Srinagar: A batch of medicines to treat the common cold and stomach ache supplied to AYUSH centres in Kashmir are partly prepared from cow's urine, The Kashmir Walla has learnt.
The medicine named 'Sanjeevani Vati' is produced by Uma Ayurvedics Pvt. Ltd., where the description says that the drug has been processed with cow's urine.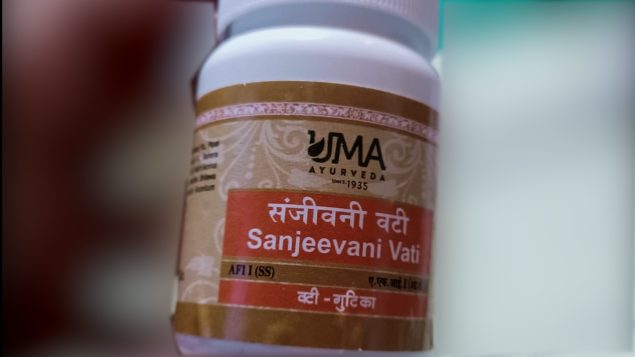 The tablets have been supplied to the AYUSH hospitals in the Valley as a part of its free medicine campaign.
As per the description of the medicines, seen by The Kashmir Walla, it is processed with 'Gau Mutra (Cow Urine) – Q.S'.
A doctor posted at one of the Ayush hospitals in Kashmir told The Kashmir Walla that "we have been asked to hold free medical camps and ensure it is distributed among as many people as it is beneficial".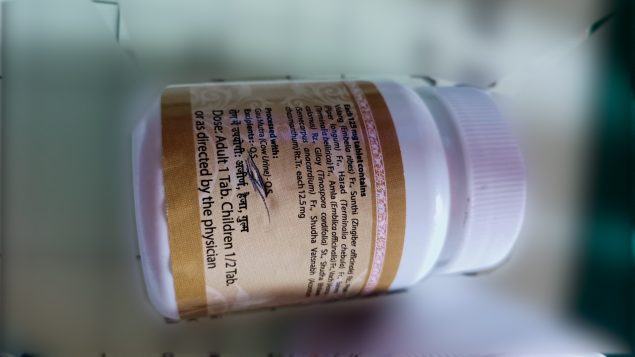 Ayurveda Sanjeevani Vati is a polyherbal Ayurvedic formulation in tablet form. It is used in various different conditions such as common cold, cough indigestion, stomach ache, etc.
Speaking with The Kashmir Walla, Dr. Mohan Singh, Director AYUSH J-K, said that the medicine was meant for the pilgrims during the Amarnath Yatra, and not for the common masses of the valley.
"We received the supply of this particular medicine during the Yatra (Amarnath). It was for the Yatri's not for the common people," Singh said.
"There is a possibility that during the unloading and distribution of the medicine, some boxes might have gone to the market. However, they were immediately withdrawn," he said.
The medicine is also available on Amazon and costs 54 rupees, with a ten percent discount.
Ramdev's Patanjali company, a major player in the ayurvedic industry, has revealed in the past that it was using cow urine to process five products, including 'Sanjivani Vati'.
Choose a plan as per your location