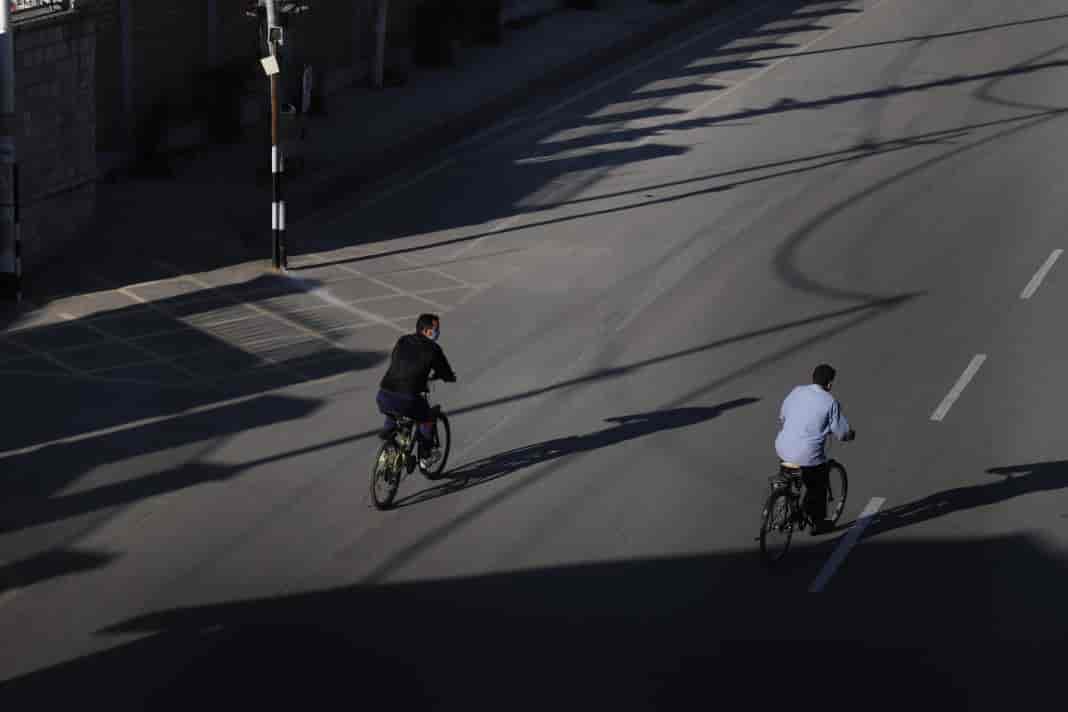 It didn't come as a surprise for Fida Hussain, 55, residing in Srinagar's Lal Bazar, when on 6 May, "emergency services only" popped up on his mobile phone's screen. He knew the message all too well—communication lines had been snapped in Kashmir, again.
The trademark move came on Wednesday afternoon after the operational militant commander of Hizbul Mujahideen, Riyaz Naikoo, was killed in a gunfight in Pulwama. Mobile internet was snapped in the wee hours when the word of his trapping in the gunfight started doing rounds on social media.
Unlike Mr. Hussain's phone, only government-run BSNL users, mainly officials, worked in the Valley.
It wasn't the first time, of course, that his phone had lost signal. Following the abrogation of Articles 370 and 35-A on 5 August, last year, for seventy-two days, the mobile phones of the entire population of over 8 million were rendered useless after all forms of communications were snapped in the Valley.
Then the government justified the move by insisting that "saving lives" was more important than phones. This time, it was a "precautionary measure."
Mr. Hussain wondered if his simple, outdated mobile phone must once again collect dust in his cupboard—were those dark-August-clampdown-days back? It was only in January this year, when most communication lines were restored, that things were seemingly "returning to normal" in the Valley—then, the COVID-19 knocked on its doors. However, the mobile internet remained restricted to 2G.
For three years now, Mr. Hussain, a shawl vendor by profession and the father of two young children, has been battling against kidney failure. Back in 2017, he underwent a kidney transplant operation wherein his wife donated one of hers.
Patients with kidney failure are put on heavy doses of immunity-suppressants, especially post-transplant, for the body to accept the new organ. This puts people like Mr. Hussain at a greater risk of infection during the pandemic, for their immune-defences are almost down to zero.
"The thing with kidney transplant patients is that you are always susceptible to death, even if you make the slightest of mistakes," he said.
Mohammad Amin, a friend of Mr. Hussain, too, suffered from kidney failure. The duo had bonded over their illnesses, and to each other, they confided their pains. When his phone went dead after 5 August, he suddenly felt he had lost his only confidant, leading to further mental deterioration that came with his health condition.
"It was a suffocating feeling to not be able to talk to your friend," recalled Mr. Hussain. "Those were the worst days of my life." When his postpaid mobile phone services were finally restored after 72 days, he let out a huge sigh of relief over the phone, knowing that Mr. Amin was alive and hadn't succumbed to his illness.
On Thursday, he felt as though he was reliving those days. He knew that people like him are among the most vulnerable amidst the pandemic.
"I call my doctor every time I have some issue, even the most trivial ones," he lamented. "With my condition, I can't self medicate. Snapping [means of] communication is nothing but a punishment for being a Kashmiri."
At the onset of the regional COVID-19 outbreak, all the hospitals, gradually, shut down the Out-Patient Department. To tackle the issues, as an alternative to physical space, various institutions issued helpline numbers. That includes the Institute Of Mental Health And Neuro Sciences Kashmir, Doctors Association of Kashmir, and Government Medical College, Srinagar, among others.
But yet another communication gag made them not reachable.
And the communication embargo has affected thousands like Mr. Hussain. Traders, businessmen, and students, who had somehow found their way out of the post-clampdown misery, are in a state of anxiousness once again. Among them is Shahijahan Ahmad, 27, hailing from Srinagar.
A mobile phone dealer, Mr. Ahmad had incurred losses worth 15 lakhs, after the August stunt, when his shop remained closed for over three months; he even contemplated moving out of the Valley. Hundreds of Kashmiris had moved out to seek a better livelihood or in some cases, resurrect their dead businesses, as the internet continued to remain suspended till January, this year.
Mr. Ahmad has been undergoing therapies for his deteriorating mental health since. Anxiety alone had made him stay with his family; he couldn't think of restarting his life amongst unfamiliar faces.
In the past few months, however, things were slowly crawling back to normalcy for his business and sales were also picking up after the government lifted its ban on social media in March. "We were doing good business. Even during the pandemic, we sold a good number of phones and other equipment through home delivery services," he said. "I had even weaved down on my meds."
Now, he sees his mental health going down the drain once again. "I was seeking therapy through phones, as the pandemic did not allow us to meet in person," he added. "With phone lines down, I am worried that I will miss my therapy and might relapse."
Meanwhile, among those affected most due to the current turmoil in Kashmir are the students. In the past nine months, students in the Valley have attended school for a mere fifteen days.
Many parents worry as their children's future is at stake. Shazia Altaf's daughters were aged two and three years in 2018 when she lost her husband to a heart attack. Though the 38-year-old single mother, who lives in Srinagar, says raising young children is a task in itself, the continuous communication blockade has pushed the family to the wall.
"It is not easy to raise two daughters all alone, but it becomes all the more harder amidst a communication blackout," said Ms. Altaf. The children somehow got through the August lockdown by attending tutions.
Now, she is aware that in the times of a pandemic, the internet has become a necessity. "Losing their father took a hard toll, especially on my elder daughter, who often gets agitated and angry," she said. "I need to keep her busy."
During the COVID-19 lockdown, Ms. Altaf had found a way to keep her daughter engaged—online lectures on her phone. "But now, with the internet down, I am afraid she might go back to her agitational days," she added.
While the government restored mobile phone services in Srinagar on Friday night, the mobile internet stays down.
Amidst the COVID-19 pandemic, which has claimed nine lives in Jammu and Kashmir and infected more than 800 people, the Valley navigates through the highly uncertain nature of life. And in Srinagar's Lal Bazar, Mr. Hussain only wonders, "What is the point of all of this?"
Saqib Mugloo is a News Editor at The Kashmir Walla
---
The Kashmir Walla needs you, urgently. Only you can do it.
We have always come to you for help: The Kashmir Walla is battling at multiple fronts — and if you don't act now, it would be too late. 2020 was a year like no other and we walked into it already battered. The freedom of the press in Kashmir was touching new lows as the entire population was gradually coming out of one of the longest communication blackouts in the world.
We are not a big organization. A few thousand rupees from each one of you would make a huge difference.
The Kashmir Walla plans to extensively and honestly cover — break, report, and analyze — everything that matters to you. You can help us.
Choose a plan as per your location