The Delimitation Commission submitted its final report to the Election Commission of India for the gazette notification in which it recommended 43 assembly seats for the Jammu division and 47 seats for the Kashmir region.
According to the final draft, reviewed by The Kashmir Walla, six new Assembly constituencies are carved out from the Jammu region that include Rajouri, Doda, Udhampur, Kishtwar, Kathua, and Samba districts.
In Kashmir, the one new seat, Kunzar, has been carved out from the Kupwara district.
In Srinagar, the assembly seats of Habba Kadal, a bastion of the National Conference, have been canceled. The Budgam district, which had five assembly seats, was redrawn and merged with the Baramulla Parliamentary constituency. Similarly, Amira Kadal assembly constituency, which was the last one won by Jammu and Kashmir Apni Party President Altaf Bukhari on a People's Democratic Party ticket has been renamed Lal Chowk while the Batamaloo seat has been renamed central Shalteng.
According to the new arrangement, the Commission has redrawn the Anantnag Parliamentary seat by adding Rajouri and Poonch from the Pir Panchal region, while Pulwama, Tral, and some areas of Shopian, which formed part of the Anantnag Lok Sabha seat, will now be part of the Srinagar Parliamentary seat.
The delimitation commission has prepared the recommendation as per the census 2011 by which J-K has a population of 1.25 crores, with 68.8 lakhs in the Kashmir division and 53.5 lakhs in the Jammu division.
Out of nine scheduled tribe [ST] seats reserved by the delimitation commission in a setup to redraw the assembly seats of Jammu and Kashmir, four seats have been reserved for Kashmir, while five of the seats have been kept reserved for Jammu province.
The four ST seats that have been kept reserved in Kashmir include Pahalgam, Kokernag, Bandipora, and Kangan constituency. All the five ST seats reserved for Jammu province belong to Rajouri and Poonch district, which has a large tribal population.
Check the full list of the redrawn assembly and parliamentary seats: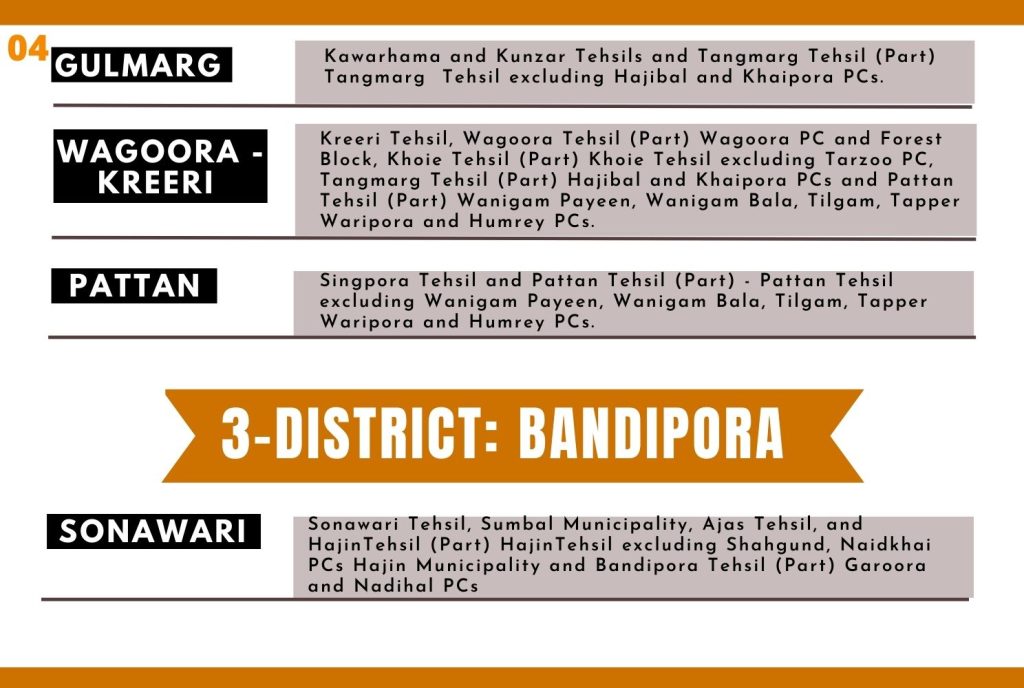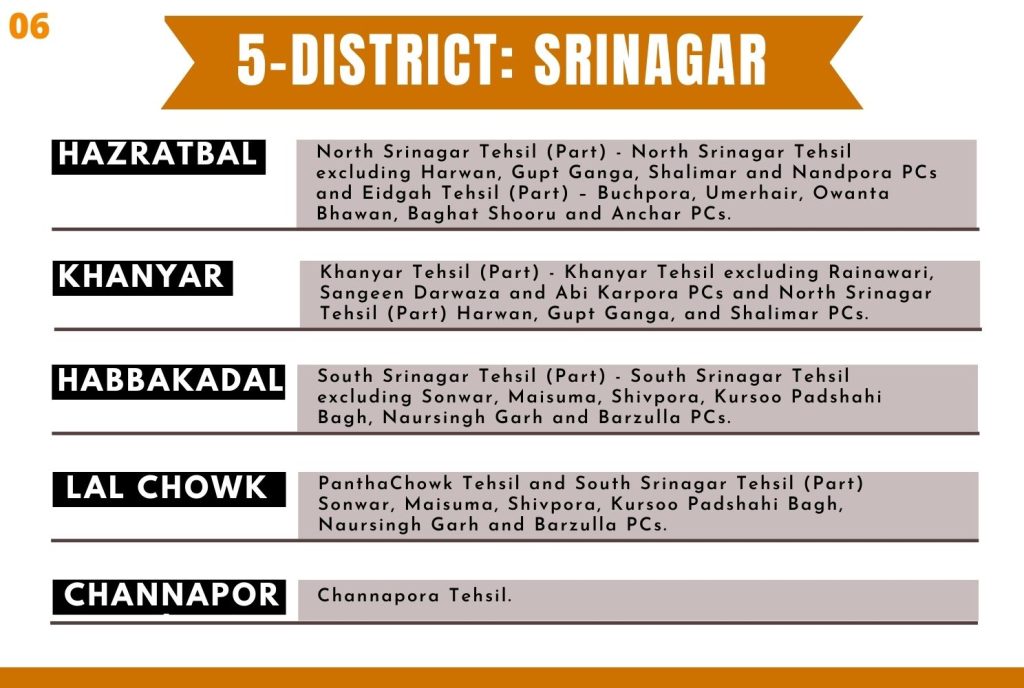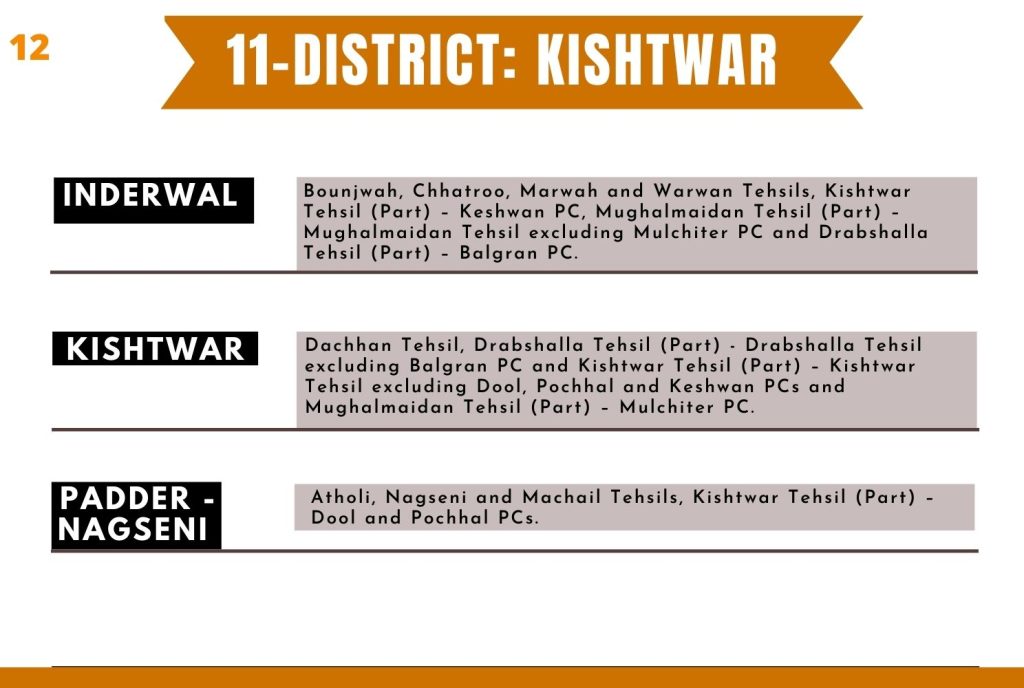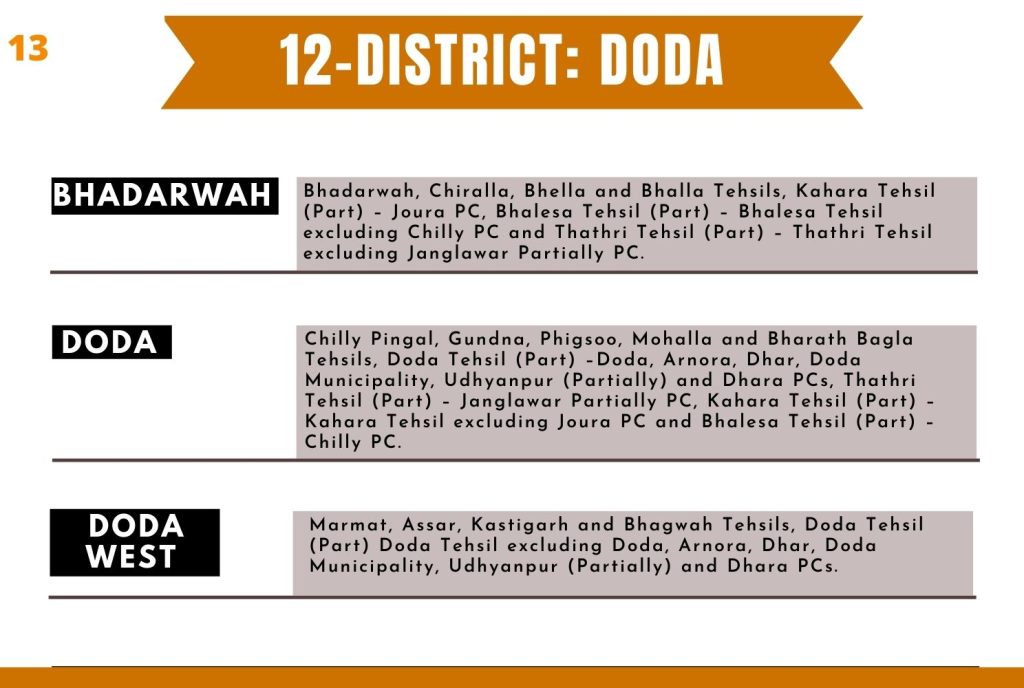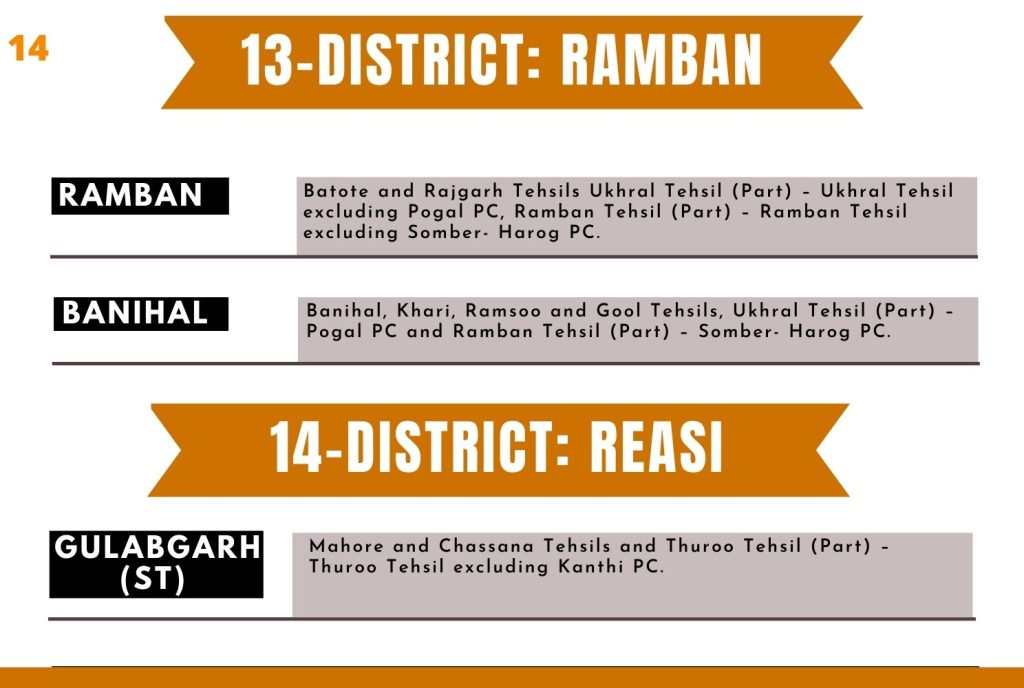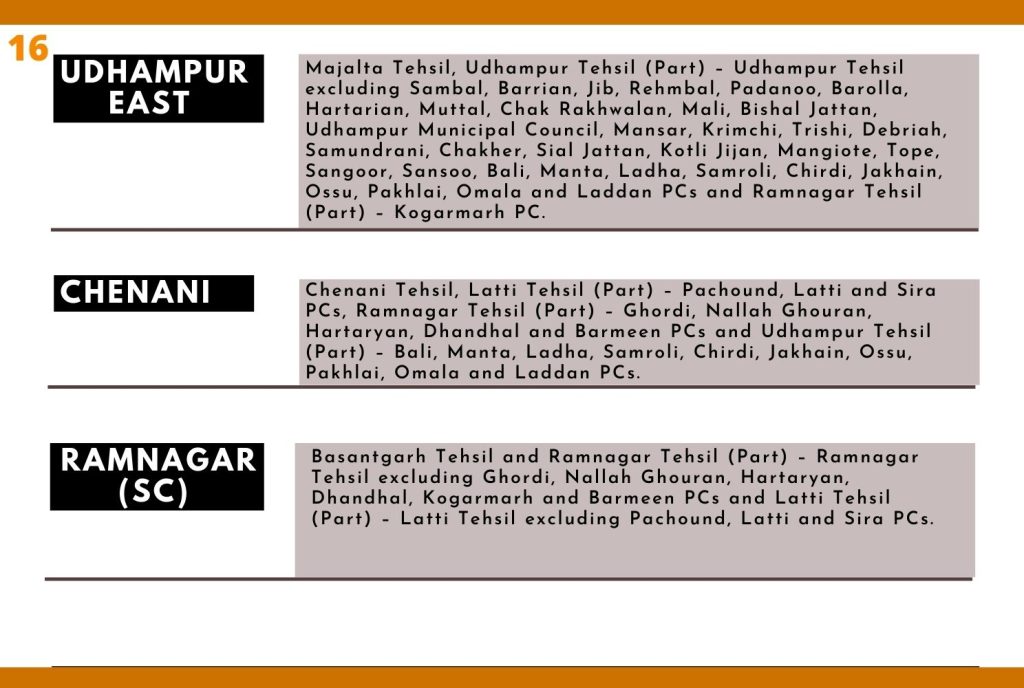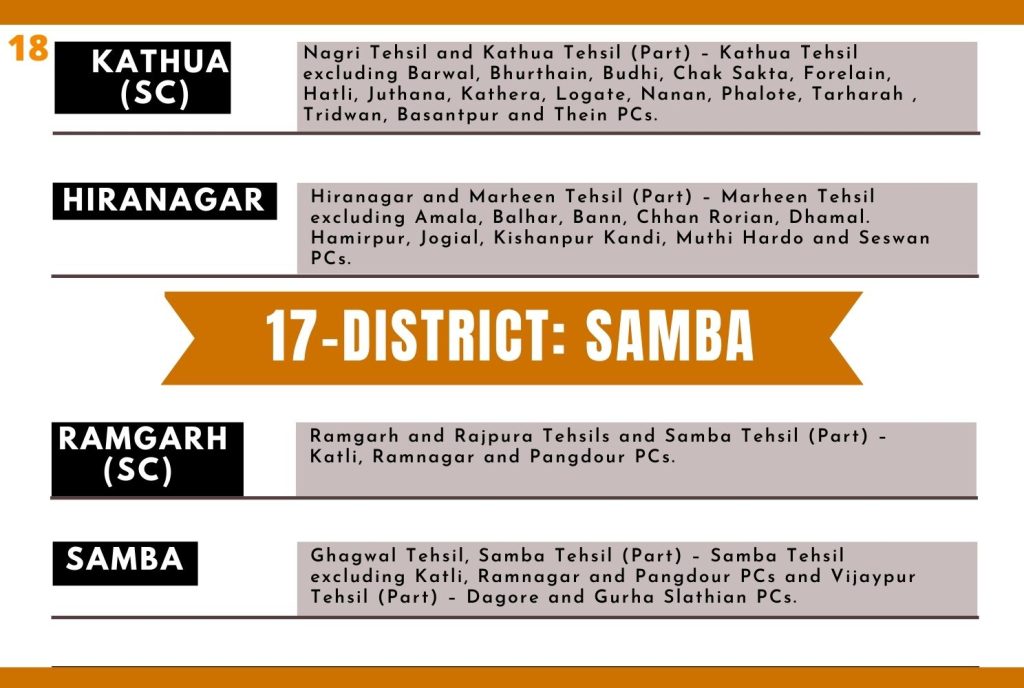 ---
The Kashmir Walla needs you, urgently. Only you can do it.
We have always come to you for help: The Kashmir Walla is battling at multiple fronts — and if you don't act now, it would be too late. 2020 was a year like no other and we walked into it already battered. The freedom of the press in Kashmir was touching new lows as the entire population was gradually coming out of one of the longest communication blackouts in the world.
We are not a big organization. A few thousand rupees from each one of you would make a huge difference.
The Kashmir Walla plans to extensively and honestly cover — break, report, and analyze — everything that matters to you. You can help us.
Choose a plan as per your location