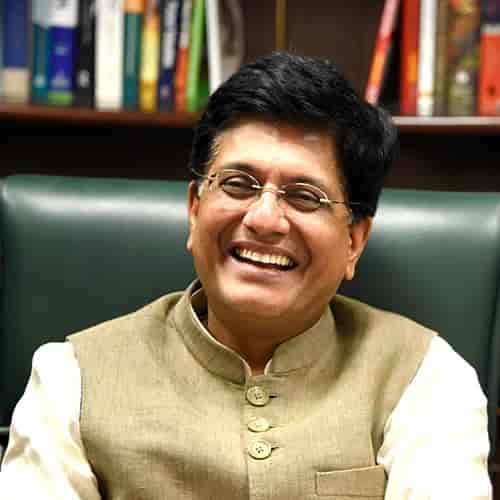 Jammu and Kashmir will get at least 25 projects worth an estimated cost of Rs 25,000 crore by March 2021, Union Minister Piyush Goyal said, The Times of India  reported
According to the report, Goyal also described Jammu and Kashmir as a "jewel" of the country and said the Centre would come out with an industrial package for the Union Territory soon and expressed hope that it would attract large amounts of investment to the Valley.
Goyal was in Jammu as part a week-long public outreach programme initiated by the Centre to apprise people of the potential benefits of the revocation of Jammu and Kashmir's special status after the nullification of Article 370 of the Constitution. Article 370 was abrogated on 5 August, 2019 and the state was bifurcated into Union Territories, Jammu and Kashmir, and Ladakh, that came into effect on 31 October.
The Minister for Railways and Commerce also announced that Kashmir would be linked with the rest of the country by train by December next year. He asserted that development work has gathered pace in Jammu and Kashmir, especially after 18 June 2018 when the erstwhile state came under Governor's Rule.  He also said by March 2021, 25 projects would be completed at an estimated cost of Rs 25,000 crore in Jammu and Kashmir.
---
The Kashmir Walla needs you, urgently. Only you can do it.
We have always come to you for help: The Kashmir Walla is battling at multiple fronts — and if you don't act now, it would be too late. 2020 was a year like no other and we walked into it already battered. The freedom of the press in Kashmir was touching new lows as the entire population was gradually coming out of one of the longest communication blackouts in the world.
We are not a big organization. A few thousand rupees from each one of you would make a huge difference.>
The Kashmir Walla plans to extensively and honestly cover — break, report, and analyze — everything that matters to you. You can help us.
Choose a plan as per your location