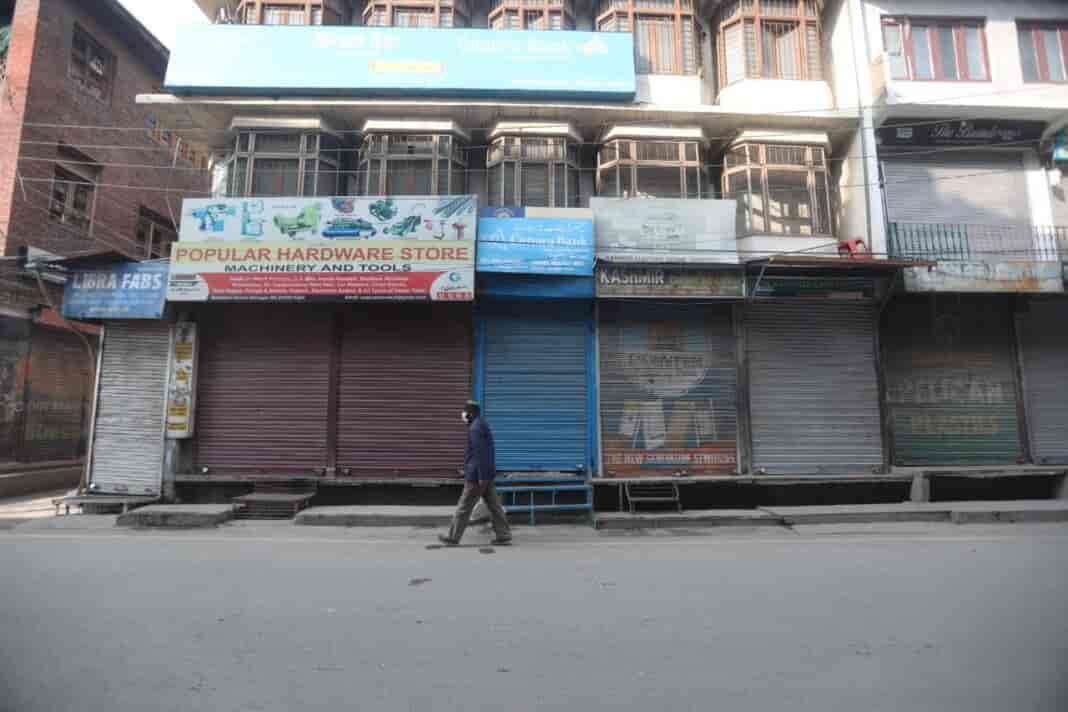 A complete shutdown is being observed in the downtown areas of Srinagar against the killing of a local militant in the city's Rambagh area during a shootout.
Reports said that businesses and shops are closed in areas falling under the downtown jurisdiction even as the movement of traffic is thin. The shutdown is being observed against the killings of militants one of whom Mehran Yaseen hailed from Nawa Kadal area of the Srinaagr city.
On Wednesday, police claimed to have killed three militants in a brief shootout in Srinagar's busy market. However, eyewitnesses said that the trio was killed in 'cold blood' and that they were not carrying any weapons.
The police identified the dead as The Resistance Front "commander" Mehran Yaseen Shalla from Jamalatta here, Manzoor Ahmad Mir and Arafat Ahmad Sheikh from Pulwama.
Meanwhile, voices have grown against the said shootout with many questioning its legitimacy. PDP chief Mehbooba Mufti while quoting media reports said 'firing was only from one side.'
---
The Kashmir Walla needs you, urgently. Only you can do it.
We have always come to you for help: The Kashmir Walla is battling at multiple fronts — and if you don't act now, it would be too late. 2020 was a year like no other and we walked into it already battered. The freedom of the press in Kashmir was touching new lows as the entire population was gradually coming out of one of the longest communication blackouts in the world.
We are not a big organization. A few thousand rupees from each one of you would make a huge difference.
The Kashmir Walla plans to extensively and honestly cover — break, report, and analyze — everything that matters to you. You can help us.
Choose a plan as per your location