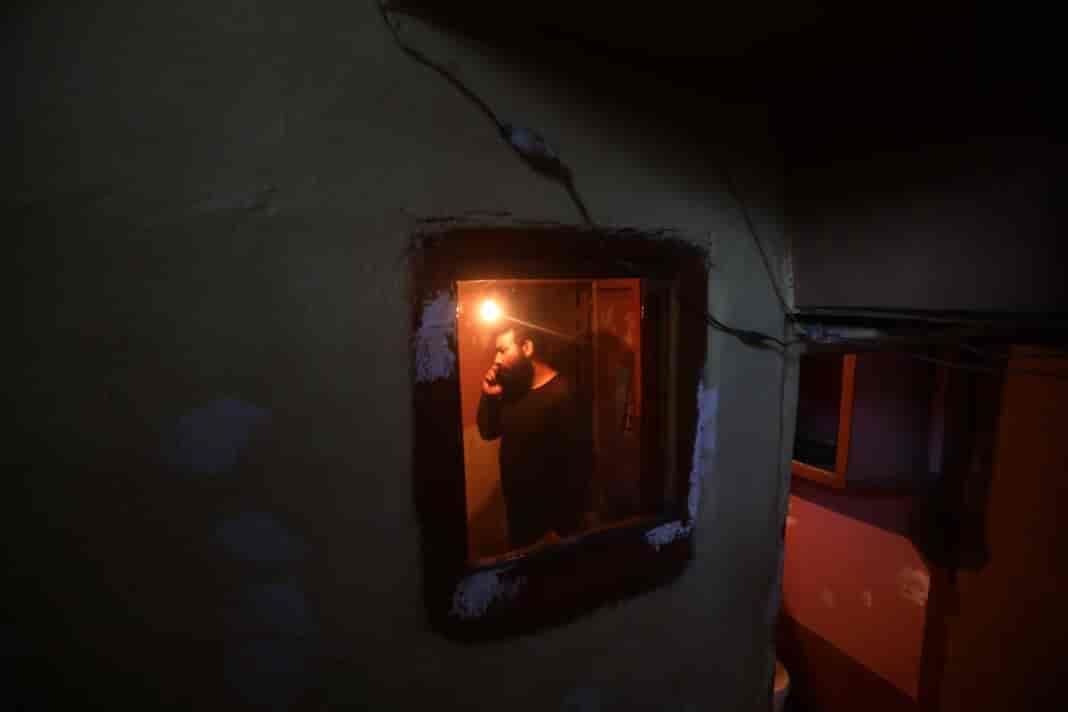 Photographs by Umer Asif for The Kashmir Walla.
Faisal Aslam Mir, 27, was arrested on 5 August 2019, the day the Government of India abrogated Jammu and Kashmir's semi-autonomy.
Amid the lockdown in the region, Mr. Mir had stepped out to visit the pharmacy but was stopped by paramilitary troopers. "I had gone out to buy medicines for my mother. I didn't know what was going to happen to me. I was arrested for no reason," he said.
Mr. Mir was detained under the Public Safety Act (PSA) and lodged in a jail in the north Indian state of Uttar Pradesh. He ended up being imprisoned for about a year before finally being released.
But since then, he hasn't been able to find a job for himself. At the time of his detention in 2019, Mr. Mir was working as a sales manager in a company manufacturing and selling water purifiers, earning a decent living for his family.
"When I thought about getting a job after being released from jail. I had applied at around six places but got no response," said Mr. Mir. Even if he did get a job, he said, having to reserve 10 days every month for court hearings had made his job prospects bleak. "This is the main reason I am not being able to get a job."
But this wasn't his first detention either. Mr. Mir was arrested in 2016 under PSA, when he was suffering from a major depressive disorder. "I was imprisoned for two years and I used to take medicines for curing depression and now, I have started taking the same medicine again because of this year-long detention," he said.
In the UP jail, where he spent 12 months, Mr. Mir was worried about his mother's well-being and scared of not meeting his family ever again. "For me, there was no bigger gift for me than to see my mother as I wasn't sure if I would ever come out of jail and meet my family again," he said.
He had written a letter for his family in jail to tell them not to pay a visit to him and continue the court proceedings, but that never reached them. "In jail, there was no communication medium. Otherwise, they give prisoners a chance to talk to their families once in 15 days in outside jails but that didn't happen with me," said Mr. Mir.
He said that he was "physically and mentally tortured inside the jail".
"To stay in a cell of 10×12 for three and a half months, not being in touch with the outside world, eating and doing everything in that one cell. No sense of time and no news from home, it was mental torture," said Mr. Mir, adding that whenever he sees barricades, he always feels scared of getting arrested again, getting into their jeep or being taken out of Kashmir. "I hadn't done any crime, I was innocent who was only crossing the road to buy medicines for his mother."
Now, when he has come out of the year-long detention, Mr. Mir has been worried about being jobless. He has been thinking about starting some business. "I was thinking to do something on my own. To start a business, one must have to invest 10-20 lacs for that," he said, adding that currently, he is worried about being jobless and his health. "So I am facing a big challenge in my life right now."
Mr. Mir keeps looking outside his room's window thinking that unlike him, everybody around him is doing something in their life. "It depresses me," he said.
Writing by Gafira Qadir
The photo story originally appeared in our 21-27 September 2020 print edition.
---
The Kashmir Walla needs you, urgently. Only you can do it.
We have always come to you for help: The Kashmir Walla is battling at multiple fronts — and if you don't act now, it would be too late. 2020 was a year like no other and we walked into it already battered. The freedom of the press in Kashmir was touching new lows as the entire population was gradually coming out of one of the longest communication blackouts in the world.
We are not a big organization. A few thousand rupees from each one of you would make a huge difference.>
The Kashmir Walla plans to extensively and honestly cover — break, report, and analyze — everything that matters to you. You can help us.
Choose a plan as per your location