When the world was glued to their television screens, cheering for the football legend Lionel Messi to fulfill the wish, the excitement of a Kashmiri businessman, sitting thousands of miles away, lay somewhere else.
Srinagar's Wasim Rifat was thrilled that his handmade Kashmiri shawls – with the FIFA 2022 logo – were worn by all the VIP guests that were present during the opening ceremony of the World Cup held in Qatar, Doha.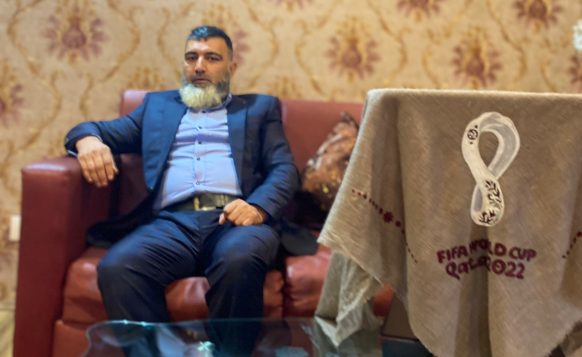 A Kashmir-based shawl manufacturing unit, Aslam Exports, headed by Rifat was given the task to prepare shawls for the guests attending the World Cup, thus registering Kashmir's name in the history books of world football.
Talking to The Kashmir Walla, Rifat said it was a big occasion and he is glad that he could live up to the expectations to create a name for Kashmiri handicrafts on such a big platform.
"I was already in touch with the Qatar government. I have also been supplying shawls and gowns during their (Qatar's) national events in the past," Rifat said.
However, Rifat said that this time it was a daunting task given the huge demand for shawls.
"Initially, we were supposed to supply one lakh shawls, however, I told them (Qatar officials) that it won't be possible to manufacture such quantities in such a short span of time. So, finally, we agreed on supplying 70,000 shawls," he said.
Rifat said there were two types of shawls: 'Pure Pashmina shawls' that were gifted to VIPs and 'mix shawls' that were distributed among general guests.
During the entire World Cup event, Rifat was traveling to and fro from Qatar to make sure that the delivery was reaching on time and that too without any hurdles.
"It was hectic. But I am glad we pulled it off," he said.
Kashmir-made shawls are also available on FIFA's official online store. The shawls are available in two sizes.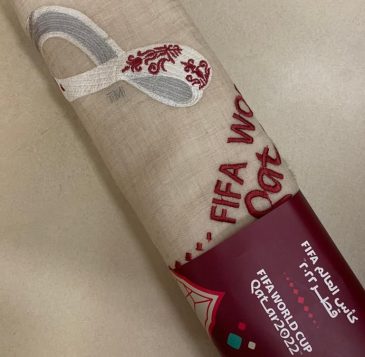 For Rifat, like many other millions of people across the globe, seeing Messi lifting the World Cup was the icing on the cake. "I was supporting Argentina," he said with a smile.
Choose a plan as per your location