Ghulam Mohammad Matazi, 40, was sitting on a bridge-side in Safa Kadal, Srinagar, with a steel-tub filled with fresh fishes he caught from Wullar Lake, Bandipora. Wearing a dull coloured pheran, his sleeves folded, while waiting for customer, he said, "Please tell me, how will people walk if roads aren't there? Same is the case with our fishes. With every passing moment, our water bodies are getting dirtier and shrinking – our profession is disappearing."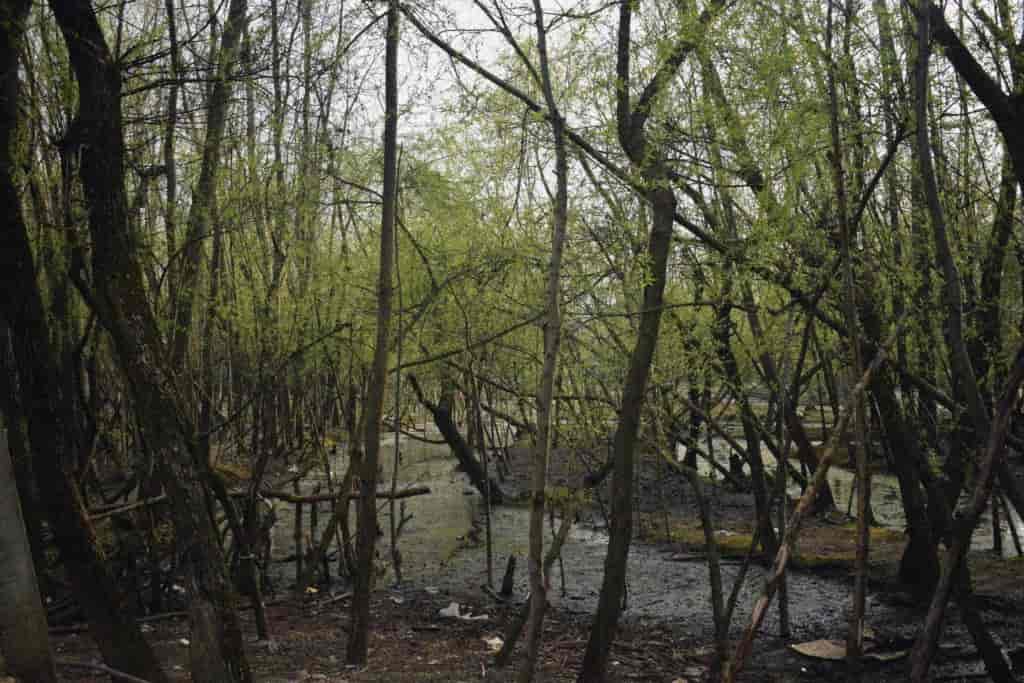 Every morning, after offering Fajr prayers at a local mosque, he leaves his home on the bank of Jehlum river in Chattabal neighbourhood, Srinagar. "I only think – how will I feed my family today?" he said, sipping from a hot cup of tea.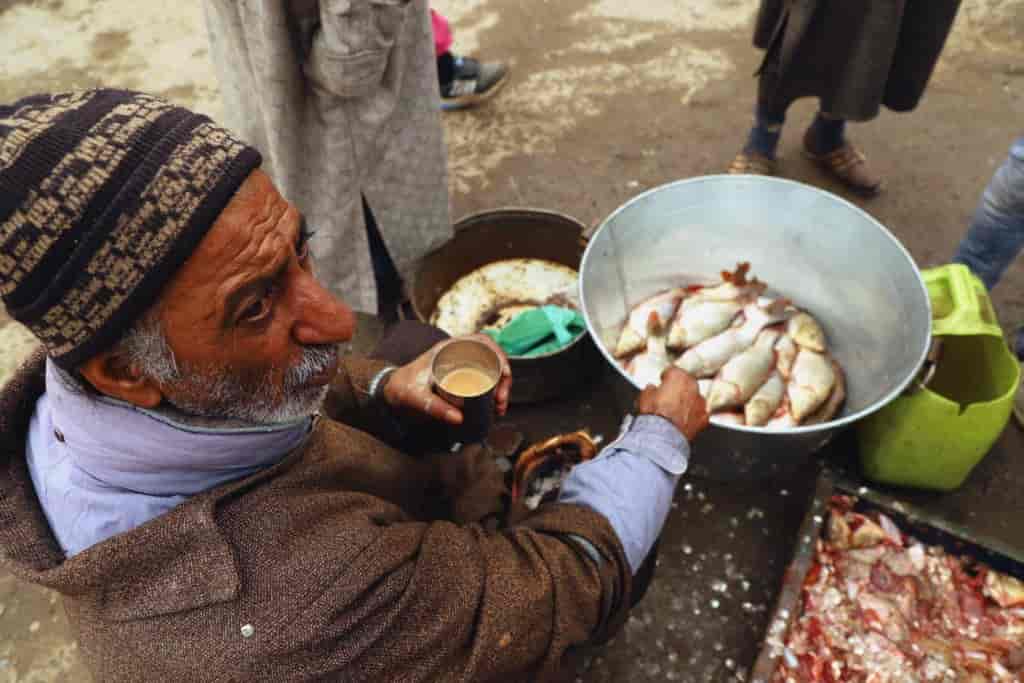 In Jammu and Kashmir (J-K), various water bodies like Dal and Wullar lakes cover about fifty-thousand hectares. The Dal Lake is home to seventeen different species of fishes and about 2,100 families depend on them for their livelihood.
In July 2019, in a two-day National Conference on Fisheries and Climate Change at Sher-e-Kashmir University of Agriculture Sciences and Technology (SKUAST), Vice Chancellor, Professor Nazeer Ahmad, had said that 93,000 people in J-K are associated with this sector.
"In contrast to the requirement of 1.5 lakh tons fishes, J-K only produces about twenty thousand tons of fish annually," he said in the conference.
A conservation group, Wet Land International, records that in the last fifty years, the annual catch declined from ten thousand metric tonne to one thousand metric tonne.
The mahageers, or fishermen, in the Dal Lake area also claim that the fish production has witnessed a major blow in the last few years. "Neither did the government give us any separate market nor any other facility," said Maymoona Jan, 50, a resident of Dobi Mohalla area of Dargah.
In 2014, the government had planned to provide space for the fish market. That is yet to take a shape. "We have proposed land for the fish market in Tengpora [Srinagar] and are waiting for the release of funds so that we could start working on it," claimed the Joint Director Fisheries Kashmir, Bashir Ahmad Bhat.
Shakeela Begum, 35, daily travels from Poalhom, Bandipora to downtown Srinagar to sell fishes along with her three relatives. Ms. Begum, sitting cross-legged holding a sharp knife in her right hand, said that they don't catch fishes from Wullar Lake anymore due to the low production. "We buy fishes from one at a lower cost and then sell to customers," Ms. Begum said.
Ms. Begum is not happy with herself for doing this job. She claimed that she would have left if she had an option. She took her knife, split open a fish in her hand, as the blood spilled, she said, "We're working hard so that our kids won't need to do the same thing."
Back in Safa Kadal, Mr. Matazi longs for customers. Earlier, the community would send off the excess produce to Jammu. "But now, sometimes we need to buy fishes from Jammu to sell here," said Mr. Matazi. "I'm working hard in this season but not earning much profit," he said. "I don't see any future in this profession."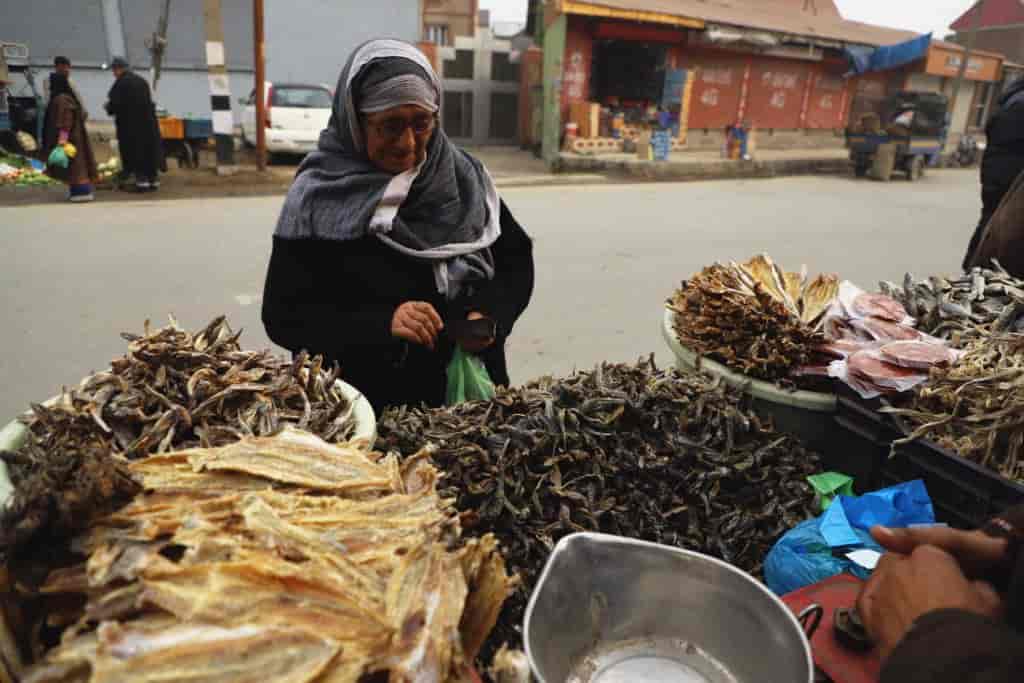 After Mr. Matazi finished his cup of tea, a customer came up to him, asking, "Are these Kaeshir Gaade [Kashmiri fishes]?" "Yes, these are Kaeshir Gaade. See, they are still alive," Mr. Matazi replied. "One kilogram will cost you 300 rupees." The buyer hesitated. Mr. Matazi smiled at him and said, "But, you can buy it for 250 rupees."
Bhat Burhan is a Multimedia Reporter at The Kashmir Walla.
This photo-essay was published in our 13 – 19 January 2020 print edition.
---
Kashmir needs independent journalism…
…now, more than ever to give a voice to the voiceless. The press in Kashmir has operated under tremendous pressures of reporting from a conflict zone but since August 2019 we find ourselves in unchartered territory. The Kashmir Walla is among the oldest independent media outlets in Kashmir and has withstood successive lockdowns as well as attempts to suppress us, fighting back with authoritative ground reports based on facts.
We believe in making the powers that be accountable to their actions but to also hold the mirror to the society. We believe in covering all sides of the story and that empowerment in essence means the ability to make informed decisions. As such we have not allowed our journalism to be influenced by the pressures.
Despite the new and still unknown pressures, we are all the more committed to keep informing you of events and stories that matter. Our recent coverage of events has brought us an increased readership. However, the coronavirus pandemic and resultant economic crisis has affected our operational capabilities. We are facing an existential threat but only your support can help us withstand this and maintain our editorial independence.
We need your solidarity to keep our journalism going. Your contribution will empower us to keep you informed on stories that matter from Kashmir. Show your solidarity by joining our members community. Kashmir thanks you.
---