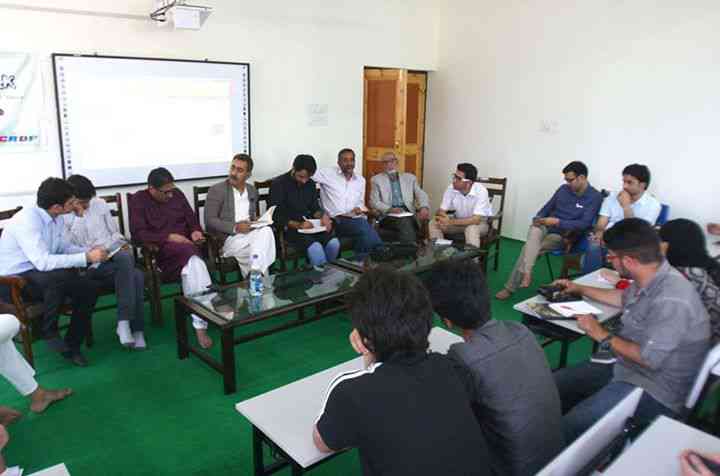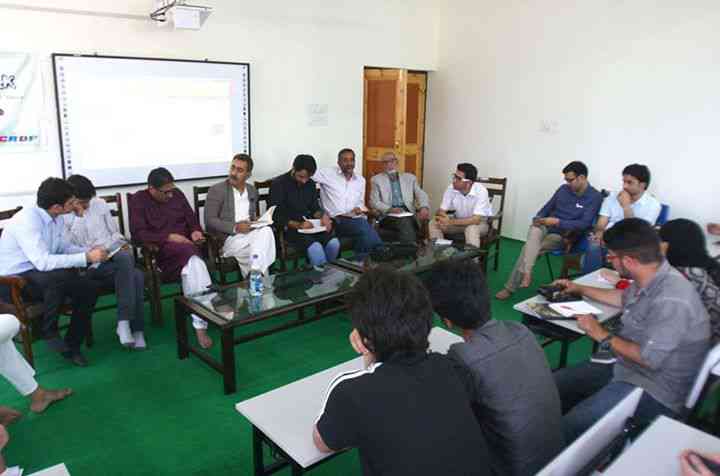 The author of "Kashmir Conflict and Muslims of Jammu," Zafar Choudhary on Friday said that Jammu and Kashmir could not have been part of India without Sheikh Abdullah's consent.
The author was speaking during a session of Kehwa Talk – organized by Centre for Research and Development Policy( CRDP) in collaboration with the Amar Singh College Srinagar.

Choudhary also said that the state of Jammu and Kashmir is in constant state of conflict. "Despite large scale killings of Muslims in Jammu region in 1947. The 1965 war created more divides and horrific memories, which are ingrained in people's minds. The partition left Muslims of Jammu leaderless," he said, while talking about the book.
He emphasized that his book aims to fill the scholarly gap and look at what exactly happened in 1947 and what were the reasons for split of Muslims conference.
Another speaker in the panel, P. G. Rasool, described Zafar's work as courageous scholarship. He described Reasi as Bosnia of Jammu. Rasool stated that Jammu Muslims were targeted by the Indian national congress and the RSS. "Muslims in Jammu were persecuted in well thought out conspiracy."
Referring to book Yadi Rafta, Rasool said that Sheikh Abdullah was collaborator as he turned a blind eye over massacre of Jammu Muslims, because he thought they had not accepted him as their leader. Attempts were made by Indian national congress to further fragment Jammu Muslim society into Gujjars, Pahadis etc.
Prominent human rights activist, Khuram Parvez, called Zafar's book a charge sheet against Indian state and Jammu right wing politicians and National Conference. He said that there is need to assert our Muslim identity with respect to political aspirations.
Editor of Rising Kashmir, Shujaat Bukhari, called Zafar's account as one of the finest accounts on Kashmir conflict. Bukhari said that so far we have been fed with lies, illusions and conspiracy theories. "The gap between Muslims of Jammu and Kashmir widened and already a lot of damage has been done. There is a need for damage control and building bridges."
CRDP director Dr. Peer GN Suhail said that the space created by Kehwa Talk is open for all. Explaining its motive and purpose, Dr. Suhail said that from last 26 years of the ongoing conflict, we have lost social spaces, Kehwa Talk is aimed to reclaim those social spaces.
Commenting on Zafar Choudhary's book, Dr. Suhail said the biggest casualty Kashmir has faced is that we have been deprived to produce knowledge. "While we have Indian narrative, Pakistani narrative, however, what is missing is Kashmiri narrative. Zafar's work is important in the context that brings out narrative of Jammu Muslims," he said.
Journalist Gowhar Geelani moderated the session.
---
The Kashmir Walla needs you, urgently. Only you can do it.
We have always come to you for help: The Kashmir Walla is battling at multiple fronts — and if you don't act now, it would be too late. 2020 was a year like no other and we walked into it already battered. The freedom of the press in Kashmir was touching new lows as the entire population was gradually coming out of one of the longest communication blackouts in the world.
We are not a big organization. A few thousand rupees from each one of you would make a huge difference.
The Kashmir Walla plans to extensively and honestly cover — break, report, and analyze — everything that matters to you. You can help us.
Choose a plan as per your location