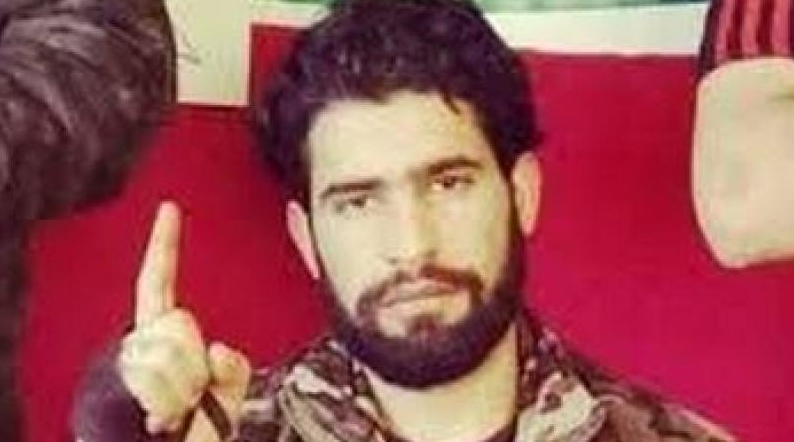 Srinagar: Chief of Ansar Ghazwat-ul-Hind (AGH) Zakir Musa had visited Jallandhar sometime back to set up the base of his militant outfit, reports said.
The disclosure has been made by four students arrested by Punjab Police and Special Operations Group (SOG) Jammu from Jalandhar district of Punjab, as per a report in Daily Excelsior.
Quoting sources Excelsior reported that Sohail Ahmad Bhat, who was arrested from South Kashmir district of Pulwama after his three colleagues were taken into custody from hostel room of a college in Jalandhar, had assisted the militants in getting weapons from Kashmir and plan an attack in New Delhi on the directions of Zakir Musa.
Adding that Sohail had assisted the three accused in picking up the weapon consignment, which was brought from Amritsar on October 7,  the consignment had first been shifted to Amritsar from Pulwama and then Jalandhar. It was to be further transported to New Delhi.
All four accused including Zahid Gulzar, Mohammed Idris Shah alias Nadeem and Yusuf Rafiq Bhatt and Sohail Ahmad Bhat— had done their schooling from Senior High School, Noorpura Tral in Pulwama district of Kashmir.
Yousuf Rafiq Bhatt is cousin of Musa. Barring Sohail, three militants were students of CT Institute of Engineering Management and Technology at Shahpur, Jallandhar. Sohail was studying in Universal Group of Institutions at Lalru, Mohali and was staying in Dera Bassi. The first three were staying in hostel of the College.
Further quoting sources excelsior reported that Sohail had shared the WhatsApp location of the place from where the three accused had to pick the consignment.
Meanwhile, police have asked four students of St Soldier Management College, Jalandhar to join investigation along with the four arrested Kashmiri students. The four students are mutual friends of the accused and are natives of Kashmir, with two of them sharing a paying guest accommodation with one of the accused, Mohammed Idris Shah alias Nadeem.
Police have just asked the four students to cooperate as part of investigation.
They added that some females have also been taken into custody from Jalandhar on the disclosures made by the arrested militants. They were being quizzed to ascertain their links with the Kashmiri students-turned-militants.
Musa was a Hizbul Mujahideen commander after the killing of Burhan Wani in 2016. Later, he distanced himself from the Hizb to form AGH as a separate outfit.
---
The Kashmir Walla needs you, urgently. Only you can do it.
We have always come to you for help: The Kashmir Walla is battling at multiple fronts — and if you don't act now, it would be too late. 2020 was a year like no other and we walked into it already battered. The freedom of the press in Kashmir was touching new lows as the entire population was gradually coming out of one of the longest communication blackouts in the world.
We are not a big organization. A few thousand rupees from each one of you would make a huge difference.
The Kashmir Walla plans to extensively and honestly cover — break, report, and analyze — everything that matters to you. You can help us.
Choose a plan as per your location