Police on Monday claimed to have killed three militants in an overnight gunfight at Hakoora area of south Kashmir's Anantnag district.
Official sources told news agency GNS that a joint team of SOG, army, and CRPF launched a cordon-and-search operation at Hakoora village last night at around 12:30 am. Senior Superintendent of Police (SSP) Anantnag Altaf Khan said that the operation was launched based on the specific inputs about the presence of some militants inside a residential house.
The fire was responded triggering off a brief exchange of the gunfight, SSP said, adding that the trio was killed in the retaliatory action. "The bodies of the trio were recovered along with as many assault rifles," he said, adding that the deceased belonged to Tehreek-ul-Mujahideen and Hizbul Mujahideen militant outfit.
Below are the pictures from the funeral procession of one of the three slain militants, Mohd Eisa Fazili from Srinagar.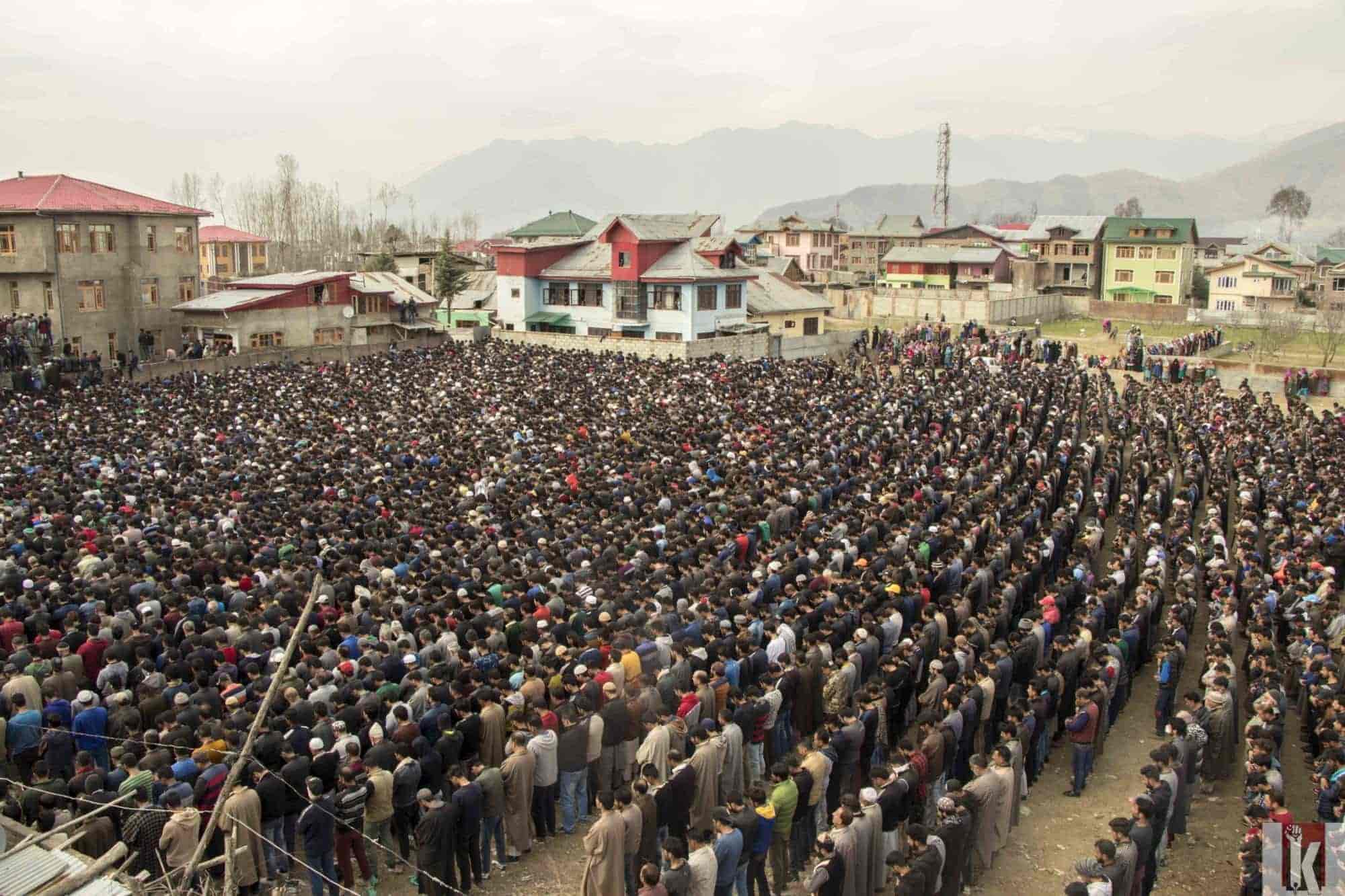 ---
The Kashmir Walla needs you, urgently. Only you can do it.
We have always come to you for help: The Kashmir Walla is battling at multiple fronts — and if you don't act now, it would be too late. 2020 was a year like no other and we walked into it already battered. The freedom of the press in Kashmir was touching new lows as the entire population was gradually coming out of one of the longest communication blackouts in the world.
We are not a big organization. A few thousand rupees from each one of you would make a huge difference.
The Kashmir Walla plans to extensively and honestly cover — break, report, and analyze — everything that matters to you. You can help us.
Choose a plan as per your location