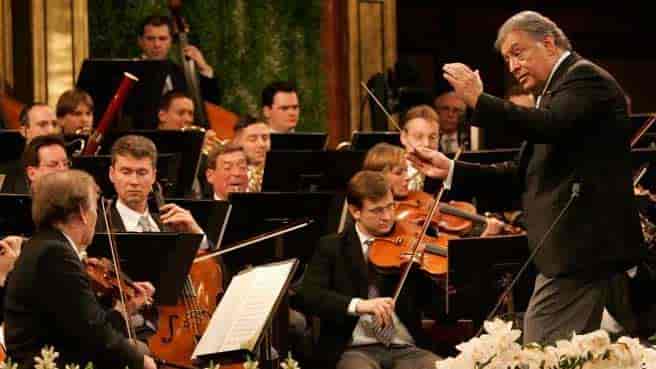 ---
In the Trblinka death camp during the Nazi era, new arrivals who were about to be gassed to death were presented with a deceptive scene. A ten-piece orchestra played jazz and Jewish folk tunes while the arrivals were marching into the gas chambers only to die. Shloyme Klezmer stood by the entrance of the gate and played with the orchestra as the bodies were being gassed. He saw his own son being led in and pulled him out of the line, threw the instrument and marched with his only child into the gas chamber.
Brothers and sisters , on September 7 when the Shalimar garden was buzzing with the imported tunes unknown to this part of earth, played by those who have legitimized the occupation and racism and attended by those picked-ups (rather pickled ups) who are either occupiers or their collaborators. No movement of common Kashmiris was allowed within the three kilometers of the venue. The whole of Boulevard road was dotted by robots who don't listen because they are not supposed to be humane. Whole of Dal Lake froze and mourned the absence of Kashmiris on its surface and by its side. "Where are those countrymen who came yesterday?" Dal cried! As the orchestra entertained its peaceful audience, terror and horror prevailed outside. Something was really missing. For one more day the life of a common Kashmiri was made miserable.
One fails to understand as to what is the relationship between the life of a common Kashmiri and something called "Bavarian State Orchestra" unknown to this place and unheard by its people. For some people like Pandit Bajan Sopori the orchestra was a balm to the sufferings of the people of Kashmir while for others like German Ambassador Steiner, the concert was a wonderful cultural tribute to Kashmir and its people and that Kashmiris want to connect to the outside world and such events would help them. While Bajan Sopori reflects a mindset influenced by deception and rescindment of moral dedication towards his fellow countrymen, Ambassador Steiner's comment reflects the success of Indian lobbying in internationalizing the brutal silence in this beautiful prison as peace and furthering this silence until its people are motivated to give up and accept the occupation unconditionally. Back home while Mr. Geelani's statement that any sort of international activity (political, diplomatic, cultural and sports) will have an unpleasant effect on the disputed nature of Jammu and Kashmir is quite relevant to the situation and pretty logical as well, Mirwaiz's only concern about the timing of concert and its huge budget reflects only his material outlook, an exhaustive approach and lack of political and moral reasoning.
Music has no language and color, Accepted! Therefore it can at times be so deceptive that it can change the language of how you think or how people think about you as it has no language. It can modify the thought patterns of whole masses not just individuals. Since music is often viewed as a leisure activity, it is often not considered to be as threatening as other propaganda techniques and as a result the message can often be slipped in without being blatantly noticed. Music throughout the history has been used as a political tool of deception, domination, oppression, pacification, and cultural aggression, and the 'Bavarian State Orchestra' has everything to offer to the common Kashmiris by making them used to the prevailing silence. Coupled with start of a new Beethovenian era and draining the public opinion asymmetrically as every other psychological warfare does. Yes, politicizing everything is not good, but had the Orchestra anything good to offer to a common Kashmiri? The answer is a big No! It only entertained and encouraged the occupant and its collaborator, it gave a moral boom to the immorality of oppression, it romanticized the lust of the occupant and fulfilled its political libido by motivating him to kill and torture more souls and it made the world accept the Indian version of peace in Kashmir. It was nothing but a forthcoming art of propaganda which was in past put to horrific use in Nazi Germany and abundantly documented to deceive the world.
This was a complete utopia in the name of Ehsaas-e-Kashmir. It soothed no mother, no orphan, no raped, no molested and no tortured. A great German composer Hans Werner Henze says, "musik kann auch knechte schaffen", (Music can create slaves). Zubin Mehta is a virtual bard of Zionism and occupation who although may not in his musical notes praise the heroism of Indian occupants in Kashmir, but his musical will be aimed at shaming our desire for freedom. Such an act of vengeance, acrimony and contempt is aimed at recriminate our own art of resistance by his art of deception to distort the pristine state of our freedom struggle and was not be less than an art coup. This was in reality a concert meant to overshadow the pain of Kashmir and shroud the reality. This quasi-official anthem of deception will only serve as metaphor for the Indian illegal occupation of Kashmir. We still solemnly resolve that even if the world turns conniving towards the ordeal of this beautiful prison, we the people of Kashmir will never be disarticulated from the art of resistance and our avidity for freedom.
The author is a Research Scholar based in Madhya Pradesh, India.
Photograph courtesy: Reuters
---
The Kashmir Walla needs you, urgently. Only you can do it.
We have always come to you for help: The Kashmir Walla is battling at multiple fronts — and if you don't act now, it would be too late. 2020 was a year like no other and we walked into it already battered. The freedom of the press in Kashmir was touching new lows as the entire population was gradually coming out of one of the longest communication blackouts in the world.
We are not a big organization. A few thousand rupees from each one of you would make a huge difference.
The Kashmir Walla plans to extensively and honestly cover — break, report, and analyze — everything that matters to you. You can help us.
Choose a plan as per your location