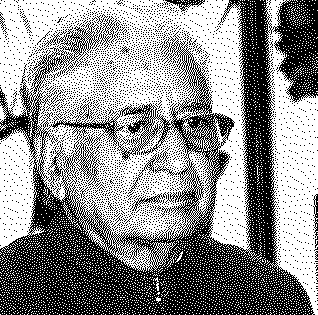 At a time when the situation in Kashmir is, once again, on the boil one badly misses Balraj Puri for his enviable understanding and interpretation of the multiple complexities of this festering issue. Puri died in Jammu on August 30 this year. Personally, I had known him for nearly fifty years and witnessed closely his interaction with almost all the main characters of Kashmir politics. However, his intellectual acceptability across the board failed to earn him his due place in the state's active political arena despite his legitimate aspiration to get there.
Our first close interaction took place in 1968 during the Sheikh Abdullah-sponsored State Peoples Convention in Srinagar which was inaugurated by Jayaprakash Narayan who was a stalwart of the Indian freedom movement. Puri, who enjoyed Abdullah's confidence, was a member of the steering committee. The committee's draft on 5-tier internal (J&K) autonomy recommended devolution of powers from the centre to the primary level. Puri championed this cause all through his life despite meeting stiff resistance from those who had initially backed the idea. In the process, he made more enemies than friends.
Soon enough Puri came face to face with the brutal uncertainties of dicey Kashmir politics. Sheikh Abdullah shunned his separatist 'Plebiscite' platform and returned to power in 1975, following the Kashmir Accord with Indira Gandhi. Puri joined Abdullah's (mainly) Kashmir valley-based National Conference (revived after disbanding the Plebiscite Front) and became its (Jammu) provincial vice-president. He contested the parliamentary election in 1977 but lost to his right-wing rival.
Shortly thereafter, Puri's relationship with Abdullah soured and he quit the NC with a bitter taste of active politics in his mouth.
Remarkably, Puri did not lose his vigour to pursue his favourite autonomy-based formulation to resolve the internal as well as external dimension of the Kashmir issue. His personal and intellectual acceptability across the board remained unaffected. He was able to interact with mutually hostile dramatis personae, from pro-Pakistan hardliner Syed Ali Shah Geelani to 'moderate' Mirwaiz Umar Farooq and pro-independence Yasin Malik (in the separatist camp) as also with supporters and opponents of autonomy within the mainstream camp. They listened to him with respect even as his formulation did not appeal to them largely because of Puri's thrust on regional autonomy.
His logic was that the autonomous status which the J&K state claims for itself within the Indian Union should not stop at 'Srinagar' but should percolate right upto the other two regions—Jammu and Ladakh—and right upto the panchayat level. This proposition did not endear him to the Kashmiri leadership whom he suspected to be biased against dilution of their authority vis-a-vis Jammu and Ladakh regions.
It is a little known fact that Puri had to undergo a month long detention for his writings in 1970s. He had co-authored (with Shamim Ahmed Shamim) an article in the (then) popular Illustrated Weekly of India to which the Rajput community took offence. However, the matter was sorted out and Puri was released. He was a prolific writer and his essays on Kashmir were keenly awaited. Puri's understanding of the complexities of multi-dimensional Kashmir problem was remarkable. Regional autonomy became his defining intellectual characteristic.
For over three decades, Puri was a member of the 'Autonomy Forum' (Jammu) along with veteran journalist-cum-political activist Ved Bhasin, Om Saraf and (presently chairman of the J&K legislative council) Amrit Malhotra. All of them courted unpopularity in the Hindu-dominated Jammu region for demanding the release of Sheikh Abdullah from his long imprisonment. They met Abdullah in jail where he was being trying in the notorious 'Kashmir Conspiracy Case' that was later withdrawn by the government.
To push their autonomy agenda and seek Abdullah's release, Puri used to meet key Indian leaders from Jawahar Lal Nehru to Jayaprakash Narayan ('JP'). His 'socialist' orientation, however, came in his way to developing similar relationship with the Indian Left.
Though lately the two of us rarely met but we remained in contact and exchanged ideas regularly. I must confess in fairness to his departed soul that more often than not he took the initiative to keep alive our contact. He believed that there was sufficient common ground between us over certain key aspects of the Kashmir problem.
Our last meeting took place by chance last winter in Delhi. We crossed each other at a Noida mall. Puri (in a wheel chair) was accompanied by his journalist daughter, Ellora. He had grown physically weak. We parted promising to meet again in Jammu which, however, was not to be.
I always respected his views and valued his opinion even though we disagreed on quite a few issues. Whatever others might have to say, my own feeling is that Balraj Puri was honest in his commitment to his avowed mission in public life, despite his share of usual human weakness. Many of his friends did not approve of his intellectual weakness to express his thoughts and collective achievements in first person singular. I had learnt to live with it. He could not and did not compromise with divisive, sectarian ideology. That was his strongest point.
May his soul rest in peace!
*
Mohammad Sayeed Malik is a veteran Kashmiri journalist who has been chief of bureau for Patriot in Jammu and Kashmir and later in Delhi, he was Bureau Chief for Ambani-owned Observer group, Executive Editor of Sunday Observer published from Delhi and Mumbai. He also served on two-year contract as Director Information Jammu and Kashmir Govt (1976-77).
---
The Kashmir Walla needs you, urgently. Only you can do it.
We have always come to you for help: The Kashmir Walla is battling at multiple fronts — and if you don't act now, it would be too late. 2020 was a year like no other and we walked into it already battered. The freedom of the press in Kashmir was touching new lows as the entire population was gradually coming out of one of the longest communication blackouts in the world.
We are not a big organization. A few thousand rupees from each one of you would make a huge difference.
The Kashmir Walla plans to extensively and honestly cover — break, report, and analyze — everything that matters to you. You can help us.
Choose a plan as per your location