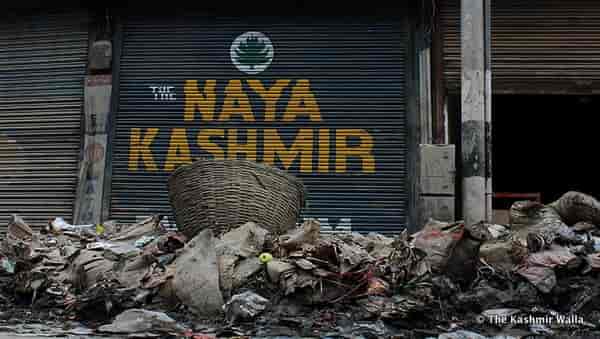 A month after the devastating floods hit Himalayan region Kashmir, submerging even the summer capital city and economic hub, Srinagar, also – people in the region are celebrating Eid Ul Azha. The celebrations, this year, are not like any other Eid in past. The markets and shopping areas were devastated by the floods and shopkeepers are still cleaning and reconstructing their properties. Not many people were seen shopping as they would do on this occasion. In a few areas, where flood didn't affect, people were seen buying groceries and other supplies for home. On Eid Muslims celebrate it with sacrifice and prayers, and food plays a major part. Children are seen playing in the parks and gardens, but this time the buzz is not to the mark of normalcy. Shahid Tantray captures the Srinagar city on Sunday, a day before the festival the day when people fill the markets, streets, and roads.
---
The Kashmir Walla needs you, urgently. Only you can do it.
We have always come to you for help: The Kashmir Walla is battling at multiple fronts — and if you don't act now, it would be too late. 2020 was a year like no other and we walked into it already battered. The freedom of the press in Kashmir was touching new lows as the entire population was gradually coming out of one of the longest communication blackouts in the world.
We are not a big organization. A few thousand rupees from each one of you would make a huge difference.
The Kashmir Walla plans to extensively and honestly cover — break, report, and analyze — everything that matters to you. You can help us.
Choose a plan as per your location