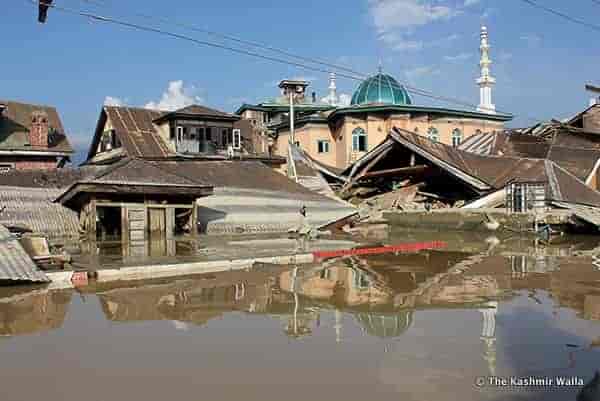 As the attempts to rescue and take relief to affected people continue in Kashmir after the massive floods, people are angry against the government in response of delaying rescue operations and not reaching out to all. Srinagar city remains submerged as can be seen in the pictures, the water level in Lal Chowk is almost 6 feet. Several groups from India and within Kashmir are doing their best to send relief and supplies to the affected region. Reportedly, tens of thousands of people are yet to be rescued and there is a major shortage of medicines, food, and drinking water. People have been trapped for days without food and water to drink. The Kashmir Walla continues to report from Kashmir.
---
The Kashmir Walla needs you, urgently. Only you can do it.
We have always come to you for help: The Kashmir Walla is battling at multiple fronts — and if you don't act now, it would be too late. 2020 was a year like no other and we walked into it already battered. The freedom of the press in Kashmir was touching new lows as the entire population was gradually coming out of one of the longest communication blackouts in the world.
We are not a big organization. A few thousand rupees from each one of you would make a huge difference.
The Kashmir Walla plans to extensively and honestly cover — break, report, and analyze — everything that matters to you. You can help us.
Choose a plan as per your location