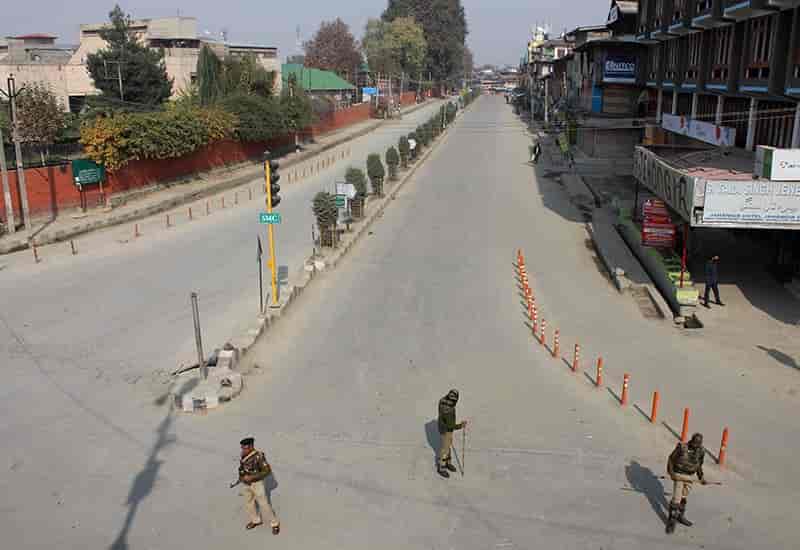 The Jammu and Kashmir government on Sunday placed strict restrictions in the civil lines area of summer capital Srinagar to stop Muharram processions of Shia community. The processions have been banned since the armed rebellion started in the region. Shia Muslims are forced to remain confined to the areas they are living in majority. Several attempts were made today, eighth Muharram, to take out procession by Shia Muslims but police and other government forces thwarted any such attempt. Several people were detained and the gatherings were dispersed by firing tear gas shells. Shahid Tantray captured these attempts and forces' response in these pictures.

---
The Kashmir Walla needs you, urgently. Only you can do it.
We have always come to you for help: The Kashmir Walla is battling at multiple fronts — and if you don't act now, it would be too late. 2020 was a year like no other and we walked into it already battered. The freedom of the press in Kashmir was touching new lows as the entire population was gradually coming out of one of the longest communication blackouts in the world.
We are not a big organization. A few thousand rupees from each one of you would make a huge difference.
The Kashmir Walla plans to extensively and honestly cover — break, report, and analyze — everything that matters to you. You can help us.
Choose a plan as per your location