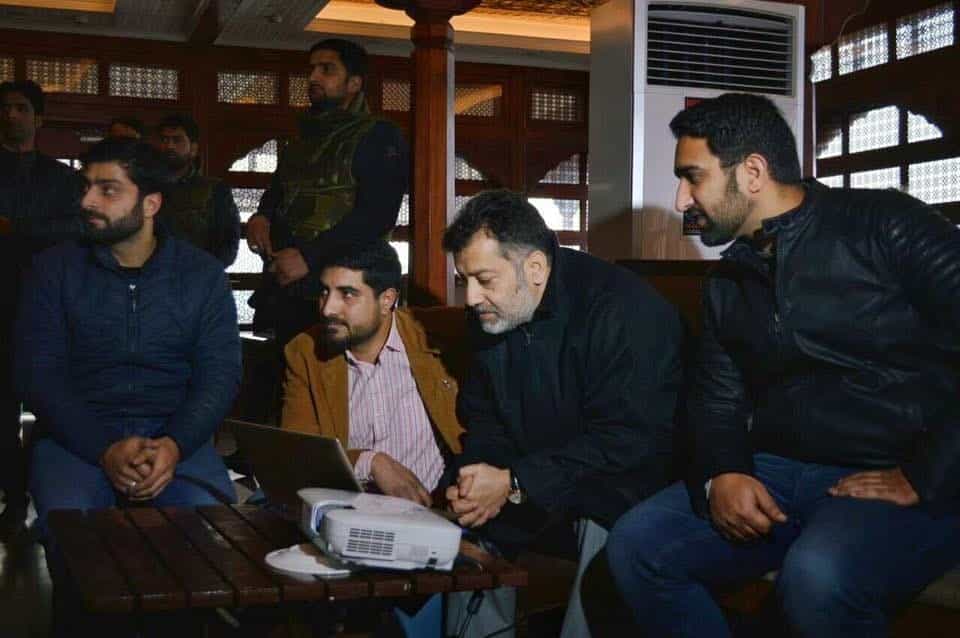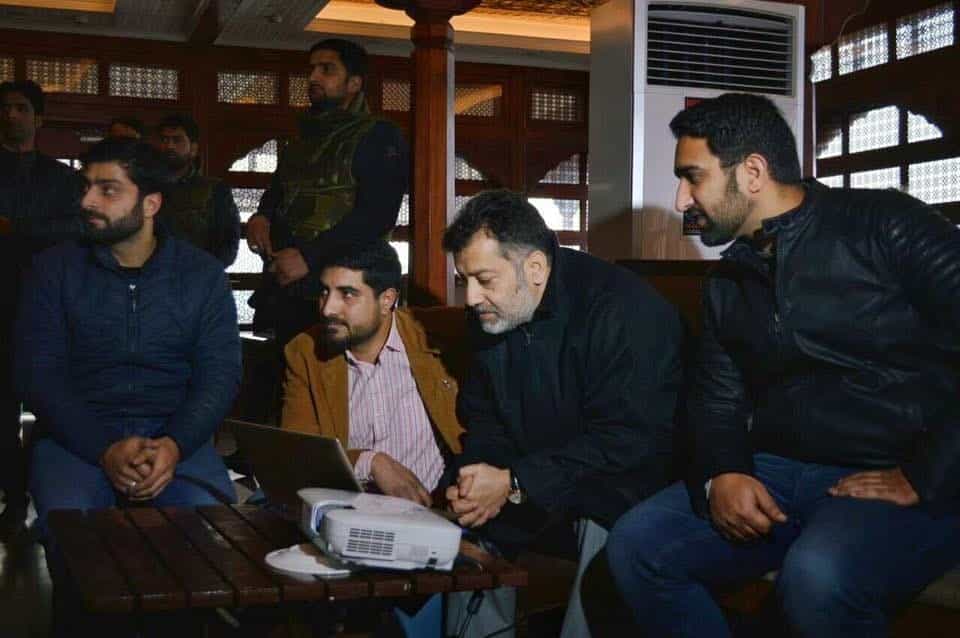 An Innovative new start-up, Valley Basket, was launched today in Srinagar by Imran Raza Ansari, Minister for Information technology, Technical Education, Youth Services and Sports.
Valley Basket brands itself as a door-to-door home-delivery company – an online supermarket offering everything at doorstep at discounted prices. The company offers Groceries, Home Care & personal care products, stationery, FMCG goods and other wide range of products. The products can be ordered online through the website, on the android or apple iOS store, or by calling directly to place orders.
The event was held at the Zero Bridge Fine Dine Restaurant and Café in Rajbagh. Speaking at the occasion Ansari said that it is inspiring to see young entrepreneurs thinking out of the box and starting their own initiatives.
"It is great to see how young individuals are using technology and innovative thinking to bring such great services and products to the people of Kashmir. I am more than willing to do anything in my capacity to help such initiatives thrive," he said.
He also mentioned how such companies are a great value addition to the economy of Kashmir and offer great potential in terms of job creation.
Valley Basket has been started by Aamir Abbas and Mohsin Gazi who hail from downtown area of Srinagar. "We have completely designed our business model for the situation and needs in Kashmir. We have studied a lot of models, but created something which will be sustainable in Kashmir," said Abbas.
Mohsin Gazi, who is the co-founder of the company said that "we will deliver products at peoples' door step within 24 hours. We have our own stock at our warehouse and we intend to set up several other warehouses for better services, faster delivery times, and to offer better discount to our customers."
---
The Kashmir Walla needs you, urgently. Only you can do it.
We have always come to you for help: The Kashmir Walla is battling at multiple fronts — and if you don't act now, it would be too late. 2020 was a year like no other and we walked into it already battered. The freedom of the press in Kashmir was touching new lows as the entire population was gradually coming out of one of the longest communication blackouts in the world.
We are not a big organization. A few thousand rupees from each one of you would make a huge difference.
The Kashmir Walla plans to extensively and honestly cover — break, report, and analyze — everything that matters to you. You can help us.
Choose a plan as per your location