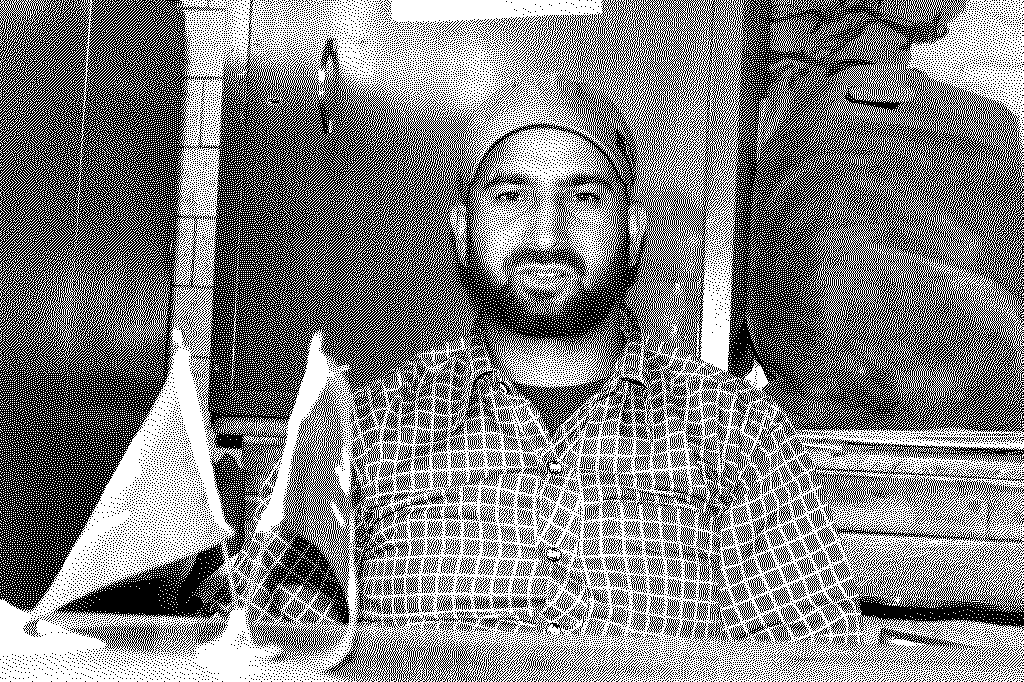 Mushtaq Ahmad Dar
Jammu Kashmir Liberation Front
Tell us about your journey to joining the Jammu Kashmir Liberation Front (JKLF)?
I was in sixth standard and my cousin brother would teach me. One day I went in the room and saw a group of people sitting. They were quiet. I asked them what had happened and they showed me the newspaper, which said the JKLF's chief commander Ishfaq Majeed's had been martyred by Indian Forces.
I was in a shock. My life took U-turn and I got involved in the movement and as days passed I started taking part in rallies and processions. Those days I had a Pheran (Woolen Cloak) and I stitched a JKLF tag on it near my chest. This was my beginning that I got involved in the resistance movement of Jammu and Kashmir.
What did you find in JKLF that you decided to join?
In the beginning, I got involved in the resistance movement emotionally during childhood days, but when my brain developed I started reading about Kashmir dispute. JKLF was always in my mind because of Ishfaq Majeed. I started reading its manifesto that inspired me and I got involved in this party.
I was also inspired by the commitment of the leaders belonging to this party like Mohmmad Yasin Malik, Showkat Ahmad Bakshi, Ishfaq Majeed and the father of Kashmiri nation Mohmmad Maqbool Butt who was hanged in Tihar Jail. I decided to join this party only as its aim is to get freedom from the Indian rule. I never turned back then.
Do you believe JKLF represents what people are aspiring for?
If you may remember that BBC and other international media organizations carried out surreys in Jammu and Kashmir that revealed 80 percent people living here want complete freedom from both the sides [India and Pakistan] and our aim is that only. Jammu and Kashmir should be an independent country.
We will be having relations with India, Pakistan, as well as China that will help Jammu and Kashmir to boost economically and by other ways. And people also want the same, they have been asking for the freedom for long time. They have been supporting our party's draft about Kashmir. I believe JKLF has come up in fulfilling the people's aspirations and expectations. Though, there are a small number of people who want to be with Pakistan due to the fear of invasion by some third country. Today, the scenario has changed as there are many small countries that are surrounded by many big and developed countries but they don't invade them same way. No one will reinvade our motherland because world has become global. Everyone keeping an eye on each other and everyone care about its own reputation that they have developed in these years. Even if you take a look in the past Iraq tried to invade Kuwait or recently about Crimea, world stood there for the people.
Some young people are joining mainstream politics. How do you see it?
Joining mainstream political parties are individual's own thinking, though I personally believe they join for their own interests. Other reason I believe is that their family background also belongs to mainstream parties. I swear no one is with India, not even those who cast their votes and it is a fact no one wants to remain a slave. All want freedom.
What is JKLF's view on the future of Kashmir?
Our party's view is crystal clear; we want Jammu and Kashmir to be independent from both the sides [India and Pakistan]. We are fighting for, and will continue to fight for, it. At present JKLF's focus is on how we will achieve freedom from the Indian rule.
How do you see the process of elections in Kashmir?
Election in Kashmir is a full fledged military operation. You can see yourself that there are two sides – pro-election and anti-election. Pro-election promises to provide roads, water etc. but they don't talk about solving Kashmir dispute because they accept Kashmir as an integral part of India. Mainstream politicians reach out to people under the protection of forces for vote bank but when we try to reach same people to tell them not to cast votes because it harms our freedom struggle, they use force against us and arrest our workers like they have arrested them today.
How would you define "Kashmir dispute"?
I don't think I need to define Kashmir dispute when world has accepted that it is a disputed region. India needs to accept it and show signs to resolve this dispute as soon as possible.
It is often said that strikes cripple Kashmir's economy but separatists doesn't have any concrete policy. How would you respond to that?
The fact is we don't have any other option to go for. We try to take out peaceful marches but authorities arrest and harass us. We try to reach out to the masses but we are not allowed to. Who wants to see nations economy crippling?
That is why we go for such options. Had we been left some space we would have used this option lesser. Still, some people who are saying strikes cripple our economy they should understand that the movement needs price [to pay]. They should respect whatever is to be needed for achieving the freedom. I will suggest people to give some advice by which they won't suffer economically and will also keep Kashmir issue alive unless and until it is not solved as they are part of it.
---
The Kashmir Walla needs you, urgently. Only you can do it.
We have always come to you for help: The Kashmir Walla is battling at multiple fronts — and if you don't act now, it would be too late. 2020 was a year like no other and we walked into it already battered. The freedom of the press in Kashmir was touching new lows as the entire population was gradually coming out of one of the longest communication blackouts in the world.
We are not a big organization. A few thousand rupees from each one of you would make a huge difference.
The Kashmir Walla plans to extensively and honestly cover — break, report, and analyze — everything that matters to you. You can help us.
Choose a plan as per your location