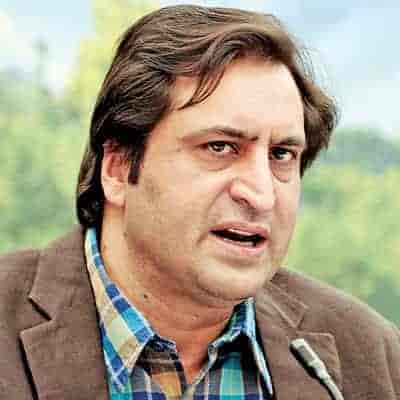 Srinagar: People's Conference chairman and former minister  Sajad lone on Monday hit out at National conference vice president Omar Abdullah saying he was amazed at the way Omar was criticizing the previous  PDP-BJP government.
Lone took to his twitter handle and wrote, "I am amazed at omar Abdullah. The way he criticises the previous Govt— one would have thought that he must have been an ace administrator. Well we all know he presided over a government which will go down in history as one of the most inefficient brutal and corrupt Govt,"
Earlier,on Sunday Omar Abdullah had said that militancy had shown a worsening trend under the PDP-BJP government.
He was replying to a statement by Karren Rijju, Minister of Home affairs, who was quoted by News18 as saying, "To say that BJP is responsible for problems in J&K is very unfortunate. Our government is trying to find out a solution and the efforts are genuine."
Ever since the fall of BJP-PDP government in Jammu and Kashmir a virtual war has been going on Twitter and other social media sites between the leaders of various parties.
---
The Kashmir Walla needs you, urgently. Only you can do it.
We have always come to you for help: The Kashmir Walla is battling at multiple fronts — and if you don't act now, it would be too late. 2020 was a year like no other and we walked into it already battered. The freedom of the press in Kashmir was touching new lows as the entire population was gradually coming out of one of the longest communication blackouts in the world.
We are not a big organization. A few thousand rupees from each one of you would make a huge difference.
The Kashmir Walla plans to extensively and honestly cover — break, report, and analyze — everything that matters to you. You can help us.
Choose a plan as per your location