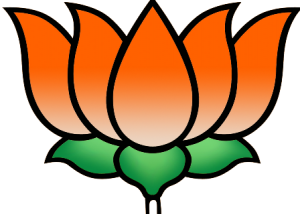 Srinagar: After Peoples Democratic Party (PDP) disgruntled leader, Abdul Majeed Padder claimed to have 51 MLAs and can form the government, the state Bharatiya Janata Party (BJP) on Sunday said its 25 legislators are not the part of any government formation in Jammu and Kashmir.
BJP State General Secretary (Organization) Ashok Koul said that there was no deliberation going on over the formation of government in Jammu and Kashmir, saying that the party is not interested to form the next dispensation in the State at present.
However, he said that in case need arises, the party will discuss to form the government.
Asked about reports regarding Sajad Lone becoming next chief Minister, he said, "In case we discuss formation of next dispensation, we will discuss the position of Sajad Lone accordingly."
Reacting over the statement made by Majeed Padder, Koul said, "It is Padder who can answer this question. It is he who knows where these MLAs are. We have only 25 MLAs and we will concentrate on our own MLAs."
Earlier, Padder claimed to end current uncertainty, saying that have the support of 51 lawmakers in the 87 member Legislative Assembly to form the next government in Jammu and Kashmir. "Rest assured, don't worry about the numbers. We have more numbers than required. You need 44 members and we have 51 members. There is no problem as far as numbers are concerned. You will soon get to know how much numbers we have," Padder had said.
Asked whether these disgruntled leaders are in direct contact with BJP high command, Koul said that "there was no direct contact of New Delhi with PDP's disgruntled leaders as BJP high command could have informed the state unit then. BJP high command always deliberates things with the state unit." (KNS)
---
The Kashmir Walla needs you, urgently. Only you can do it.
We have always come to you for help: The Kashmir Walla is battling at multiple fronts — and if you don't act now, it would be too late. 2020 was a year like no other and we walked into it already battered. The freedom of the press in Kashmir was touching new lows as the entire population was gradually coming out of one of the longest communication blackouts in the world.
We are not a big organization. A few thousand rupees from each one of you would make a huge difference.
The Kashmir Walla plans to extensively and honestly cover — break, report, and analyze — everything that matters to you. You can help us.
Choose a plan as per your location