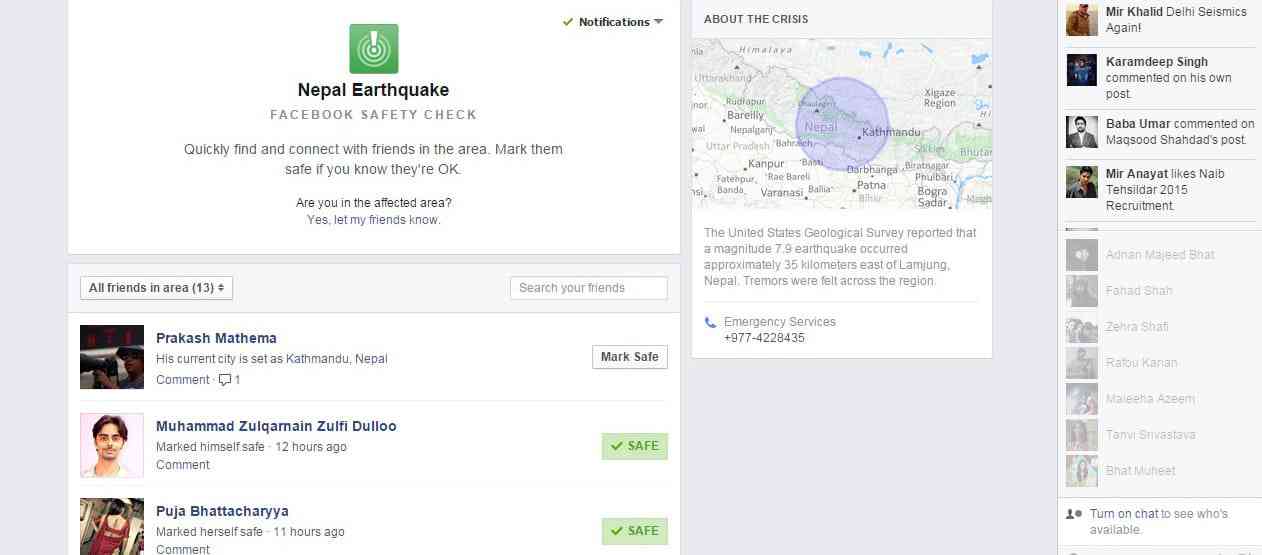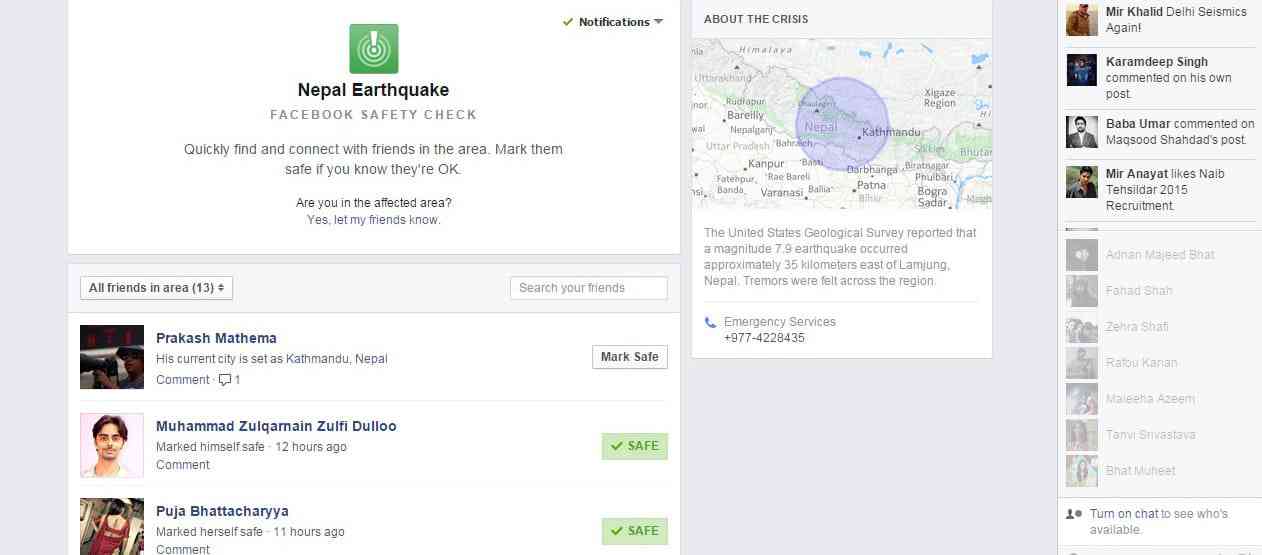 As Nepal tries to recover from aftermath of the massive earthquake that devastated the Himalayan nation yesterday, tech giants Google and Facebook have joined in the relief efforts.
While Google has opened its Person Finder tool for the purpose, Facebook has activated its 'Safety Check' feature to help victims of the deadly earthquake.
Facebook founder Mark Zuckerberg posted a status update announcing the feature. He said: "When disasters happen, people need to know their loved ones are safe. It's moments like this that being able to connect really matters. My thoughts are with everyone who's been caught up in this tragedy."
How it works
If a Facebook user is in the affected areas caused by natural disaster, Facebook automatically asks user to update their safety status in those affected areas. If they are, users can mark "yes." This sends the notification that they are safe to all of their Facebook friends.
Friends can also mark their Facebook friends as safe if the user is unable to do it themselves.
---
The Kashmir Walla needs you, urgently. Only you can do it.
We have always come to you for help: The Kashmir Walla is battling at multiple fronts — and if you don't act now, it would be too late. 2020 was a year like no other and we walked into it already battered. The freedom of the press in Kashmir was touching new lows as the entire population was gradually coming out of one of the longest communication blackouts in the world.
We are not a big organization. A few thousand rupees from each one of you would make a huge difference.
The Kashmir Walla plans to extensively and honestly cover — break, report, and analyze — everything that matters to you. You can help us.
Choose a plan as per your location