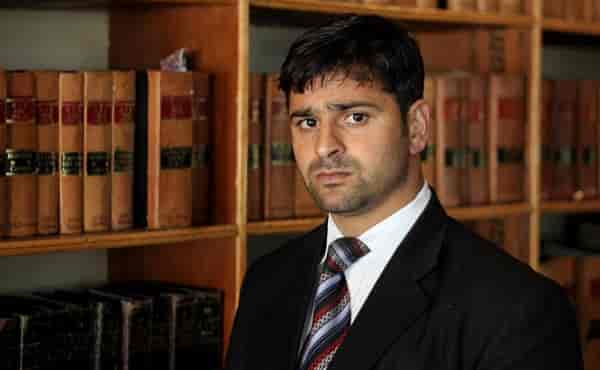 Photograph by Shahid Tantray
Kashmir, the disputed region between India and Pakistan, has been going through conflict since the armed rebellion started in late 80s and has resulted in grave human rights violations, killings, torture and rapes. The children of Kashmir or the Children of Conflict have faced the wrath of government forces and the draconian laws like Public Safety act (PSA). Since the mass peaceful resistance movements of 2008, the minors of this region have been arrested, tortured, and mostly booked under the PSA and put behind the bars for months. There have been instances during which children as young as 10 years old have been jailed without any trail. Babar Qadri, is one such lawyer who defends these minors in the courts to get them released and has been doing so for long now. Here in this interview with The Kashmir Walla, Qadri says that more than 1000 minors have been booked under the Public Safety Act (PSA).
Interviewed by Mohammad Owais Gurkoo
---
Tell us about juvenile justice system in Jammu and Kashmir State?
The Juvenile justice system is a common law brought by India from Europe, especially Britain.  There in England if juvenile commits a murder he is never treated as criminal but as a delinquent child. In case of India, even though it borrowed the system, but there is lot of difference in the usage of juvenile justice between the two. The Juvenile justice system is abused and misused in India especially in Jammu and Kashmir.
The juvenile justice system came into being here during the year 1997 under pressure by international organizations like Amnesty International and by various human rights activists of the world and also of India. Since juvenile justice system was implemented in Jammu and Kashmir out of compulsion, there remains much discrimination for the minors here.
One of the major discrimination is in terms of age. In India the children up to 18 years of age are considered as minor, but in case of Jammu and Kashmir the children who are only up to 16 years of age are considered as minors and above 16 are deemed as adults. It serves oppression, as this is done to implicate more and more school going children in FIRs and stone throwing incidents. This was quite evident from 2008 unrest, so that there will be less number of juveniles in the grab.
In juvenile justice system there is supposed to be separate court called Juvenile Court, which is still missing here. The screening committee to assess the age, period of detention, and the method of rehabilitation of juveniles is not here too. The juvenile home as per standards of modern rehabilitation requirements and standards of living is also missing. For this they have established juvenile home in an erstwhile SOG [Special Operations Group- a police wing] camp.
Are minors in Kashmir put behind bars without trial for months together? How does all this work?
Since 1990, forces used to pick up the persons and lodge them in concentration camps. Now following their footprints the Jammu and Kashmir police do the same thing. They detain the minors and do not show their arrest on papers resulting in whatever they want to do with them they do.
In Jammu and Kashmir, the juvenile justice system is abused as these minors are treated as war criminals. They are put in that SOG camp juvenile home. Now when a minor is to be punished they put him in a solitary confinement. He is put in a cell alone with no electricity and other standards of living. They are made to cook food and wash the clothes themselves. They are provided with poor lavatory facilities. This is strange kind of a thing I as an activist feel because this kind of mentality will harm Kashmir. Kahsmir is already feeling trauma, torture, continuous police monitoring, social vulnerability and insecurity. It is turning to be children holocaust.
Through an RTI [Right to Information act], we came to know 5504 children were arrested between 2010 to 2011 September. Eighty percent of them were school going, they are youth and fifty percent of them were juveniles who were 16 years old or less. Many cases came forward where juveniles were sodomized and in some cases police officials took lot of money for their release.
During the previous unrests in Kashmir many minors were arrested for stone throwing and jailed with adults in pre-trial detention centers. Does this whole process from arrest, through courts, to release impact their education and behavior?
There is a class within the stone throwers. One who enjoys stone throwing as fun and another who knows what and why they are doing so. They know that there is a political problem in Kashmir, people have been denied right to choose their future and there is constant suppression on behalf of state. The same class normally has a family background also in current political movements of Kashmir that is why they are sensitive to political issues confronting to the Kashmiri society.
As far as I know, certain persons who were arrested were brilliant students. But because of continuous arrests and continuous police monitoring, education institutions are having reservations to continue them as students. They would not get higher education; never get passport and any kind of license. They will never get employment and has to report to the concerned police stations on every hartal or strike. Their family is harassed. In case the child fails to produce himself to court, his male and female family members are arrested as barter. They are being forced to act as agents, to collect information regarding other stone throwers or with respect to persons who are required by police.
The above facts clearly reflect the psychology of the state. It was this requirement that forces state for a new police bill. As before police bill there was no law that would justify those acts. As under the new police bill whatever they do is justified and legal.
In Kashmir everything happens indirectly in a suttle way, like media organizations are pressurized to publish specific news items. Cable news channels are the clear example for this. But unless media supports there would be no release of juveniles. Media intervention is more assertive and effective than judicial intervention. I have seen in 2010 more than fifty children were released on Eid, only when media intervened.
Several times minors were produced handcuffed in the court. What does law say about it?
As per Indian Supreme Court no political prisoner can be produced handcuffed in the court irrespective of the age. And as far as juveniles are concerned one cannot dream of such a situation. But in Kashmir everything is seen through the prism of exception.
How do you see the whole process of arresting, jailing and slapping Public Safety Act (PSA) on minors?
This is totally abuse of law and human rights that are guaranteed by Indian system as well as by international human rights standards of rights documents, especially United Nations Human Rights Declaration (UNHRD); and civil and political rights covenant to which India is signatory. But as an activist I must accept the fact unless the political problem is addressed the problem will be continuously their and abuse will be there in future also.
Many cases have come into forefront where the police didn't accept that the arrested person was minor. What happens in such situations?
During such situations we approach court and it decides, as it is the only forum for the protection of rights where we contest with our proofs. When the decision comes in favor of a minor, police has no option but to release him. But if police think of re-arresting him they show his arrest in subsequent FIRs. They can prolong the detention for the time they want.
How many minors, as per you, have been booked under PSA?
So far more than thousand have been booked under PSA and it is a continuous process.
When you talk to your client who is minor, what are their stories like? Are they tortured, beaten up or treated well by the police?
There are the dreadful stories that send shivers down the spine. In one case mouse was thrown in the trouser of a boy who was locked up in a police station in the city. In another case petrol was injected into the bodies of these minors to cause severe pain. Ruthless beatings are common thing, due to which they suffer severe injuries.
What types of cases of minors come to you mostly?
Mostly political detainees or juvenile cases come to me.
What do you think can be done to improve the legal system here?
If we talk of it in present scenario, it is in progressive stage. But unless the political situation is resolved, the institution will grow slowly with slow pace.
---
The Kashmir Walla needs you, urgently. Only you can do it.
We have always come to you for help: The Kashmir Walla is battling at multiple fronts — and if you don't act now, it would be too late. 2020 was a year like no other and we walked into it already battered. The freedom of the press in Kashmir was touching new lows as the entire population was gradually coming out of one of the longest communication blackouts in the world.
We are not a big organization. A few thousand rupees from each one of you would make a huge difference.
The Kashmir Walla plans to extensively and honestly cover — break, report, and analyze — everything that matters to you. You can help us.
Choose a plan as per your location