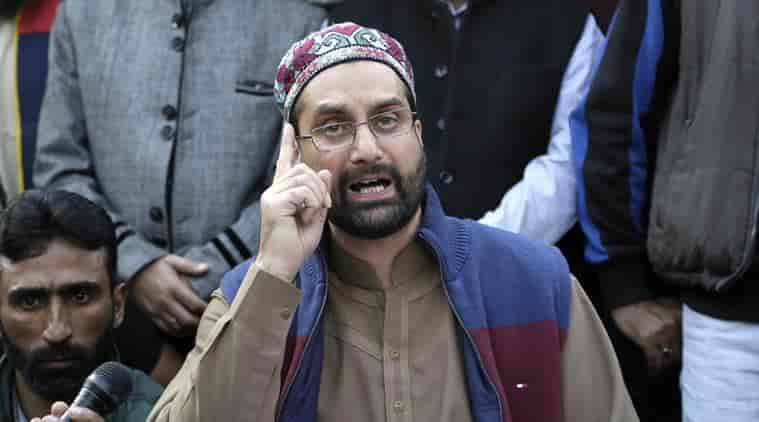 Founding Chairman All Parties Hurriyat Conference (APHC) Mirwaiz Umar Farooq has once again been chosen to the list of 500 most influential Muslim personalities across the globe by the Royal Islamic Strategic Studies Centre, Jordan for 2022.
Mirwaiz has been listed among the world's 500 most influential Muslims and is categorized in the political group for the eighth consecutive year by RISSC, Jordon. Pertinently, Mirwaiz continues to be under house arrest by the state authorities for the last 26 months , for his political views.
On Mirwaiz, RISSC Jordan said, "He has been advocating dialogue with both India and Pakistan so that the aspirations of the Kashmiri people may be realised." Specifically mentioning Mirwaiz's arrest, it stated that he has been under house arrest since August 2019.
The Royal Islamic Strategic Studies Centre is an independent research entity affiliated with the Royal Aal al-Bayt Institute for Islamic thought, an international Islamic non-governmental, institute headquartered in Amman, the capital of Jordan.
Topping the list, this year is immunologist Ugur Sahin CEO of BionTech for developing Covid vaccine with Pfizer, he has been declared "Man of the Year" while Samia Suluhu Hassan the current president of Tanzania has been declared 'Woman of the Year" other personalities include King Salman of Saudi Arabia, Ayatollah Khamenei of Iran, Pakistan Prime Minister Imran Khan and King Abdullah of Jordan. (KNT)
---
The Kashmir Walla needs you, urgently. Only you can do it.
We have always come to you for help: The Kashmir Walla is battling at multiple fronts — and if you don't act now, it would be too late. 2020 was a year like no other and we walked into it already battered. The freedom of the press in Kashmir was touching new lows as the entire population was gradually coming out of one of the longest communication blackouts in the world.
We are not a big organization. A few thousand rupees from each one of you would make a huge difference.
The Kashmir Walla plans to extensively and honestly cover — break, report, and analyze — everything that matters to you. You can help us.
Choose a plan as per your location