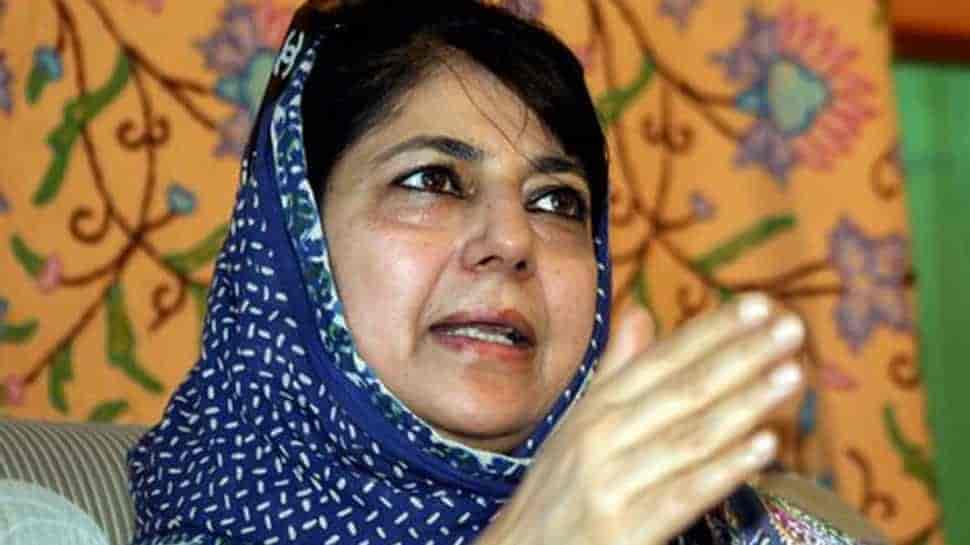 Chief Minister Mehbooba Mufti has welcomed the assertion of the Union Home Minister, Rajnath Singh today that Centre is ready to talk to every stakeholder including Hurriyat Conference in Jammu & Kashmir if it comes to table.
The Union Home Minister made these remarks in an interactive session with a television channel today.
In a statement, the Chief Minister described it as a welcome step to initiate dialogue and reconciliation in the State. She said that given the positive outcome from the ground on the Ramadhan ceasefire in the State, the peace constituency in the country and the State should feel encouraged to start the much needed process of peaceful engagement with all stakeholders in the State.
The Chief Minister hoped that parties and groups like Hurriyat Conference will seize the opportunity and show their responsibility towards the people of the State by displaying the much needed maturity so that the opportunity is not wasted. She said a peaceful engagement among all the stakeholders in the State is urgently needed to get Jammu & Kashmir out of the unending cycle of violence and provide its people, a secure, prosperous and peaceful future.
Mehbooba Mufti said she has reiterated it time and again that dialogue is the only way forward for resolving issues as violence has lost its relevance in the contemporary world besides taking a heavy toll of the people and the societies. She said even arch-rival nations like US and North Korea and North Korea and South Korea ultimately had to take to table to iron out their mutual issues. (KNS)
---
The Kashmir Walla needs you, urgently. Only you can do it.
We have always come to you for help: The Kashmir Walla is battling at multiple fronts — and if you don't act now, it would be too late. 2020 was a year like no other and we walked into it already battered. The freedom of the press in Kashmir was touching new lows as the entire population was gradually coming out of one of the longest communication blackouts in the world.
We are not a big organization. A few thousand rupees from each one of you would make a huge difference.
The Kashmir Walla plans to extensively and honestly cover — break, report, and analyze — everything that matters to you. You can help us.
Choose a plan as per your location