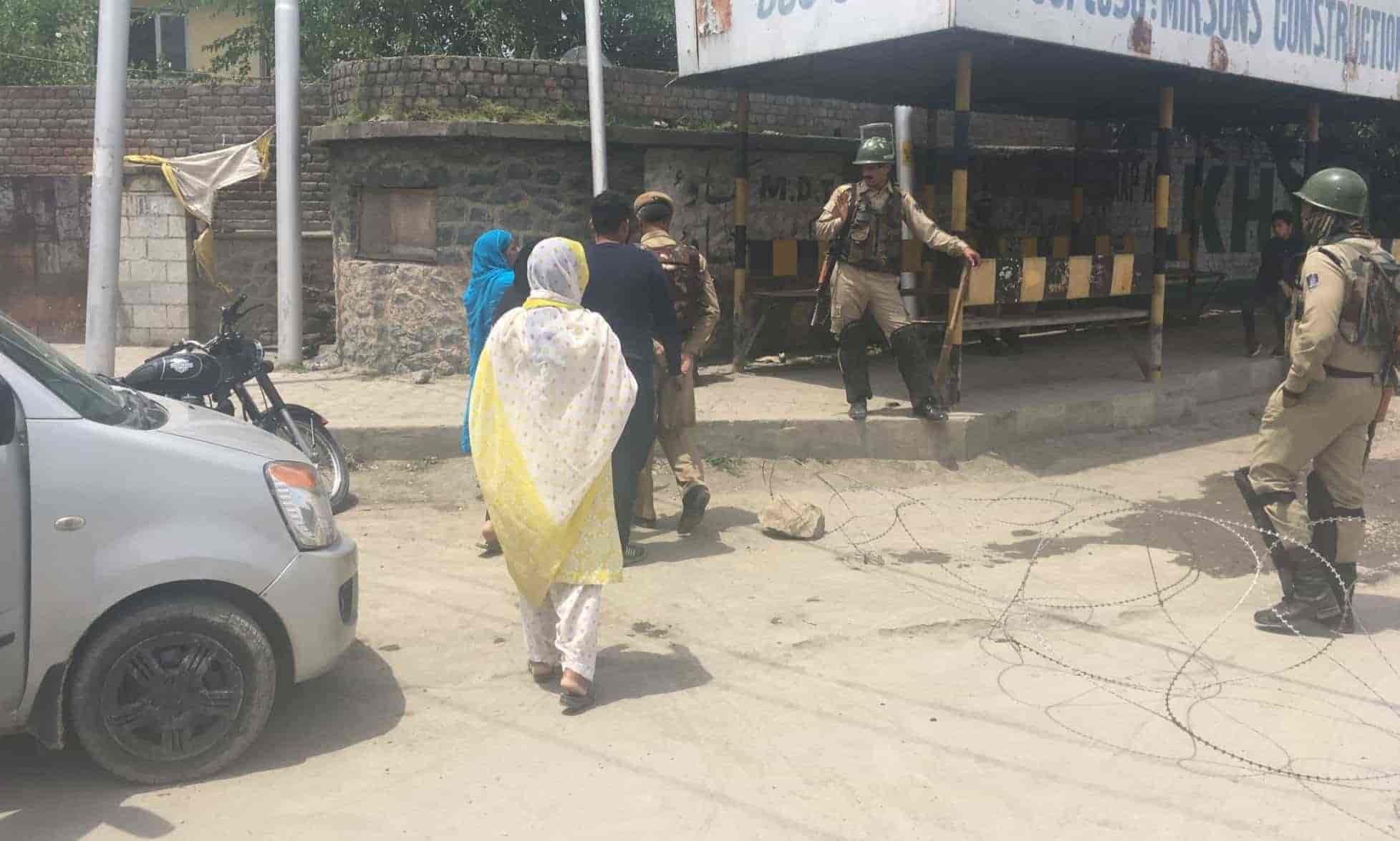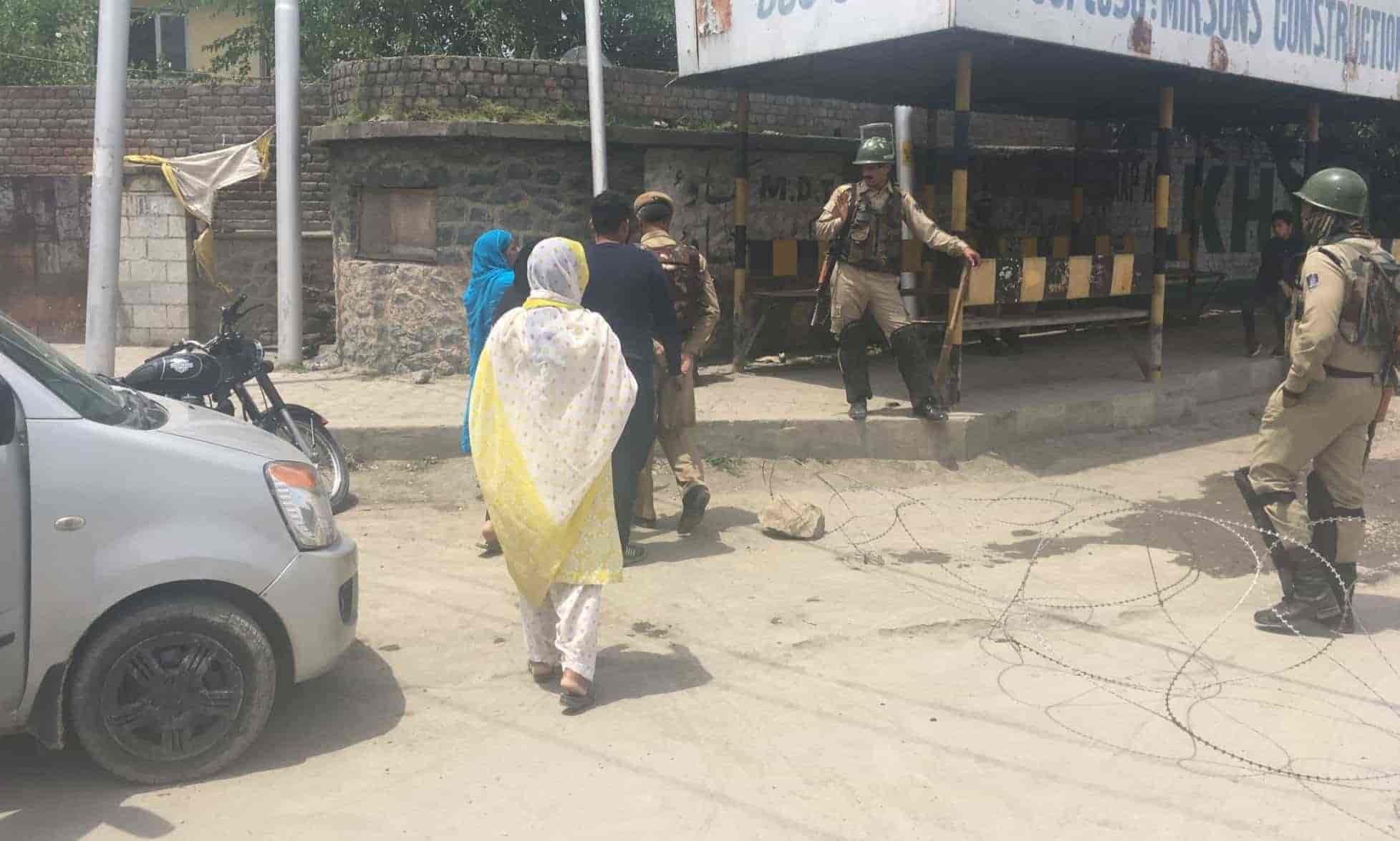 To protest against Prime Minister Narendra Modi's visit to Jammu and Kashmir, a complete shutdown is being observed in Kashmir, with strict restrictions in parts of the region.
The Joint Resistance Leaders comprising of Syed Ali Geelani, Mirwaiz Umar Farooq, and Yasin Malik in a protest program had asked people to march towards Lal Chowk – Srinagar's centre, carrying placards of "What Kashmiris want" to convey "Man Ki Baat" of Kashmiris to Modi on his visit.
Across the Valley, the government forces have been on the streets in areas like Sopore, Handwara, Pattan, Sumbal, Hajin, Srinagar, Anantnag, Pulwama, Shopian and other areas.
Following the call for shutdown, schools, colleges, and business establishments are closed and there is no public transport.
Government forces are stopping people at various points in the Valley, frisking vehicles and commuters.
The Internet has also been snapped across the Valley.
CRPF deletes pictures from scribe's phone
Journalists were also stopped and not allowed in Srinagar despite showing proper identification. In Srinagar's Karan Nagar area, CRPF personnel snatched Iphone of freelance journalist Adnan Bhat and deleted pictures he had clicked of the barricades, set up to block the road (Photo above).
"Why are you clicking pictures? Take him to corner and see what was he doing on the phone," a CRPF personnel told another one.
People at the barricade were telling CRPF officials to let them go as they have to go nearby shrine to offer prayers.
The police officials later took away documents of the car of another journalist Fahad Shah, while Bhat was taken to police station, where the SHO Karan Nagar Maseer Asgar let the journalist off.
---
The Kashmir Walla needs you, urgently. Only you can do it.
We have always come to you for help: The Kashmir Walla is battling at multiple fronts — and if you don't act now, it would be too late. 2020 was a year like no other and we walked into it already battered. The freedom of the press in Kashmir was touching new lows as the entire population was gradually coming out of one of the longest communication blackouts in the world.
We are not a big organization. A few thousand rupees from each one of you would make a huge difference.
The Kashmir Walla plans to extensively and honestly cover — break, report, and analyze — everything that matters to you. You can help us.
Choose a plan as per your location