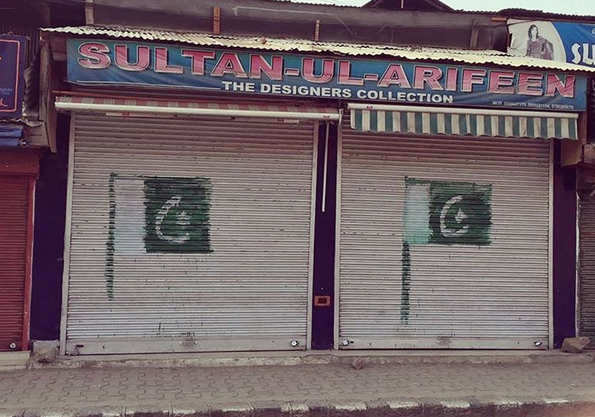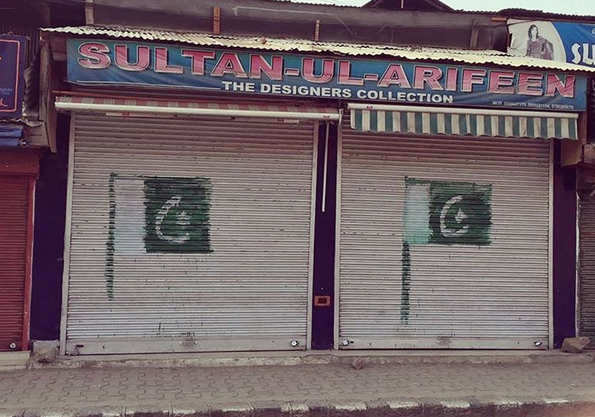 I'm starting to get used to life without mobile internet. It is not that bad. There are a few adjustments to be made. I try and wrap up some of my internet communication in the morning before heading out and do the rest in the evening when I return. A couple of times I have been left deeply hurt when there were no non-group WhatsApp messages in the evening when I returned. Not having mobile internet has forced me to get back to using SMS after a number of years. SMS is a very no nonsense form of communication. There are no smilies, no good morning photos, no jokes, no puzzles. It is used only if you really have something to say.
Every evening, after I am done with my activities for the day, I head to the Bund by the banks of Jehlum. It is where the Goodfellas Café is located, a place where 'Food, Art and Entertainment' meet. Run by two affable, humble and engaging individuals, it is a place where one can unwind. After a day of running around without too much to eat, a cup of delicious tea along with a slice of bread butter is a savior. To top it off, there is the added attraction of conversing with some of the most creative minds of Kashmir. The café also has a collection of books. I was very pleased to find a copy of a book I had been wanting to read for a long time, 'Pataudi: Nawab of Cricket' by Suresh Menon. I could only go through a couple of pages as the conversation in the café grew intense and I didn't want to be left out.
Tonight, I dined alone at a restaurant. The person who was serving me was a warm man of around 35. He was from a village in South Kashmir — the region where the uprising has been the strongest. He is the sole earning member of a family of five. He has a graduate degree but has to work as a waiter as there are limited job opportunities in the valley. The last three and a half months of protests have been crippling for him financially. He resumed work five days back when the restaurant re opened. When his boss called him a week back and asked him to resume work, his family was not keen to see him go. They were fearful as the situation in South Kashmir remains tense making it dangerous to travel. But, he had no choice, he says. Having exhausted his savings two months into the protest, he had to take a loan from a local money lender in order to put food on the table for himself and the family. That money too was over.
He says he loves the Indian people, but not the establishment. "The people of India have always loved Kashmir and Kashmiris. But not your government. They have never accepted the Kashmiri people as their own. They just want our land". He is of the opinion that the current uprising in the valley is not due to Burhan Wani. There are other factors at play, and Burhan was just the trigger and that the uprising would have happened regardless. "We feel humiliated when a CRPF man or an army man stops and asks us for our identity cards in our own state", he says. "All we want is a dignified existence. Why is it so difficult for the Indian state to understand that living under the constant watch of soldiers with automatic weapons is not a dignified existence?"
---
The Kashmir Walla needs you, urgently. Only you can do it.
We have always come to you for help: The Kashmir Walla is battling at multiple fronts — and if you don't act now, it would be too late. 2020 was a year like no other and we walked into it already battered. The freedom of the press in Kashmir was touching new lows as the entire population was gradually coming out of one of the longest communication blackouts in the world.
We are not a big organization. A few thousand rupees from each one of you would make a huge difference.
The Kashmir Walla plans to extensively and honestly cover — break, report, and analyze — everything that matters to you. You can help us.
Choose a plan as per your location