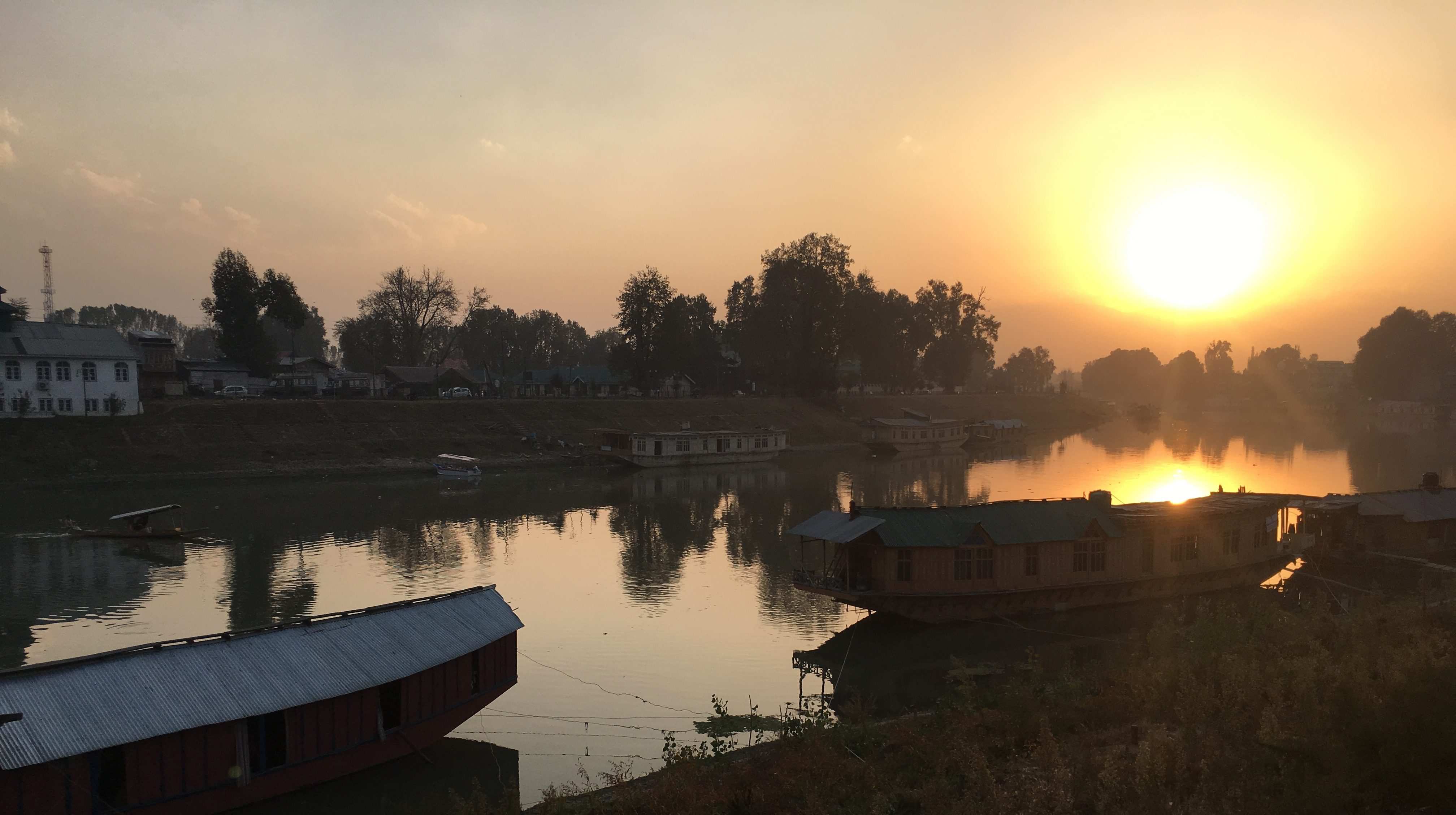 On 5 October, when I mentioned to my maternal grandmother that I might be going to Kashmir soon, she told me, "Please take me with you." I explained to her that even I'm myself undecided about going, as I was yet to convince any editor to publish my stories.
She was born in a Kashmiri Pandit family, but never actually lived in the Valley. She would often visit the Valley for long periods, stay with people previously unknown to her and come back having formed close friendships. She would write letters to them regularly, knit sweaters for them and send, and remember them fondly while telling stories of the wonderful time she spent in the Valley.
She breathed her last on the 8 October. She was eighty eight, frail, and her organs were barely functioning.
A couple of times she had mentioned to me that she wished her ashes to be immersed in the Jehlum, if possible. With her passing, there no longer remained a doubt about whether or not I will make the trip. I had to visit the Valley with a dual purpose — immerse her ashes in the Jehlum and write about the land and the people she loved so much.
The last time I was in Kashmir was in August 2015 when I spent three weeks traveling across the Valley, meeting people and looking for stories.
Yesterday, while making my way from the airport to the city, every road I passed was manned by heavily armed government forces. There was not a single shop that was open. A shopping complex that I remember was bustling with activity, the last time I was here, wore a deserted look and its only occupants were government forces. The driver of the taxi I was in, told me that things have been terrible for business this summer and there have been virtually no tourists. "In fact things are a lot better now than what they were two weeks ago. Shops are allowed to open after 5 p.m. on some days," he said.
Walking around town during the afternoon, I had the warm sun on my back and a few dogs around for company as I passed through multiple barricades set up by the paramilitary forces. The closed shutters of shops expressed strong anti-India sentiments with phrases like "Go India Go Back", "Burhan Town", etc., written on them. Stones and bricks of different sizes could be seen neatly collected on the sides of roads. The government forces stood at ease but alert. Birds could be herd chirping around the Jehlum as the water stood quietly still. The setting was one of an uneasy calm.
As evening approached, shops started opening as the hartal was lifted for a few hours at 5 p.m. At residency road in Lal Chowk, people started gathering and the hustle and bustle that I associate with the place from last time, returned. Jackets, sweaters and shoes were being sold on the pavement by the side of the road. Fruits and vegetable vendors set up their carts next to the street.
I visited a family friend who runs a small business and he was surprised to see me in Srinagar at this time. He said, "What are you doing here during these difficult times?." I mumbled my way through a response. He told me that they try and get as much business done as they can during the short relaxation windows that the hartal schedule allows.
During my last visit, as a part of daily routine, I would walk to the Dal lake in the evenings and walk on its banks. Shops would be open till late at night, street vendors would occupy some of the pavements, tourists would be nestling by each others side to get the perfect selfie and Shikara wallas would approach you to offer rides. I would eat at different eating joints each day and then sit and write at a coffee shop till 10 or 11 pm.
Yesterday, I walked towards Dal lake at around 7 pm not expecting a lot of activity but thought that there would at least be some, since this was the relaxation period. I was wrong. There was not a soul on the road, not a single shop had its shutters up. As my muscle memory dictated, I continued walking along the Dal Lake— maybe expecting things to be livelier down the road. That, however, was not the case. The road and the pavement were empty, the houseboats did not even have their lights on and there were no Shikaras in the lake.
As I walked back to where I was staying, the non-functional street lights, the empty roads, the piles of stones and the winter chill told me that this time will be different.
---
The Kashmir Walla needs you, urgently. Only you can do it.
We have always come to you for help: The Kashmir Walla is battling at multiple fronts — and if you don't act now, it would be too late. 2020 was a year like no other and we walked into it already battered. The freedom of the press in Kashmir was touching new lows as the entire population was gradually coming out of one of the longest communication blackouts in the world.
We are not a big organization. A few thousand rupees from each one of you would make a huge difference.
The Kashmir Walla plans to extensively and honestly cover — break, report, and analyze — everything that matters to you. You can help us.
Choose a plan as per your location