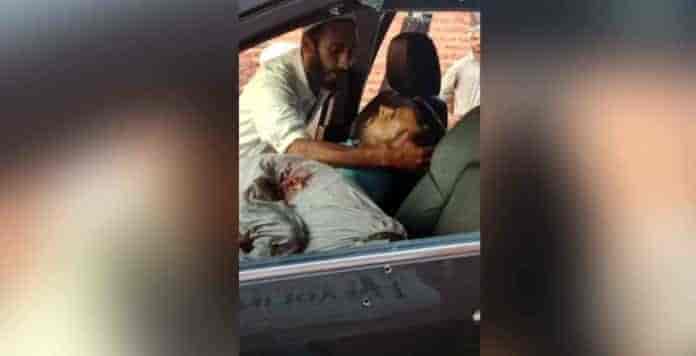 The Editor of Rising Kashmir Shujaat Bukhari has been shot dead outside his office in the Press Enclave in Lal Chauk.
Bukhari was targeted by unknown gunmen in his car in Srinagar. He is said to have received multiple bullets in the head and abdomen. Reportedly, two motor-cycle borne gunmen fired indiscriminately upon Bhukhari when he was heading towards his home.
Bukhari who was leaving his office in Press Enclave in the city centre Lal Chowk for an Iftar party when he was shot, officials said. He was given police protection since an attack on him in 2000.
His driver and Personal Security Officer also succumb to the injuries.
---
The Kashmir Walla needs you, urgently. Only you can do it.
We have always come to you for help: The Kashmir Walla is battling at multiple fronts — and if you don't act now, it would be too late. 2020 was a year like no other and we walked into it already battered. The freedom of the press in Kashmir was touching new lows as the entire population was gradually coming out of one of the longest communication blackouts in the world.
We are not a big organization. A few thousand rupees from each one of you would make a huge difference.
The Kashmir Walla plans to extensively and honestly cover — break, report, and analyze — everything that matters to you. You can help us.
Choose a plan as per your location