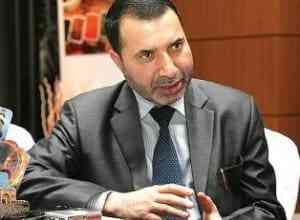 Taking forward the publicity campaign of Jammu and Kashmir tourism in global market, a team of J-K tourism participated in a three-day GET India, a Global Exhibition on Tourism at Pragati Maidan in New Delhi. The exhibition was inaugurated last evening by Prime Minister of India.
Those who participated in the event included Dy. Director Tourism, Central, Peerzada Zahoor,  Tourist Officer, New Delhi, Pamila Kachroo, Marketing Manager, JKTDC, Dilli Haat C.B. Kaul, Tourist officer, Yangchan Dolma, event coordinator , besides prominent members of various travel bodies of J&K.
The GET India( Global Exhibition on Tourism) organized by Federation of Associations in Indian Tourism & Hospitality (FAITH) has provided an opportunity to the tourist states of India to have business with international buyers from across the globe. In this direction, a team of officers from Tourism department on the Directions of Director Tourism, Kashmir and MD, JKTDC,  Farooq Ahmad Shah  got an opportunity to interact  with the international buyers who have participated in the event in large numbers.
As many as 110 international buyers visited J&K Stall and showed lot of interest to know about the tourism products of the state. Most of them assured the J&K Tourism team that in near future, that J&K would be the preferred tourist destination.
The main features of GET India, 2015 is to ensure participation of maximum foreign buyers in the mega event so that it provides a platform to tourism industry to have business with foreign buyers. As many as 150 foreign buyers of different countries across the world participated in this 3 days event at Pragati Maidain, New Delhi.
About 250 exhibition booths have been set up at the show to do business with foreign buyers. Various exhibiting companies are showcasing a wide range of tourism and travel services to the visitors at the event. Some of the chiefly exhibited items at the show are inbound travel services, hotel and resort facilities, spa services, tour planning services and medical equipments.
Heritage travel options, safari services, adventure travel concepts, hospitality facilities, vacationing ideas and travel bureau services are also showcased here. International travel and tourism services, cruise facilities, aquatic services, beach travel supplies, accommodation options, rail and air transportation facilities, car rental services and governmental tourism services are highlighted during the event as well. Several leading companies participate as exhibitors at the show, including Joy Travels Pvt Ltd and Peppermint Hotels.
While interacting with the foreign   buyers, officers of J&K Tourism briefed the buyers about various tourism products of J&K state and informed them that J&K is the only state in the world which possesses all kind of tourism products be it leisure, skiing, rafting, pilgrimage, heritage, golfing, angling, border tourism,   trekking, mountaineering, rock climbing and other many products available in the three regions of the state.
The officers of J&K Tourism and office bearers of various travel bodies of J&K provided them a brief about different tourism products of J&K state and acquainted them about new destinations of tourism spots across J&K besides providing them tourism promotional literature.
---
The Kashmir Walla needs you, urgently. Only you can do it.
We have always come to you for help: The Kashmir Walla is battling at multiple fronts — and if you don't act now, it would be too late. 2020 was a year like no other and we walked into it already battered. The freedom of the press in Kashmir was touching new lows as the entire population was gradually coming out of one of the longest communication blackouts in the world.
We are not a big organization. A few thousand rupees from each one of you would make a huge difference.
The Kashmir Walla plans to extensively and honestly cover — break, report, and analyze — everything that matters to you. You can help us.
Choose a plan as per your location