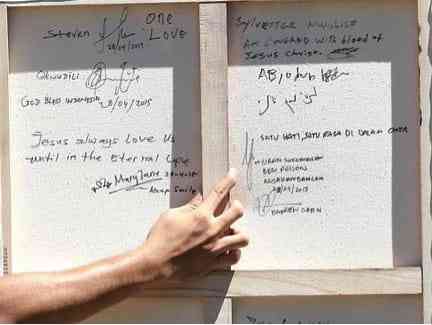 Despite immense pressure from the international community, the Indonesian government executed eight death row prisoners in the early hours of 29 April morning on Nusakambangan prison island near Cilacap in Central Java. This second wave of killings followed the execution of six drug convicts earlier this year. Mary Jane Fiesta Veloso of the Philippines was spared at the very last minute after a woman who allegedly recruited her to act as a drug courier gave himself up to police in the Philippines on Tuesday.
Wide coverage of the cases of Mary Jane, Andrew Chan and Myuran Sukumaran in particular have once again served to highlight not only the issue of capital punishment as a barbaric and archaic form of punishment, but also the issue of carrying out capital punishment within an imperfect and corruptible judicial system.
Indonesia's Imperfect Judicial System
On Monday, Muhammad Rifan, a former lawyer for Chan and Sukumaran, revealed that District Court judges had demanded $133,000 in exchange for a lesser sentence. Rifan claims that he tried to negotiate a lesser sum, but this became lost in the shuffle when the Attorney-General demanded the death sentence for them both, and Rifan alleges that when this happened, the judges asked for even more cash. These claims are now the subject of a judicial commission, which has not yet interviewed the six judges concerned, and is not even due to report until May 12. These kinds of allegations are reasonably commonplace in Indonesia.
Indonesians are highly skeptical about the judicial system, with the Global Corruption Barometer Survey of 2013 finding that the legal system and courts is perceived by Indonesians themselves to be the second most corrupt public institution in the country.
In 2006, two Indonesians, Ruben Pata Sambo and his son Markus, were sentenced to death for murdering four members of a family in Tana Toraja district, South Sulawesi. Both were tortured by the police to confess to a crime they never committed and in 2006 the actual offenders provided written testimonies that Ruben and his son were never involved in the murders yet the two men remain on death row.
In 2011 and 2012, several judges were arrested on charges of corruption. One of the judges was found guilty of passive bribery in a commercial case and sentenced to four years in prison, according to the Transformation Index 2014.
Constitutional Court Chief Justice, Akil Mochtar, was charged with corruption in October 2013, and allegedly received a USD 262,000 bribe to affect the court's rulings and to issue a favorable verdict in an election dispute. Remarkably, in the process of investigation, Indonesia's graft commission found and subsequently confiscated cash and assets worth more than $16 million belonging to Aki Mochtar.

 According to the 2013 Human Rights Report, during 2012 human rights and anti corruption NGOs implicated 84 court judges for engaging in corruption. The same report also claims that key individuals in the judicial system have been accused of accepting bribes and of not acting on suspicious practices of certain government offices.
Indonesia's continuing challenge with issues of bribery and extortion in prosecution, conviction and sentencing in both civil and criminal cases serve to highlights only one of many reasons why Indonesia should reconsider its use of the death penalty as a solution for crime.
Last moments of the condemned
Dharminie Mani, the cousin of Australian Myuran Sukumaran who prayed with the condemned man during his last hours, revealed his advice to her:
"He told me success is cumulative. That no one wakes up successful. It takes hard work behind the scenes where no one else can see. It starts when you set yourself goals, you make sure you do something small everyday."
Reports have also emerged that some of the condemned prisoners sung for one another before their executions. "They were praising their God," Pastor Karina de Vega said. "It was breathtaking. This was the first time I witnessed someone so excited to meet their God." One sung Amazing Grace in an experience Pastor Vega described as the most beautiful moment she ever experienced.
The executions that occurred on Nusakambangan raise several questions, more than I've been able to go into here. Perhaps two of the most important issues are highlighted by the cases of Mary Jane who was spared at the very last minute, and by Chan and Sukumaran, which is why they were so widely publicized. That is, the potential human cost of the death penalty in a country with an imperfect and corruptible judicial system, and whether the committing of any crime can ever justify forfeiting their right to life.
---
The Kashmir Walla needs you, urgently. Only you can do it.
We have always come to you for help: The Kashmir Walla is battling at multiple fronts — and if you don't act now, it would be too late. 2020 was a year like no other and we walked into it already battered. The freedom of the press in Kashmir was touching new lows as the entire population was gradually coming out of one of the longest communication blackouts in the world.
We are not a big organization. A few thousand rupees from each one of you would make a huge difference.
The Kashmir Walla plans to extensively and honestly cover — break, report, and analyze — everything that matters to you. You can help us.
Choose a plan as per your location