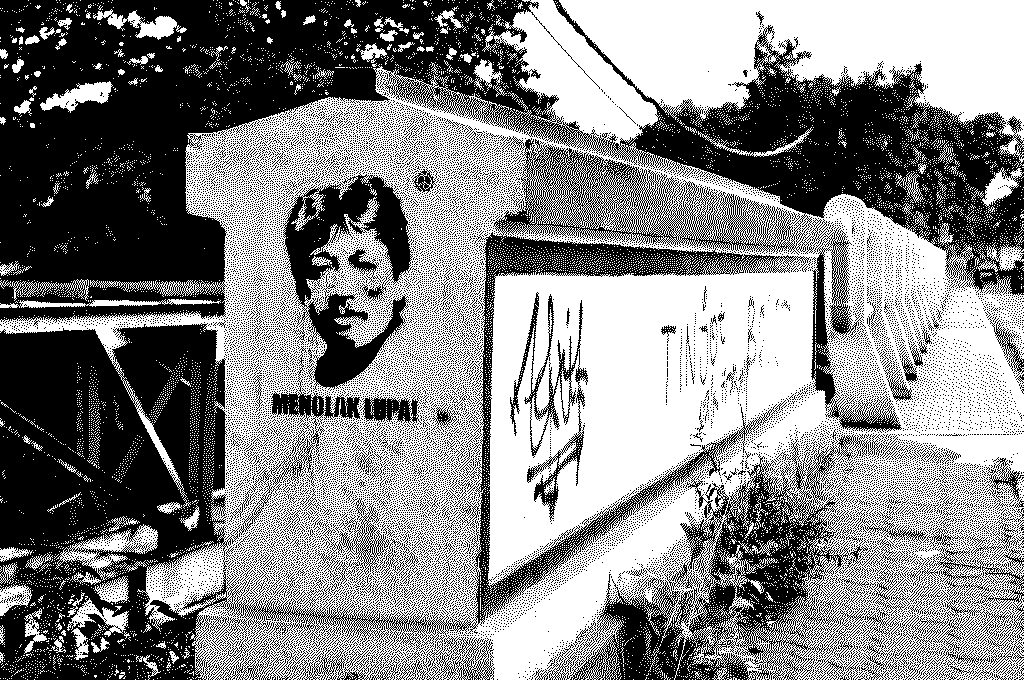 This week marked the ten year anniversary of the assassination of leading Indonesian Human Rights defender Munir Said Thalid, activists as well as ordinary citizens commemorated his death at events across the country, renewing calls for the Indonesian government to hold those responsible for his death to account.
Munir was an outspoken critic of Indonesia's armed forces during Suharto's authoritarian regime (1965-1998), at risk to his own personal safety he brought to light human rights violations committed across the Indonesian archipelago, including Papua, Aceh and East Timor.
After the fall of the Suharto government in 1998, Munir co-founded (KONTRAS) the Commission for "The Disappeared" and Victims of Violence to assist the families of democracy activists, who were kidnapped and murdered during the Suharto regime. He also served as a member of IMPARSIAL, a commission created by the post-Suharto to investigate the human rights violations in East Timor. It was during this period he was elected Chairperson of AFAD, a Federation of human rights organisations working directly on the issue of enforced disappearances in the Asia region.
Munir refused to remain silent and was a force to be reckoned with, challenging the system, sadly this cost him his life. In 2004, whilst travelling to the Netherlands to pursue a masters degree in international law and human rights, Munir was poisoned with arsenic on a Garuda Airlines flight, he was 38 years old.
One Falls, a Thousand Others Grow (Gugur Satu, Tumbuh Seribu)
A "culture of forgetting" surrounds cases evoking past memories of injustice in Indonesia at times, but there has been a rising movement to remind Indonesians of the importance of Munir's case called "Resist Forgetting" (or Menolak Lupa in Bahasa Indonesia), which has been driven by concerned citizens from across Indonesian society. The haunting image of Munir's portrait with the words Menolak Lupa can be seen painted on the walls of almost every Indonesian city, either stenciled or on pasted-up posters, in an effort to remind Indonesians not to forget his remarkable legacy and his tragic death.
The slogan 'one falls, a thousand others grows' is a line from the mournful song "Fallen Flowers" written by Musician Ismail Marzuki in 1945 about Indonesia's pro-independence heroes, but the phrase took on fresh significance in 1998 during pro-democracy protests in the capital Jakarta following the death of student protesters after the police opened fire on a crowd of pro democracy activists.
The phrase is as relevant today as it was at these significant junctures in Indonesia's history in 1945, and 1998, as Munir's pursuit for justice for the victims of 1998 alongside his tireless work for victims of human rights abuses across Indoensia has indeed inspired activists to continue his pursuit for justice for Indonesia's "disappeared".
On the tenth anniversary of Munir's death on September 7, 2014, I spoke to Indonesian activists and artists involved in events commemorating the anniversary of Munir's assassination, learning what his struggle meant for them, and why the credible resolution of the Munir case is important not just for his family and those close to him, but for the Indonesian nation itself.
Novriantoni Kahar, an author and activist in his 30s told me that Indonesians remember "Munir as a symbol of fearlessness in a time of fear. In Arabic, his name means 'shining', a name that evokes a light, which shone bravely in the years of darkness during the Suharto era. His legacy however, lives on in all of the bravest voices fighting for human rights in this country as his memory continues to inspire a new generation of Indonesian human rights defenders".
Fahd Djibran, Indonesian author and poet joined others in Australia at a poetry event dedicated to the Munir case, which he described as "a wake up call for all human rights defenders in Indonesia that our country still has serious problem regarding its law systems and human rights protection."
Ihsan Ali Fauzi, Director of the Centre for Religion and Democracy at the Paramadina Foundation in Jakarta reflected on the efforts of Munir, "it is remarkable how brave he was. But that ten years have passed shows us how difficult this journey is, not just for this case alone, but for Indonesia.
The commemoration activities in honour of his memory, signaled hope to Fauzi, showing that "the struggle is ongoing, including all the public support. It gives us optimism that we should continue to push further for the public release of those implicated in his assassination at the top levels".
Berkah Gamulya, musician From the Indonesian band Symphony and executive director of the Bung Hatta Anti-Corruption Award found the subject an emotional one as a young human rights activist. His band commemorated the anniversary at an event remembrance of Munir in Jakarta with a song written in honour of his memory, which they recorded in the childhood home of Munir in Batu, East Java.
For Gamulya, one of the key messages Munir's legacy shows young activists today is that one must not "not be afraid, and not remain silent on the issues that matter".
The demand for justice continues as Indonesia "Refuses to Forget"
President Susilo Bambang Yudhoyono (SBY) had promised to resolve this case during his first year in office in 2004, the year of Munir's assassination. Ten years later, the initial investigation results have not been publicly released. Although two low-level players have been convicted for their involvement in the crime, no high ranking government or state intelligence agency official has been held accountable for planning or ordering Munir's assassination.  Despite years of stagnancy, the Indonesian government has rejected international involvement in the case, insisting domestic law enforcement agencies were up to the task.
Suciwati, wife of the late Munir recently petitioned president SBY on Change.org, urging action from the current President or the future President, Jokowi: "This [case] is not about opening wounds. This [case] is about healing a wound in our nation's history. We need … a leader who can resolve [events in] our dark history so that they won't happen again. History begins with the brave who make changes for the future. Pak Jokowi, Pak SBY, are you brave enough?"
In 2006, Human Rights First posthumously honoured Munir with the organisation's Human Rights Defender Award. His work lives on through the organisations he helped create in Indonesia and throughout the region, and in a generation of activists, like those I spoke to this week, whom he inspired to fight for justice.
Munir is survived by his wife, Suciwati, and two children.
*
Amnesty International is currently running a campaign to call on President elect Jokowi commit to looking further into the Munir case. You can learn more about the campaign here https://campaigns.amnesty.org/actions/resolve-munir-killing-case. To learn more about KONTRAS (the Commission for "The Disappeared" and Victims of Violence), the organisation co-founded by Munir, you can visit their website here http://www.kontras.org/eng
---
The Kashmir Walla needs you, urgently. Only you can do it.
We have always come to you for help: The Kashmir Walla is battling at multiple fronts — and if you don't act now, it would be too late. 2020 was a year like no other and we walked into it already battered. The freedom of the press in Kashmir was touching new lows as the entire population was gradually coming out of one of the longest communication blackouts in the world.
We are not a big organization. A few thousand rupees from each one of you would make a huge difference.
The Kashmir Walla plans to extensively and honestly cover — break, report, and analyze — everything that matters to you. You can help us.
Choose a plan as per your location