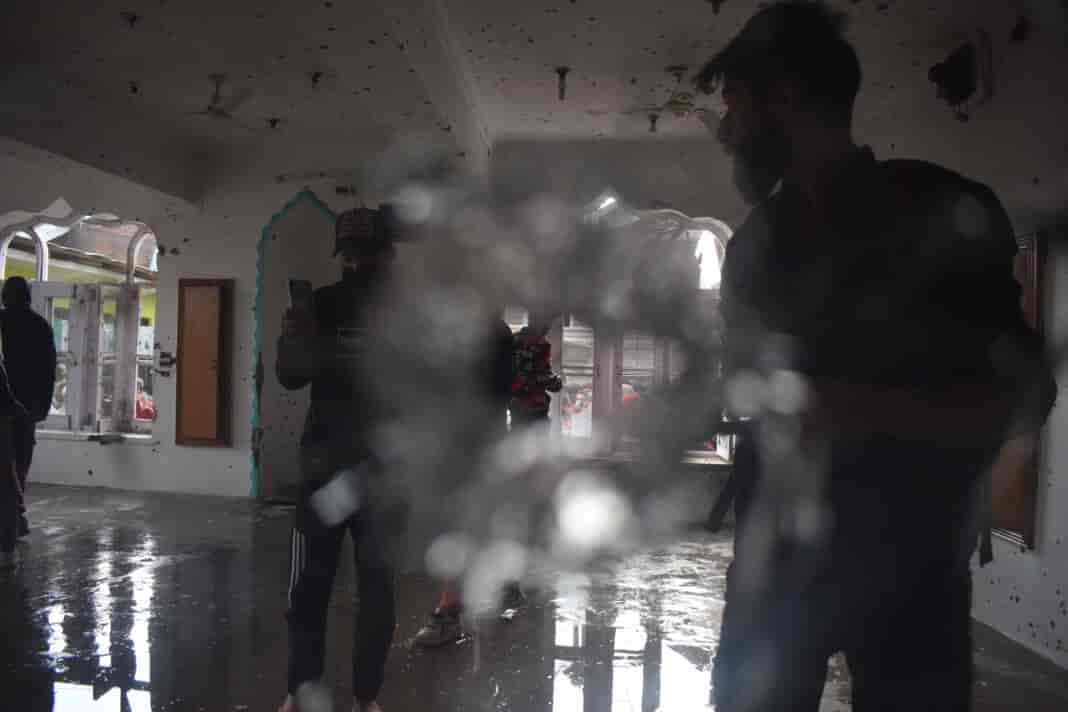 Three local militants were killed in September this year in Kashmir Valley in twin gunfights in north Kashmir's Bandipora and south Kashmir's Shopian district.
Among the scores of CASOs that were launched against militants in different parts of Kashmir Valley, only two turned into gunfights, resulting into the killing of three local militants.
At least 4 infiltrators were killed in two different gun fights in Uri Sector of north Kashmir's Baramulla district in September while an infiltrator from Pakistan was captured alive.
The data available with a local news agency, Kashmir News Trust (KNT) reveals that among the 8 militants killed in the month of September, one was killed in exchange of fire in Dhori Wali Maal upper reaches of Rajouri forest, 4 along Line of Control in Uri, 2 (Azad Shah of Bagh Bandipora and Abid Rashid Dar of Papachen Bandipora) in north Kashmir's Watrina village of Bandipora and one (Anayat Ashraf Dar of Keshwa village) in south Kashmir's Shopian district.
At least three troopers were also injured in shootout along LoC in Uri.
Besides killing of 8 militants in Jammu and Kashmir in September this year, 2 policemen and a civilian were also killed in three different attacks.
Militants carried out three hit and run attacks in the month of September. A police sub-inspector Arshid Ashraf of Kalmona Handwara was killed in a hit and run attack in Khanyar Srinagar. A police man Bantu Ji was shot dead by militants in Wanpoh Kulgam while a non-local labour from Bihar Shankar Kumar Choudary was shot dead by militants in Nihama Kulgam.
An army trooper also died in a fratricidal incident in Lassipora Sogam area of Kupwara in September this year.
The data available with KNT reveals that 113 militants (including infiltrators) have been killed so for in Jammu and Kashmir till September ending this year. In January 3 militants were killed, followed by 5 in February, 11 in March, 17 in April, 11 each in May and June, 31 militants in July, 16 in August and 8 in September. (KNT)
---
The Kashmir Walla needs you, urgently. Only you can do it.
We have always come to you for help: The Kashmir Walla is battling at multiple fronts — and if you don't act now, it would be too late. 2020 was a year like no other and we walked into it already battered. The freedom of the press in Kashmir was touching new lows as the entire population was gradually coming out of one of the longest communication blackouts in the world.
We are not a big organization. A few thousand rupees from each one of you would make a huge difference.
The Kashmir Walla plans to extensively and honestly cover — break, report, and analyze — everything that matters to you. You can help us.
Choose a plan as per your location