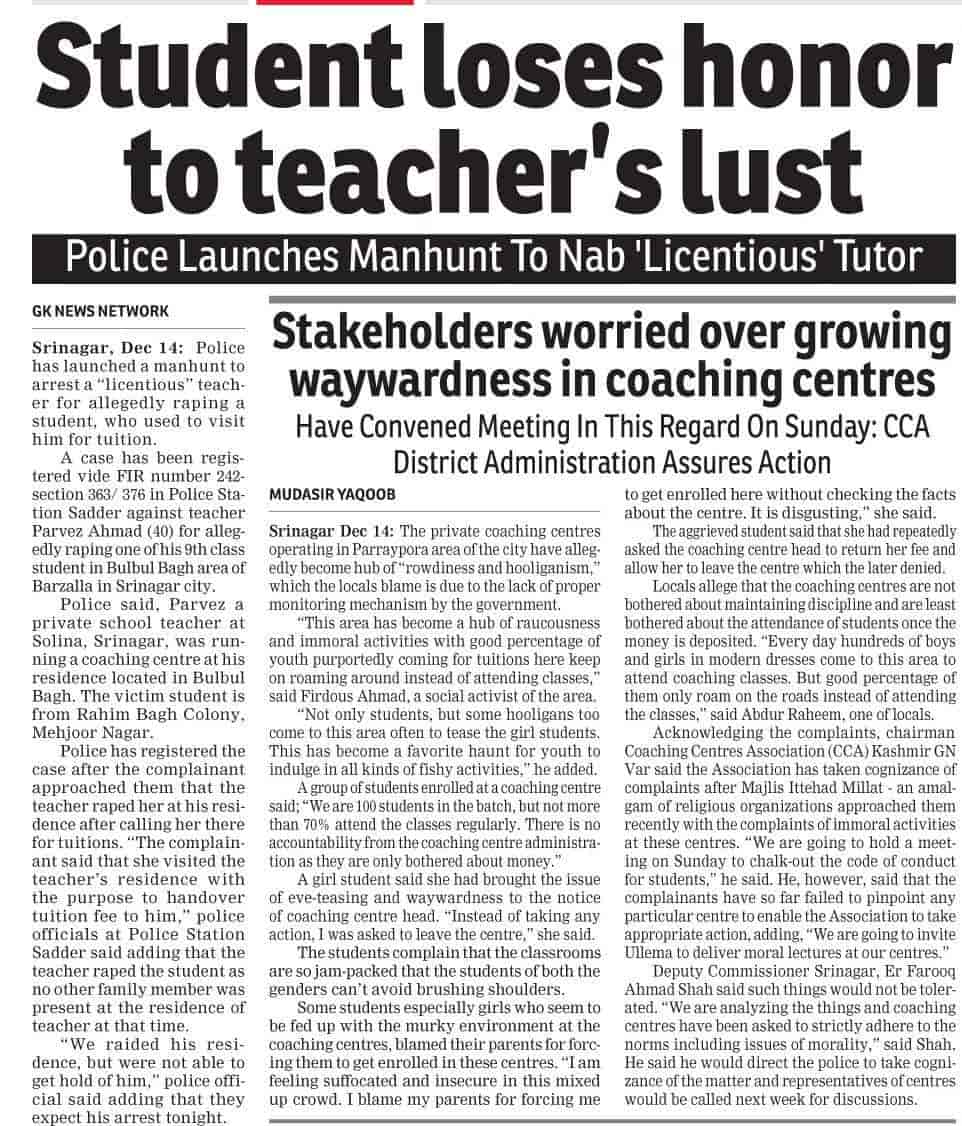 One of the headlines of the Greater Kashmir newspaper, which enjoys the largest readership in Jammu and Kashmir, is in social media buzz. A lead story on page 7 about an alleged rape by a teacher in his coaching centre has been published in the newspaper with the headline "Student loses honor to teacher's lust." The questions are being asked that how the newspaper can judge that the girl loses her honour by rape. Is honour only for women and not for the men? Does this mean all the women who have been raped, in Kashmir or anywhere, have no honour now? The questions remain unanswered as the paper hasn't responded.
---
The Kashmir Walla needs you, urgently. Only you can do it.
We have always come to you for help: The Kashmir Walla is battling at multiple fronts — and if you don't act now, it would be too late. 2020 was a year like no other and we walked into it already battered. The freedom of the press in Kashmir was touching new lows as the entire population was gradually coming out of one of the longest communication blackouts in the world.
We are not a big organization. A few thousand rupees from each one of you would make a huge difference.
The Kashmir Walla plans to extensively and honestly cover — break, report, and analyze — everything that matters to you. You can help us.
Choose a plan as per your location