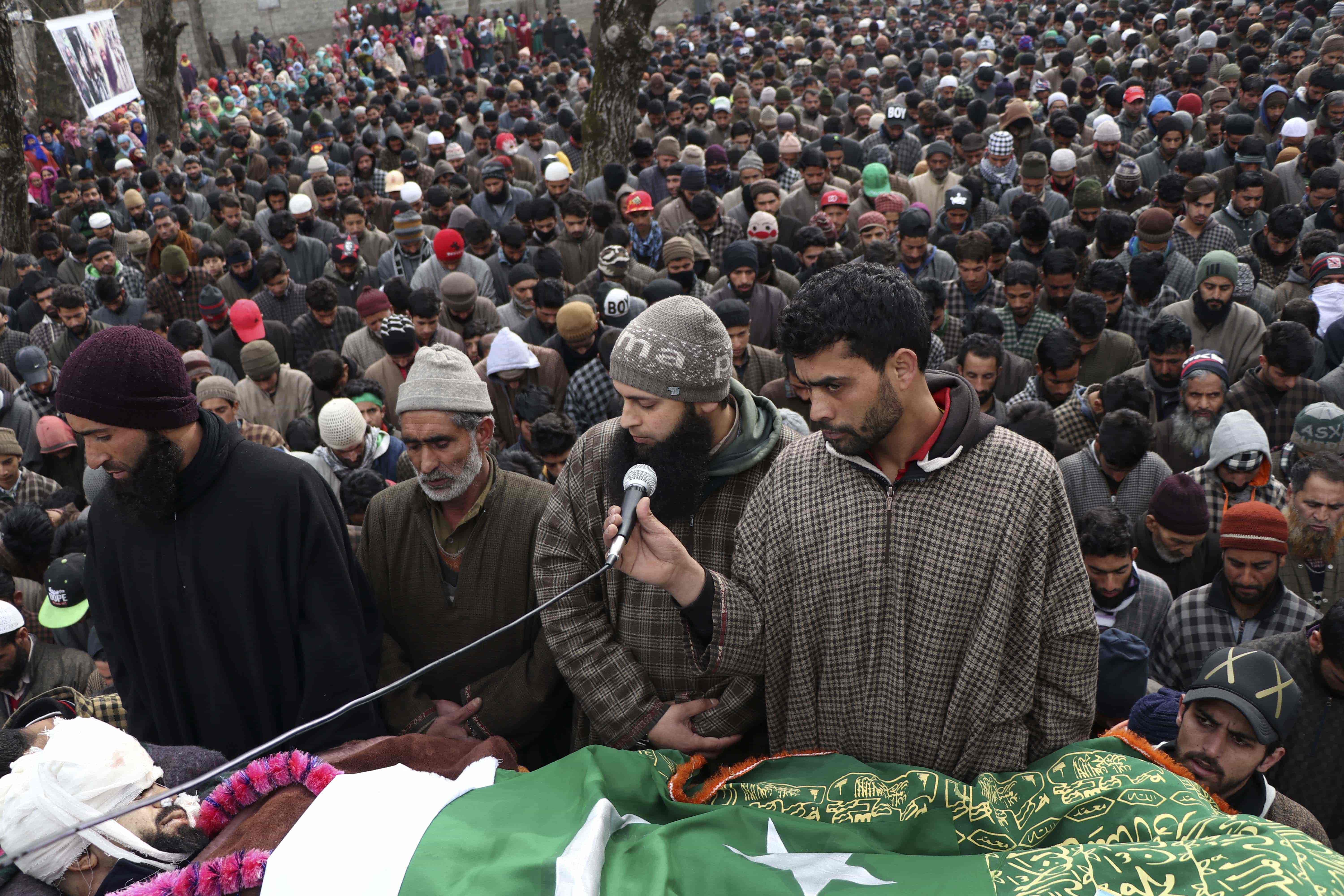 Shopian: Rayees Ahmad Ganie, who used to work as a laborer, was shot at in head by army personnel on last Saturday during a protest. He succumbed to his injuries today morning at a hospital in Srinagar.
On Wednesday, at dawn, doctors declared him dead as he was admitted in critical condition on 27 January. He was living alone with his mother at Astan-Mohallah in Narpora village of South Kashmir's Shopian district. Mohammad Yousuf Ganie, Rayees's father has passed away five years ago.
"On the day when he was shot by Army in Ganawpora village, in the morning he was getting ready, wore new clothes as his in-laws were about to see him in the afternoon. He was getting married soon," said Nasir, one of the close neighbors. Rayee's brother and sister are already married and they live separately in the same village.
He was buried in his village graveyard today afternoon, where thousands joined the funeral procession. Shutdown continues in Pulwama and Shopian district of South Kashmir, where internet services have also been blocked for last seven days.
Photographs from the funeral procession
---
The Kashmir Walla needs you, urgently. Only you can do it.
We have always come to you for help: The Kashmir Walla is battling at multiple fronts — and if you don't act now, it would be too late. 2020 was a year like no other and we walked into it already battered. The freedom of the press in Kashmir was touching new lows as the entire population was gradually coming out of one of the longest communication blackouts in the world.
We are not a big organization. A few thousand rupees from each one of you would make a huge difference.
The Kashmir Walla plans to extensively and honestly cover — break, report, and analyze — everything that matters to you. You can help us.
Choose a plan as per your location