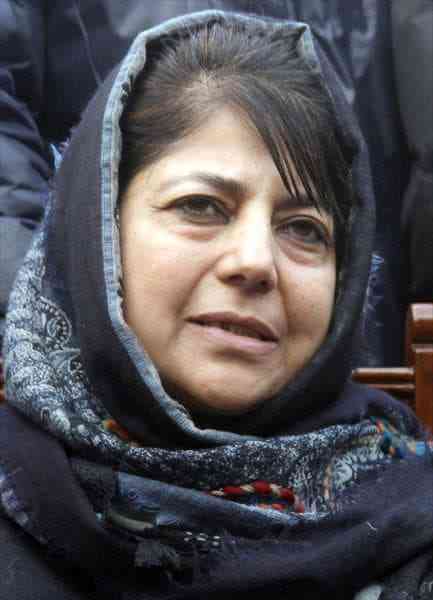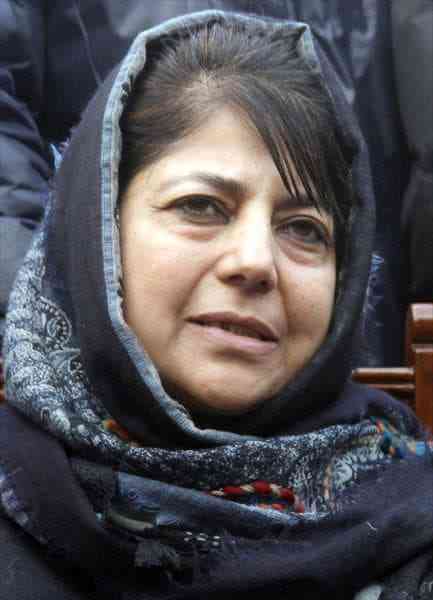 Stating that not a single case was registered against the forces who were involved in killing of more than 100 youth during 2010 unrest, Peoples Democratic Party (PDP) president and Member Parliament (MP) Mehbooba Mufti Monday claimed that it is for the first time that a case has been registered against erring cops under section 302.
Referring to the killing of youth in police firing and subsequent arrest of two accused personnel, she said, "120 boys were killed in 2010 and so many of them were killed in police firing. Not even a single case was registered. This is for the first time that a case has been registered against erring cops under section 302."
"J&K Police is a disciplined force but if one or two people will take wrong steps it gives bad name to the whole organisation. JK Police is working under difficult situation and recently three of its personnel were killed in an attack. But wherever someone makes a mistake, government will take action," she said.
"This (JK Police) is our police and it belongs to this society. If one or two people make mistakes action must be taken. If some one will indulge in indiscipline or cross the line action will be taken. It will send message not only to police but to other forces that if J&K government can take action against its own police, they also won't be spared if they make mistakes," the PDP president added.
On the removal of a bunker in Tral area of south Kashmir, Mehbooba said, "I had made a commitment with the people of Tral that we will lift the bunker if we come to power. Some episode had happened that time also and I stopped there and made a commitment. When bunker is erected somewhere, businessmen get affected and it also affects common people. The bunker was affecting the people."
She complimented CRPF higher ups for removing the bunker. "Our government is for providing relief to the people. Whatever steps need to be taken for this we will take and we are committed for it," Mehbooba asserted.
---
The Kashmir Walla needs you, urgently. Only you can do it.
We have always come to you for help: The Kashmir Walla is battling at multiple fronts — and if you don't act now, it would be too late. 2020 was a year like no other and we walked into it already battered. The freedom of the press in Kashmir was touching new lows as the entire population was gradually coming out of one of the longest communication blackouts in the world.
We are not a big organization. A few thousand rupees from each one of you would make a huge difference.
The Kashmir Walla plans to extensively and honestly cover — break, report, and analyze — everything that matters to you. You can help us.
Choose a plan as per your location