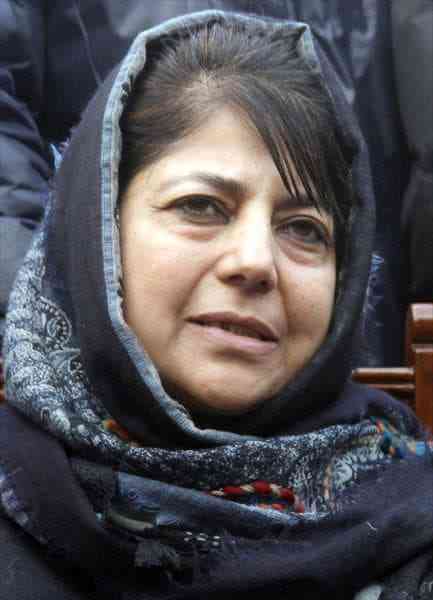 Srinagar: People's Democratic Party (PDP), President, Mehbooba Mufti on Sunday  asked the party leaders to ensure better outreach and coordination with party workers and the general public
Mehbooba was chairing a meeting of party leaders of Central Kashmir at her Gupkar residence.
In a statement to the press, PDP chief spokesperson Rafi Ahmad Mir said that the meeting was called to discuss the grass root mobilisation of party cadres of Central Kashmir and to discuss the feedback of party ranks for better outreach.
The meeting was attended by central Kashmir legislators, party office bearers and senior party functionaries. This was a part of PDP's outreach program, which will commence for other Parliamentary constituencies as well. (KNS)
---
The Kashmir Walla needs you, urgently. Only you can do it.
We have always come to you for help: The Kashmir Walla is battling at multiple fronts — and if you don't act now, it would be too late. 2020 was a year like no other and we walked into it already battered. The freedom of the press in Kashmir was touching new lows as the entire population was gradually coming out of one of the longest communication blackouts in the world.
We are not a big organization. A few thousand rupees from each one of you would make a huge difference.
The Kashmir Walla plans to extensively and honestly cover — break, report, and analyze — everything that matters to you. You can help us.
Choose a plan as per your location