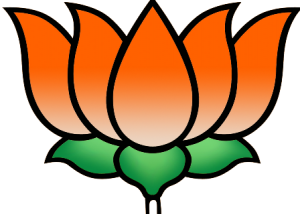 Srinagar: The state unit of Bharatiya Janata Party (BJP)
on Thursday
said that the elections in the State are not meant for the political solution of Kashmir issue but are destined for the basic amenities to the people.
The BJP also said that they are ready to go for any polls in the State. BJP chief spokesman and state president, Ravinder Raina said that the party is ready to go for any polls in the State. "We are ready to start a campaigning for the polls. We are ready to go before the public for Panchayat and Municipal elections," he said, adding that if Governor dissolves the assembly and Election Commission of India (ECI) issue notification for polls, BJP is all set to go for elections any time.
Earlier, the BJP had stated that they will start their campaigning for the Panchayat polls from South Kashmir.
Raina said that the restoration of democratic institutions are inevitable for which the elections are mandatory as people are suffering at gross root level in absence of basic facilities.
He said that people are voting only for the basic facilities. "The elections are not meant for the political solution of Kashmir issue but the polls are meant only to ensure basic facilities including Sadak, Bijli and Pani to the people," he said.
In reply to a question, Raina said has Salah-ud-din's son joined militancy, has he ever pelted stone. "The sons of separatist leaders are studying in educational institutes outside the country while some are doing government jobs," he said.
However, the BJP state president refused to comment over the sedition case filed by Anti-Terrorist Front of India (ATFI) against the former chief minister, Mehbooba Mufti over her remarks.
The section case against Mehbooba was filed over her statement wherein she had stated that she had stated that more Salah-ud-dins and Yasin Maliks will be born in case New Delhi repeats 1987 and had also warned of dire consequences if PDP split by New Delhi. (KNS)
---
The Kashmir Walla needs you, urgently. Only you can do it.
We have always come to you for help: The Kashmir Walla is battling at multiple fronts — and if you don't act now, it would be too late. 2020 was a year like no other and we walked into it already battered. The freedom of the press in Kashmir was touching new lows as the entire population was gradually coming out of one of the longest communication blackouts in the world.
We are not a big organization. A few thousand rupees from each one of you would make a huge difference.
The Kashmir Walla plans to extensively and honestly cover — break, report, and analyze — everything that matters to you. You can help us.
Choose a plan as per your location