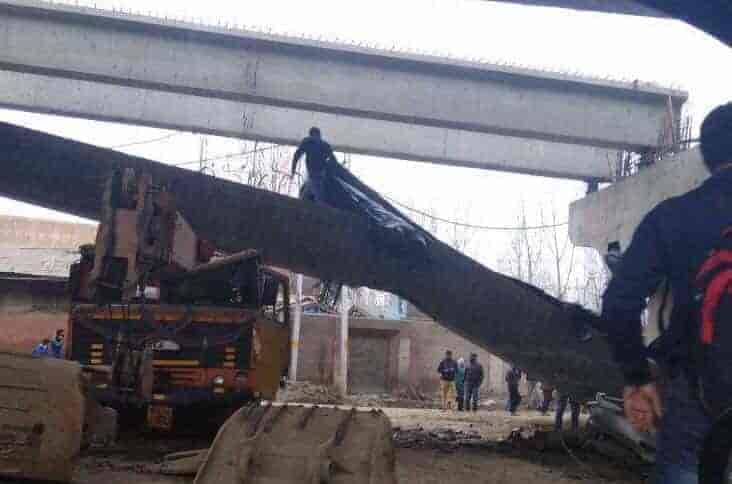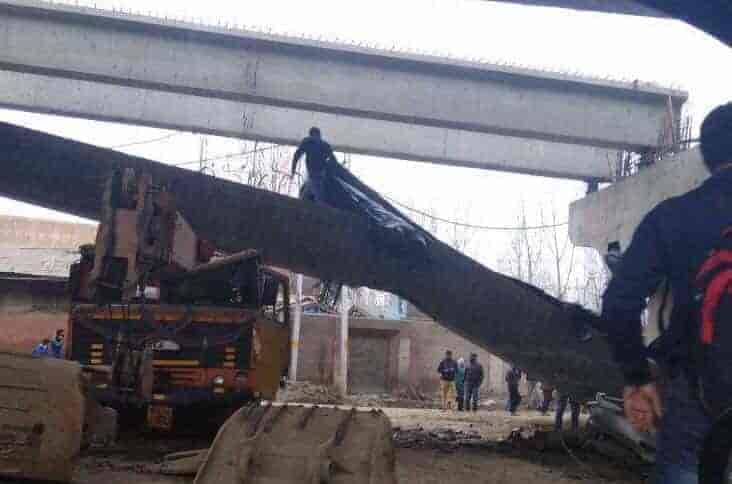 Srinagar: Panic gripped in Kashmir Valley on Wesnesday noon after tremors felt in parts of South Asian region with intensity of 6.2 on the Richter Scale.
The tremors were also felt in Islamabad, New Delhi and adjoining states of India and Pakistan.
There were no report of any casualty till this report was filed, however, in Srinagar an under construction flyover faced a minor damage after a girder being lifting by crane got imbalanced.
The Director ERA Satish Razdan while talking to KNB, said, "There is minor damage in fly over, it is perfect, rest things will come out after i will collect data from the site."
He added that a girder being lifted by crane to be placed upon the pillars due to the shaking of the earth got imbalanced and girder fell on the crane causing minor damage.
The epicentre of the quake was located 35 kilometres south of Jarm, Afghanistan, as per the USGS. (KNB)
---
The Kashmir Walla needs you, urgently. Only you can do it.
We have always come to you for help: The Kashmir Walla is battling at multiple fronts — and if you don't act now, it would be too late. 2020 was a year like no other and we walked into it already battered. The freedom of the press in Kashmir was touching new lows as the entire population was gradually coming out of one of the longest communication blackouts in the world.
We are not a big organization. A few thousand rupees from each one of you would make a huge difference.
The Kashmir Walla plans to extensively and honestly cover — break, report, and analyze — everything that matters to you. You can help us.
Choose a plan as per your location