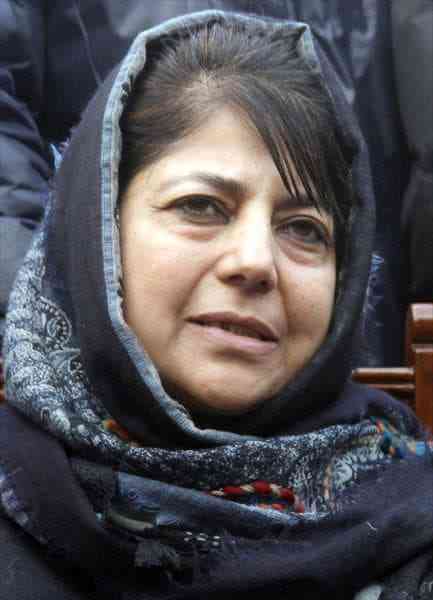 Several deputations from various parts of Kashmir Valley met the Chief Minister, Mehbooba Mufti here today. They brought their problems and difficulties into the notice of the Chief Minister and sought their redressal.
A deputation of women employees of Civil Secretariat thanked the Chief Minister for many of her women friendly initiatives in the State. They sought adequate representation to promotee officials in the KAS.
A deputation from Shuhama, Ganderbal sought construction of Shuhama-Khimber road, construction of building for the local school and strengthening of power distribution network in the area.
A deputation of fishermen community demanded conceiving project for Wullar conservation, revision of APL lists and subsidized ration in their favour. Another deputation from Khrew sought augmentation of drinking water facilities at Satpakhren and construction of Bhaten-Sharshaleen road.
A deputation from Haft Chinar, Srinagar sought proper rehabilitation of dislocated families. Another deputation from Chatergul, Pethpora sought establishment of an anganwadi centre, veterinary centre and a health sub-centre in the area.
A deputation from Wanigam, Pattan demanded the construction of Wanigam-Kreeri road and connectivity across Fresthar nallah. Deputations from Trehgam, Kupwara, Pulwama and Chadoora besides private school van operators, stringers of Information Department, Medical Officers from GMC, Srinagar, solar panel traders and Aadhar centre operators also met the Chief Minister and raised their demands with her. The Chief Minister listened to the demands of the deputations patiently and assured to look into them at the earliest.
---
The Kashmir Walla needs you, urgently. Only you can do it.
We have always come to you for help: The Kashmir Walla is battling at multiple fronts — and if you don't act now, it would be too late. 2020 was a year like no other and we walked into it already battered. The freedom of the press in Kashmir was touching new lows as the entire population was gradually coming out of one of the longest communication blackouts in the world.
We are not a big organization. A few thousand rupees from each one of you would make a huge difference.
The Kashmir Walla plans to extensively and honestly cover — break, report, and analyze — everything that matters to you. You can help us.
Choose a plan as per your location