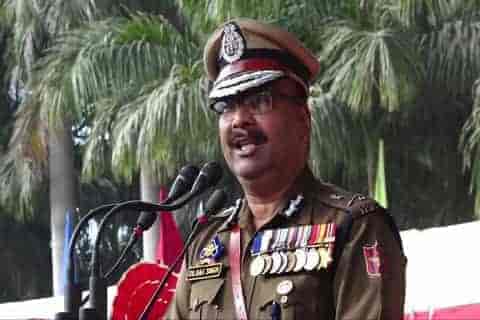 Jammu and Kashmir DGP Dilbag Singh Monday said that if de-radicalisation camps do come up in Kashmir, it will be a "good sign", as it will help people who have "gone astray".
On Thursday, Chief of Defense staff, Bipin Rawat had said that "girls and boys as young as 10 and 12 are now being radicalised" in Kashmir, and that those who are "completely radicalised" need to be "taken out separately" and put in de-radicalisation camps".
Responding to a question on this, Dilbag Singh said, "If any such facility comes up in Kashmir that will be a good sign, it should happen. It'll definitely help people, especially those who have gone astray".
"If some sensible kind of arrangement is made where good people from the civil society and experts who deal with the subject and relevant aspects of religion and other things… I think that will be a good development. That kind of thing should be welcomed," Singh was quoted as saying by The Indian Express.
He also said that militant organisation Hizbul Mujahideen was on the verge of being wiped out from the south Kashmir region.
"Today in Shopian, we neutralised three terrorists. One of them, their commander Wasim Ahmed Wani, was active since 2017 and was on a top position in Hizbul Mujahideen. He had 19 FIRs against him and was also involved in the killing of four civilians and four cops," he said.
"Hizbul Mujahideen is on the verge of being completely wiped out in South Kashmir," Singh added.
---
The Kashmir Walla needs you, urgently. Only you can do it.
We have always come to you for help: The Kashmir Walla is battling at multiple fronts — and if you don't act now, it would be too late. 2020 was a year like no other and we walked into it already battered. The freedom of the press in Kashmir was touching new lows as the entire population was gradually coming out of one of the longest communication blackouts in the world.
We are not a big organization. A few thousand rupees from each one of you would make a huge difference.>
The Kashmir Walla plans to extensively and honestly cover — break, report, and analyze — everything that matters to you. You can help us.
Choose a plan as per your location