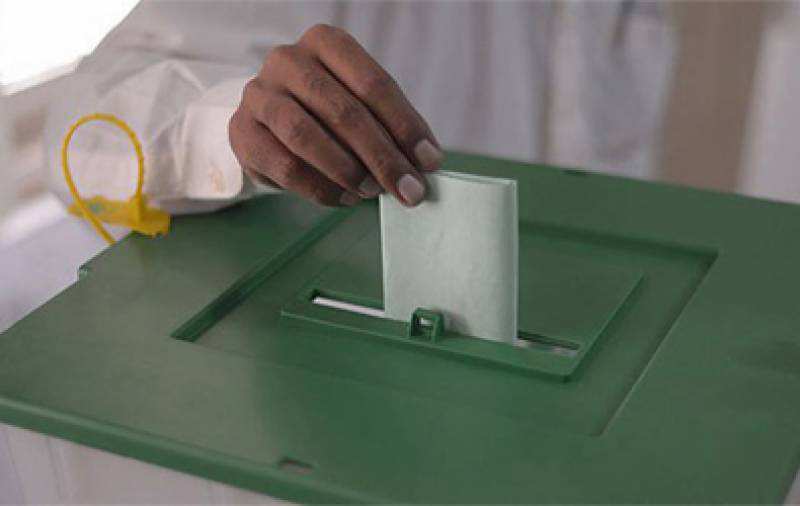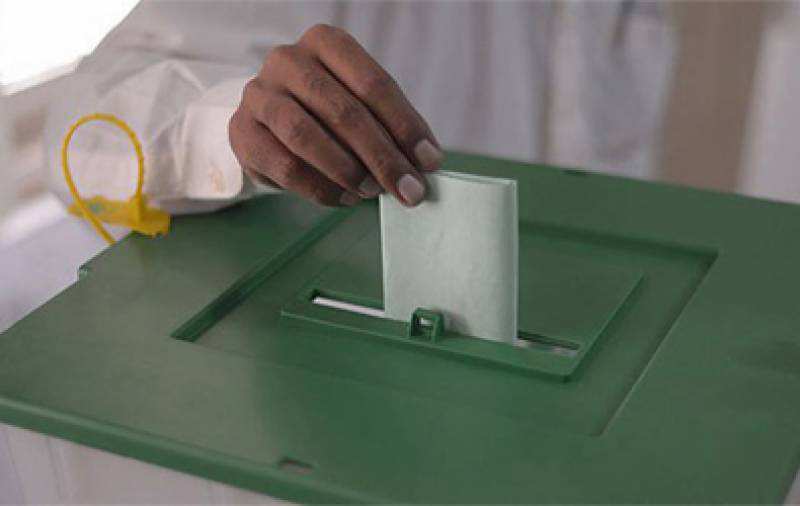 Reflecting stickers, huge billboards of election banners, confidential meetings to get support of influential groups and media statements in favor of and against the political icons of Pakistan-administrated Kashmir is very common these days. The current government of the region is about to complete its five years and alliances for next elections are being made. The control of politics of Pakistani-administrated Kashmir solely depends upon power corridors of Islamabad, as political parties involved in mainstream or/and power politics of Pakistan-administrated Kashmir are outskirts of Pakistan political parties except All Jammu and Kashmir Muslim Conference. Notwithstanding the political vision and political activism at large all separatist groups are out of the power politics of the region.
The past five years of Pakistan People's Party led government are not different than any other government in Pakistan. But in their public meetings people who have remained in power claim that they contributed for a remarkable development. They highlight the establishment of universities and medical colleges during their government as a special case. No doubt that Pakistan-administrated Kashmir has got three full flag universities and three medical colleges during last five years.
Pakistan People's Party can openly claim that they made this hallmark in the field of education but it is important to take into account whether all the academic institutions established in era of PPP fulfill all those essential requirements or not? The reply will be NO, because research facilities, faculty and infrastructure are three key components for higher education institutes to run smoothly and to produce graduates compatible with market requirements. No university and medical college of Pakistan-administrated Kashmir fulfills aforementioned requirements to be a credible academic institution, furthermore all the teaching and non-teaching staff hired in these universities is hired by not adopting any set criteria, in other words meritocracy is badly neglected while recruiting staff.
Primary and secondary education remained an issue in last five years of PPP led government in Pakistani-administrated Kashmir. For instance Alif Ailan and Sustainable Development Policy Institute, Pakistan ranked all education institutions of 146 districts of Pakistan in 2013 and district Poonch of Pakistan-administrated Kashmir was ranked as number one in quality of education, enrollment and retention rate but interestingly it secured 144 rank among 146 districts when ranked about infrastructure. Same organization released education ranking report in 2014, 2015 and 2016 on same parameters and performance indicators, unfortunately districts of Pakistan-administrated Kashmir traveled top to bottom in last three years and could not move up in case of infrastructure. A most dangerous indicator of deterioration of education sector is that a significant reduction in number of students in public sector schools and colleges while having two education ministers in cabinet of 22 people (one for schools and one for colleges).
It is important to mention that legislative assembly of Pakistan-administrated Kashmir has 23 ministers, patrons of their respective departments. The departments include finance, planning and development, revenue, custodian and stamps, Auqaf, Zakat, Ushar and Religious Affairs, Higher Education, Forest, Food, Rehabilitation, Population Welfare, Education Schools, Law, Justice and Parliamentary Affairs, Physical Planning and Housing, Health, Electricity, Civil Defense, Industry , Communication & Works, Information , Agricultural , Livestock, Transport, Social Welfare & Women, Prisons, Sports, Youth and Culture, Environment, and Aklasc.
It will not be exaggeration to comment that all the ministries and their respective hierarchy sitting in bureaucracy is just getting the incentives of doing no tangible work. If someone wishes to do a complete postmortem of every department of Pakistan-administrated Kashmir, He/she requires time for investigative research. A complete thesis of a doctorate student can be compiled by findings about incompetency, illegitimate deeds, corruption and mishandling of resources by current PPP led government.
In last five years no tangible development by current government is made in sense of infrastructure, institutional development, reforms and facilitation to people. It is still a question that developmental budget sanctioned by Islamabad to Muzaffarbad got what fate? It is still to be probed that why schools and colleges do not have even boundary walls and water connections? It is still to be found that why lady health workers and health staff goes on strike after a month repeatedly? It is still to interrogate that why roads could not be repaired? It is still to answer that where is the forest department when forests are set on fire? It is still to find; when meritocracy will be insured? It is still to find that when people of Pakistan-administrated Kashmir will have good health facilities in their respective cities?
Mandate of vote in democracy can make the stakeholders accountable in front of people, where democracy prevails with full essence but expended colonies like Pakistan-administrated Kashmir has a dictatorship of notables guided from Islamabad. Any tangible development made by political government first gets directions from multifaceted stakeholder of Pakistan.
With changing political trends in Islamabad and due to government of PML (N) in Islamabad, there will be a change of ruling party in Pakistan-administered Kashmir as well but the faces will remain almost same. Because people in power corridors use to divert their affiliation with changing trends and tendencies of politics. The perplexing political ideologies for lust of power and capital can't remain in a single block. They have to make sure their sustainability even by joining hands with their counterparts from past. This is how the government runs in divided states and political elites act to make people vulnerable.
The author can be followed at @azharmk
---
The Kashmir Walla needs you, urgently. Only you can do it.
We have always come to you for help: The Kashmir Walla is battling at multiple fronts — and if you don't act now, it would be too late. 2020 was a year like no other and we walked into it already battered. The freedom of the press in Kashmir was touching new lows as the entire population was gradually coming out of one of the longest communication blackouts in the world.
We are not a big organization. A few thousand rupees from each one of you would make a huge difference.
The Kashmir Walla plans to extensively and honestly cover — break, report, and analyze — everything that matters to you. You can help us.
Choose a plan as per your location