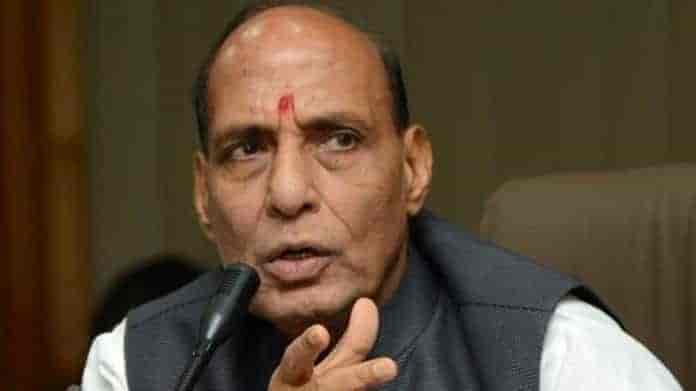 The Government of India has decided to call off the ceasefire in Jammu and Kashmir that was declared at the beginning of Ramzan.
"The Government of India decides not to extend the suspension of operations in J&K announced in the beginning of Ramazan," the home minister, Rajnath Singh, said.
The unilateral ceasefire was announced by the government on May 16 after strong demand of the ruling People's Democratic Party (PDP). It was expected that the ceasefire may be extended but there has been strong objections to that from various quarters of the government and security agencies.
Singh added that the "operations against the terrorists to resume."
The government has also commended the forces for having "shown exemplary restraint during Ramazan despite grave provocations."
Singh further added that the government is "committed to working for creating an environment free of terror and violence in Jammu and Kashmir."
The data collected by the home ministry indicates that militant-related incidents in the Kashmir valley increased by more than 100 per cent during Ramzan.
Before the ceasefire was announced, from April 19 to May 16 there were 25 militant-related cases reported. But after the announcement, as many as 66 cases were reported between May 17 and June 13.
During Ramzan, as many as 62 terror-related incidents were reported, which were initiated by militants, while six were initiated by security forces; 22 cases of grenade attacks were reported and 23 cases of indiscriminate firing by militants were reported.
---
The Kashmir Walla needs you, urgently. Only you can do it.
We have always come to you for help: The Kashmir Walla is battling at multiple fronts — and if you don't act now, it would be too late. 2020 was a year like no other and we walked into it already battered. The freedom of the press in Kashmir was touching new lows as the entire population was gradually coming out of one of the longest communication blackouts in the world.
We are not a big organization. A few thousand rupees from each one of you would make a huge difference.
The Kashmir Walla plans to extensively and honestly cover — break, report, and analyze — everything that matters to you. You can help us.
Choose a plan as per your location