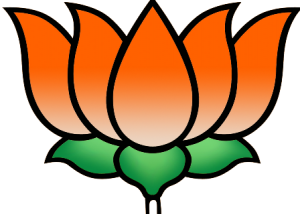 After the state BJP claimed to have  enrolled more than 2,50,000 members in Kashmir valley, opposition parties Congress and National Conference accused the saffron party of registering the 'bogus' members and exaggeration.
"It is all fake and manipulated. There has been no such drive of the BJP going on in valley and there is a very thin number in  the BJP's list as its members," the state Congress vice-president Ghulam Nabi Monga said.
Monga described the numbers as a bizarre prank executed by  valley based BJP members, who want their monthly wages.
"The valley based BJP men want their monthly wages and did a prank of such a bizarre nature. On ground, there are no members registered with the party- it is certain," he added.
He said if BJP claims to have registered more than two lakh members, it should make the list public so that people themselves could verify the fact .
"It is all bogus. People in valley have other priorities that just to register for the party which they believe is communal and anti- Muslim.
According to reports, BJP earlier had claimed that it has enrolled 2.25 lakh people as primary members of the party till April 30 with covert support of Muslim RashtriyaManch (MRM), a RSS unit.
---
The Kashmir Walla needs you, urgently. Only you can do it.
We have always come to you for help: The Kashmir Walla is battling at multiple fronts — and if you don't act now, it would be too late. 2020 was a year like no other and we walked into it already battered. The freedom of the press in Kashmir was touching new lows as the entire population was gradually coming out of one of the longest communication blackouts in the world.
We are not a big organization. A few thousand rupees from each one of you would make a huge difference.
The Kashmir Walla plans to extensively and honestly cover — break, report, and analyze — everything that matters to you. You can help us.
Choose a plan as per your location