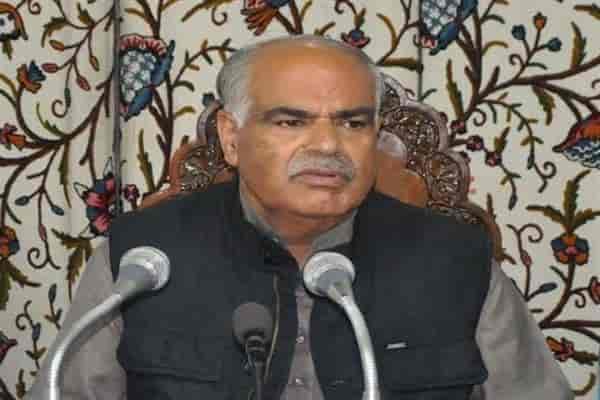 Jammu and Kashmir Bhartiya Janata Party General Secretary (Organization) Ashok Koul Thursday condemned innocents killing of two teachers in Srinagar, and termed it 'barbaric'.
Koul termed the killings as barbaric and offered his condolences to bereaved families in this time of grief. It is unfortunate that security agencies have failed to thwart such attacks in Valley particularly in Srinagar, he said.
"It is a clear security lapse from the government end as seven civilians have been killed in Kashmir from the past five days," Koul said. Why police and other agencies have failed to safeguard the lives of common citizens, he questioned.
He said it seems that there is a clear security lapse and the government should beef up the security in the region to safeguard people. Presently there is a security threat prevailing in Srinagar and which was not there in Valley, Koul said.
He said the government should admit lapses on its part.
For the past two years, there was peace prevailing in the Valley and but from the past week, some elements are trying to disturb the communal harmony in the region. (KNS)
---
The Kashmir Walla needs you, urgently. Only you can do it.
We have always come to you for help: The Kashmir Walla is battling at multiple fronts — and if you don't act now, it would be too late. 2020 was a year like no other and we walked into it already battered. The freedom of the press in Kashmir was touching new lows as the entire population was gradually coming out of one of the longest communication blackouts in the world.
We are not a big organization. A few thousand rupees from each one of you would make a huge difference.
The Kashmir Walla plans to extensively and honestly cover — break, report, and analyze — everything that matters to you. You can help us.
Choose a plan as per your location