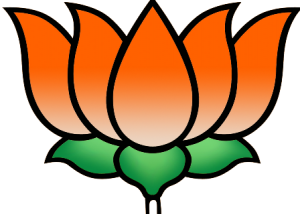 Bhartiya Janta Party (BJP) which is in power for the first time in Jammu and Kashmir's history, Sunday claimed to have achieved over 55000 members from the separatist hub old city during the membership drive.
"The party has so far enrolled 55000 members from the old city of Srinagar during the recently concluded membership drive," BJP's General Secretary (Organization) Ashok Koul, who is also the party's Core Group member told KNS.
He said that the party is hopeful of inducting more members from the old city. 'Party members were working hard and making efforts across the state to highlight various developmental programmes and welfare schemes launched by the Narendra Modi-led government for Kashmir. Many members were enrolled through mobile phones using a toll-free number given for the purpose," he said,
Koul claimed that People of Kashmir have started owning BJP. "We have managed to attract a good number of people from various areas of the Kashmir including from Sopore which is known for separatist activities. The number is enough proof that people have decided to reject the separatist ideology. We are steadily headings towards a stage where we can say with full authority that BJP is an alternative in Kashmir," he claimed.
Meanwhile while giving the figures of various areas, including those, which are considered separatist bastion, BJP state secretary and in charge membership drive for Jammu and Kashmir  Munish Sharma told KNS that  3.5 lakh members were registered from Kashmir while 50,000 from Leh and Kargil districts. "From Khanyar area of old city, we have registered 5500, Batamallo, 12500 members. In Eidgah, 11000 new members were admitted in the party. From Hazratbal, we have 15700new members and from Zadibal, 7000 members were registered," he says.
---
The Kashmir Walla needs you, urgently. Only you can do it.
We have always come to you for help: The Kashmir Walla is battling at multiple fronts — and if you don't act now, it would be too late. 2020 was a year like no other and we walked into it already battered. The freedom of the press in Kashmir was touching new lows as the entire population was gradually coming out of one of the longest communication blackouts in the world.
We are not a big organization. A few thousand rupees from each one of you would make a huge difference.
The Kashmir Walla plans to extensively and honestly cover — break, report, and analyze — everything that matters to you. You can help us.
Choose a plan as per your location