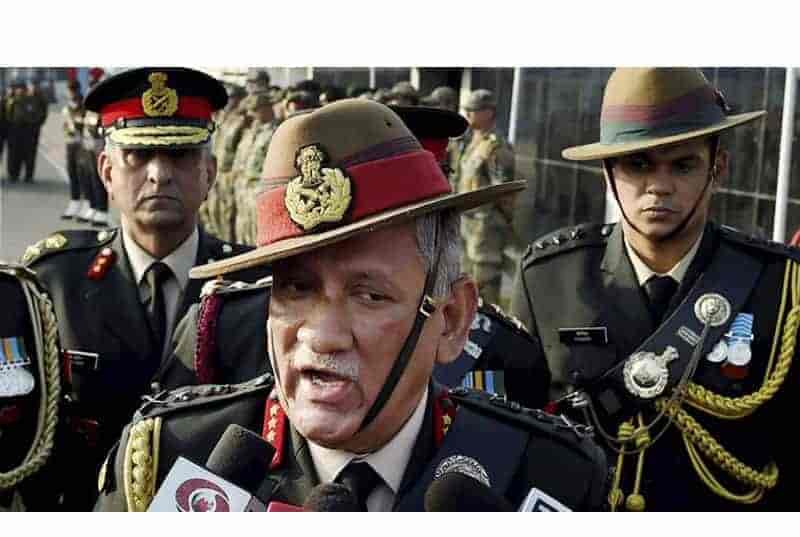 Army Chief Bipin Rawat said that Major Gogoi would be given an "exemplary punishment" if he turns out to be guilty of "any offence".
Rawat spoke to reporters in Pahalgam, "If any officer of the Indian army is found guilty of any offence, we will take strictest possible action." Bipin Rawat is on a 2-day long visit in the Jammu and Kashmir.
"If Major Gogoi has done something wrong, I assure you that he will be awarded punishment at the earliest…the punishment will set an example," the Army chief said.
According to a Police official, Gogoi was briefly detained by police in Srinagar, on May 23, after an altercation when he was trying to enter a hotel with an 18-year-old girl.
---
The Kashmir Walla needs you, urgently. Only you can do it.
We have always come to you for help: The Kashmir Walla is battling at multiple fronts — and if you don't act now, it would be too late. 2020 was a year like no other and we walked into it already battered. The freedom of the press in Kashmir was touching new lows as the entire population was gradually coming out of one of the longest communication blackouts in the world.
We are not a big organization. A few thousand rupees from each one of you would make a huge difference.
The Kashmir Walla plans to extensively and honestly cover — break, report, and analyze — everything that matters to you. You can help us.
Choose a plan as per your location