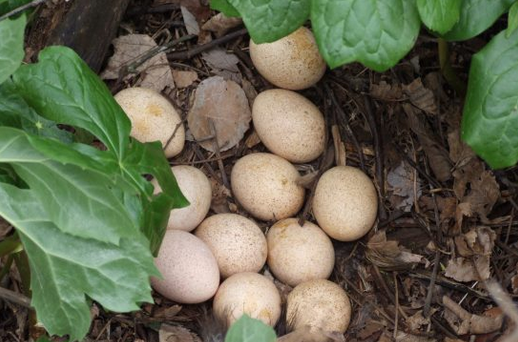 The presence of snakes and eggs have created fear psychosis among people in South Kashmir's Pulwama district. The mysterious presence of snake eggs have not only baffled people but the officials from Wild Life Department are also clueless.
As per a Current News Service report, locals said that "anaconda snake eggs" were found by people at various villages in agricultural land and orchards including Mitrigam, Sirnu, Muran, Rohmu and Monghama. Showkat Ahmed, a local from Pulwama told CNS that the other day he was in orchard when he found a bag in which anaconda eggs were present. "The bag was sealed with a label. The department of wild life Brazil was written on it," he said.
But Anaconda don't lay eggs! However, the boxes had written it over.
As per the report, locals also added that they found a large number of snakes roaming in the orchards. "The presence of snakes in orchards and fields in Pulwama is a rare phenomenon. We never come across any snake in our fields but now we are perplexed and baffled," they said.
Meanwhile, a team from Wild Life Department visited different villages but said they didn't find any snake anywhere. "There is nothing new in it. In Kashmir we find snakes at different places but the presence of snakes and eggs is totally new and strange," said an official. (CNS)
---
The Kashmir Walla needs you, urgently. Only you can do it.
We have always come to you for help: The Kashmir Walla is battling at multiple fronts — and if you don't act now, it would be too late. 2020 was a year like no other and we walked into it already battered. The freedom of the press in Kashmir was touching new lows as the entire population was gradually coming out of one of the longest communication blackouts in the world.
We are not a big organization. A few thousand rupees from each one of you would make a huge difference.
The Kashmir Walla plans to extensively and honestly cover — break, report, and analyze — everything that matters to you. You can help us.
Choose a plan as per your location