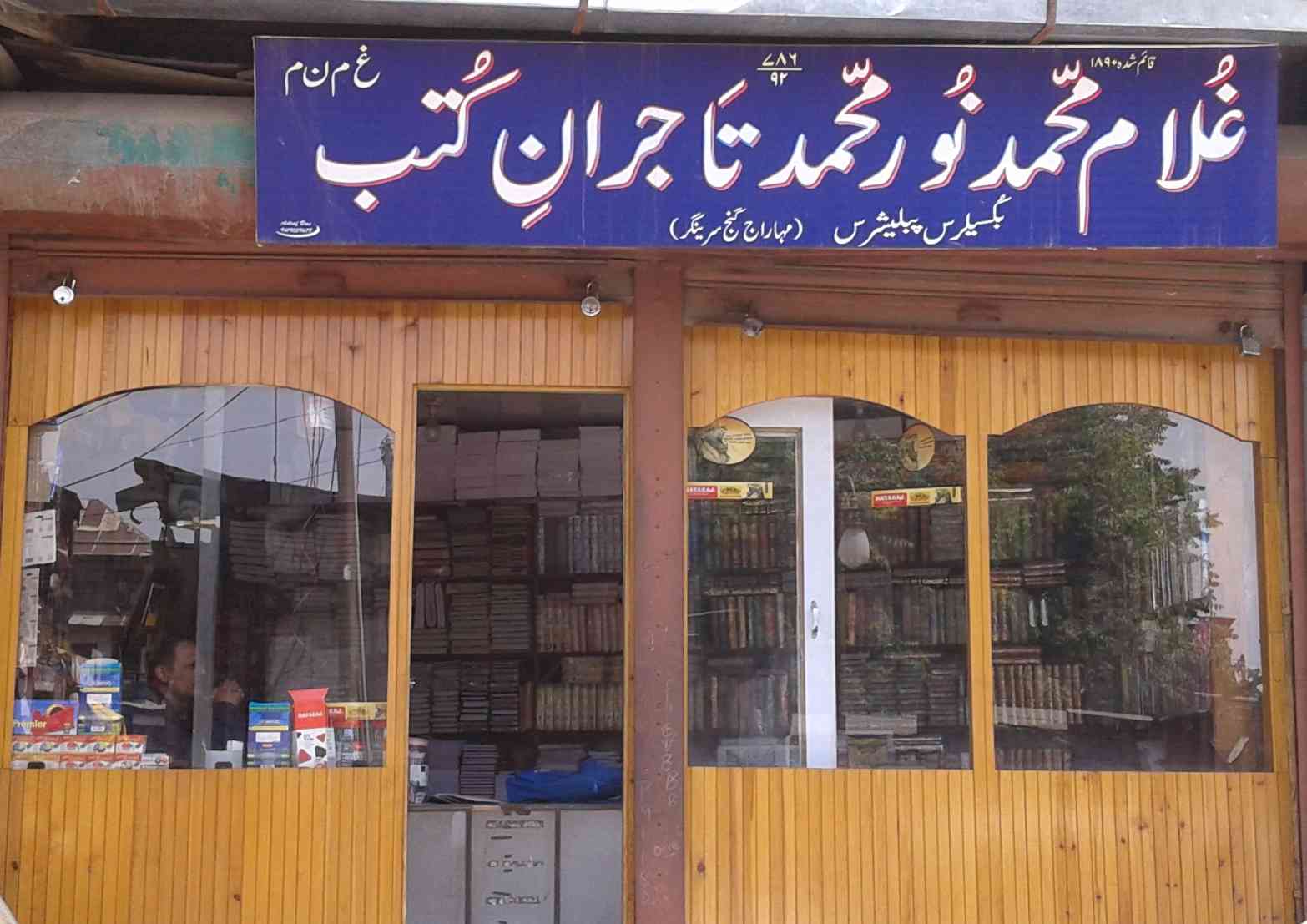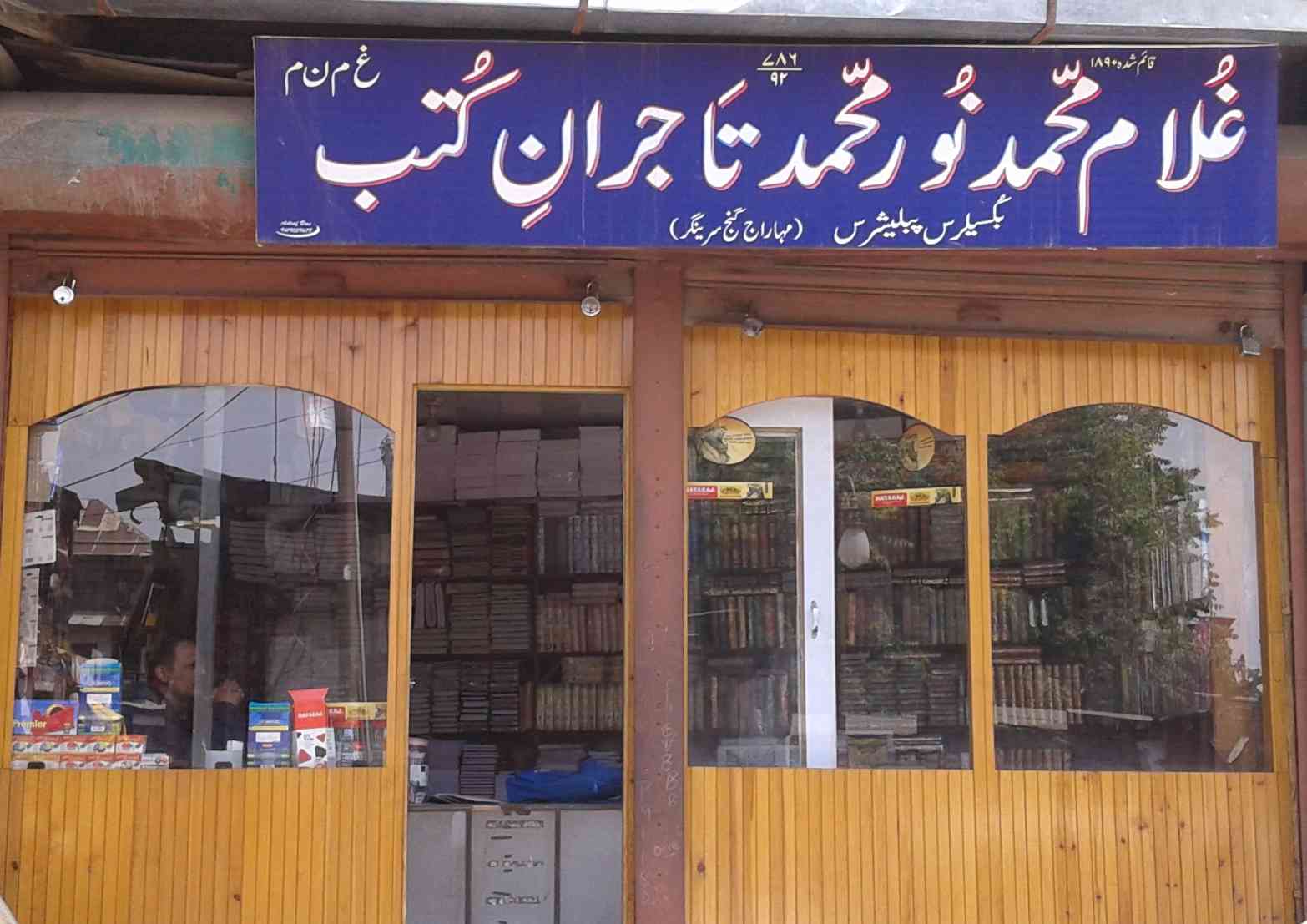 One of the oldest markets of Srinagar- Maharaj Gunj has an historic book store to offer that was established in 1890s. During the Maharaja's regime in the then princely state of Jammu and Kashmir, 30-years-old Ghulam Mohammad Bhat had a dream of giving education to Kashmiris, leading to start a book store.
The book store called "Ghulam Mohammad, Noor Mohammad, Publishing House", at the beginning would sell only Kashmiri, Arabic and Persian books. Bhat would travel to Lahore to buy books from there. As during the Maharaja's rule Kashmiri Muslims didn't enjoy much rights of receiving education, so it was Bhat's wish to open the book store to spread knowledge.
Till 1917, Bhat was running the store alone but later his elder son, Noor Mohammad followed his footsteps. "My father had only studied till Matriculation. At that time anyone with such educational qualification was seen as an intellectual. He had a good hold over English, Persian and Kashmiri languages," says Iqbal Mohammad, Bhat's grandson.
Having a strong bond with Kashmiri literature, during that era Noor used to travel throughout Valley to collect and preserve Kashmir's chronicle. Till 1947, Noor would also go to Lahore and bring books but after the partition trains to Lahore were stopped. Then Delhi and Lucknow became news destinations to get books from.
"In those days, there were very few educational institutes. One of them was Islamia High School and another was Tyndale Biscoe School. There were very few English medium schools in the Valley. So, the demand of English literature was very less," says Iqbal.
Other than traveling to various cities, Noor would also collect literary material from Kashmir's Islamic scholars and poets. "Everyone can't afford books so there were only a few people, mostly Kashmiri Pandits who would buy books," Iqbal adds.
After selling books for more than a century now, 'Bhat' last name has now been replaced by 'Kitab'. "Everyone calls us by our surname as Kitab. We have been selling books from nineteenth century so our surname has also changed," Iqbal says proudly.
Noor was also a writer who had written dozens of books. Among those one of the best was Tareeq-a- Kashmir in 1952. All the books were written in Kashmiri language. He had spent his entire life to preserve the Kashmir's history through his collection of books for the younger generations to come. "I had heard from my uncle that my father was so dedicated that he would travel across the Valley to meet poets of Kashmir," Iqbal recalls.
In 1922, Noor started his own publishing house. He started collecting material from different places and then would compile it in one book. The copies were printed in Lahore. Noor was also part of the rebellion against the Maharaja Hari Singh in 1931. He was one among the protestors.
After 1947, when India and Pakistan were put on World map and both the new nations laid claim to the princely state of Jammu and Kashmir, Noor planned bring his own printing press to Kashmir. In 1955, he established his own press.
"Stream Printing Press was the first press that my father brought from Delhi. After that we started printing the books in our own press," says Iqbal. The printing press was set up in the hub of the summer capital, Srinagar, near then KMDA bus stand. "It was the first press that was owned by a Muslim and we would print every book but our main focus was on Islamic books," Iqbal adds.
For nearly a decade, the press was doing good work but then new technologies were arriving in market. That made Noor to bring Litho Printing Press. "We also printed a few newspapers back then. After my father died in 1965 no one was left who could continue the work of printing press. We sold the press and our main focus remained on selling books. I was only two years old when my father died," recalls Iqbal.
Iqbal followed to run his grandfather and father's book store and brought new books in store, added English literature too.
---
The Kashmir Walla needs you, urgently. Only you can do it.
We have always come to you for help: The Kashmir Walla is battling at multiple fronts — and if you don't act now, it would be too late. 2020 was a year like no other and we walked into it already battered. The freedom of the press in Kashmir was touching new lows as the entire population was gradually coming out of one of the longest communication blackouts in the world.
We are not a big organization. A few thousand rupees from each one of you would make a huge difference.
The Kashmir Walla plans to extensively and honestly cover — break, report, and analyze — everything that matters to you. You can help us.
Choose a plan as per your location