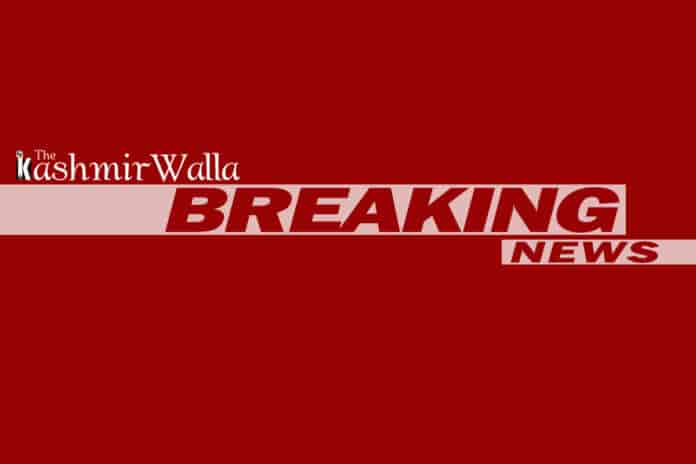 ---
Srinagar: The Jammu and Kashmir government is searching for the people who visited the Tablighi Jamaat religious gathering at Nizamuddin Markaz in Delhi in mid March and returned to the union territory.
With most corona cases in Kashmir having history of direct or indirect contact with members from religious gathering, nothing is left to chances.
The district Commissioners in Kashmir have appealed to the members who were a part of the gathering to identify themselves for putting them under surveillance isolation and quarantine.
"We are taking the matter very seriously and have appealed to all those who attended the Nizamuddin congregation to come up for screening," Divisional Commissioner of Kashmir, P.K Pole told.
He said initially there was some reluctance shown by the people to reveal their travel histories but now more and more people are coming forward.
"Four cases which were found positive in south Kashmir had contracted it through the members of religious gathering," he said. "The process of tracing the men who attended the congregation is being seriously pursued."
He said there are 87 people from Kashmir who were currently in Nizamuddin and have been put in quarantine in Delhi itself.
"They have been put under quarantine, we are in touch with delhi police on this issue," he said.
Notably on 24 March a 65-year-old died in Kashmir. He was a part of the religious gathering at Nizamuddin and had returned to Kashmir on 16 March. (IANS)
---
Kashmir needs independent journalism…
…now, more than ever to give a voice to the voiceless. The press in Kashmir has operated under tremendous pressures of reporting from a conflict zone but since August 2019 we find ourselves in unchartered territory. The Kashmir Walla is among the oldest independent media outlets in Kashmir and has withstood successive lockdowns as well as attempts to suppress us, fighting back with authoritative ground reports based on facts.
We believe in making the powers that be accountable to their actions but to also hold the mirror to the society. We believe in covering all sides of the story and that empowerment in essence means the ability to make informed decisions. As such we have not allowed our journalism to be influenced by the pressures.
Despite the new and still unknown pressures, we are all the more committed to keep informing you of events and stories that matter. Our recent coverage of events has brought us an increased readership. However, the coronavirus pandemic and resultant economic crisis has affected our operational capabilities. We are facing an existential threat but only your support can help us withstand this and maintain our editorial independence.
We need your solidarity to keep our journalism going. Your contribution will empower us to keep you informed on stories that matter from Kashmir. Show your solidarity by joining our members community. Kashmir thanks you.
---