On a busy street of Srinagar city, Mohammad Sonu Shah, 18, walks up to a passer-by and begs him to drop a penny in a cotton bag hanging around his neck. So has been the daily schedule and lifestyle of Mr. Shah for the past four years in Kashmir Valley.
On a fateful day of 2011, while walking back home in Purnia district of Bihar, Central India, Mr. Shah was electrocuted by a live-electricity wire. He lost both his arms in the accident and hasn't been to school ever since. 
The subsequent treatment was costly for his father, a small-time tailor by profession. Not much later, the father also met with an accident and damaged his spinal cord — barring the means to earn anything. 
I don't have arms — but if someday I get a chance to pay back to the people here, I will.
To take care of his family of six — parents and four siblings — Mr. Shah, along with a friend, in 2016, came to Kashmir for the first time looking for means to earn enough to support his family. Here, he ended among the 70,506 disabled beggars in the country, as accounted by the Ministry of Social Justice and Empowerment.
"Unlike Bihar, Kashmir is a Muslim dominated place and I feel safe here," says Mr. Shah, sitting on a bench and sipping a hot cup of tea. "I don't have arms — but if someday I get a chance to pay back to the people here, I will."
But the region's political uncertainty gave him his share of setbacks. In the 2016 summer uprising, after the killing of a militant commander, Burhan Wani, he had to leave; only to return later helplessly. 
Everyone thinks I don't have arms but they all are wrong. People around me are my arms.
After spending the entire day in the Soura neighbourhood of Srinagar, Mr. Shah returns to his ailing father, who would wait for him in a rented room in Rangil village, Ganderbal in central Kashmir, shared with another non-local laborer.
Despite facing problems, Mr. Shah always sports a smile on his face and socializes to make more friends. He has walked past the point of questioning — why me? "Everyone thinks I don't have arms but they all are wrong," he says, grinning. "People around me are my arms."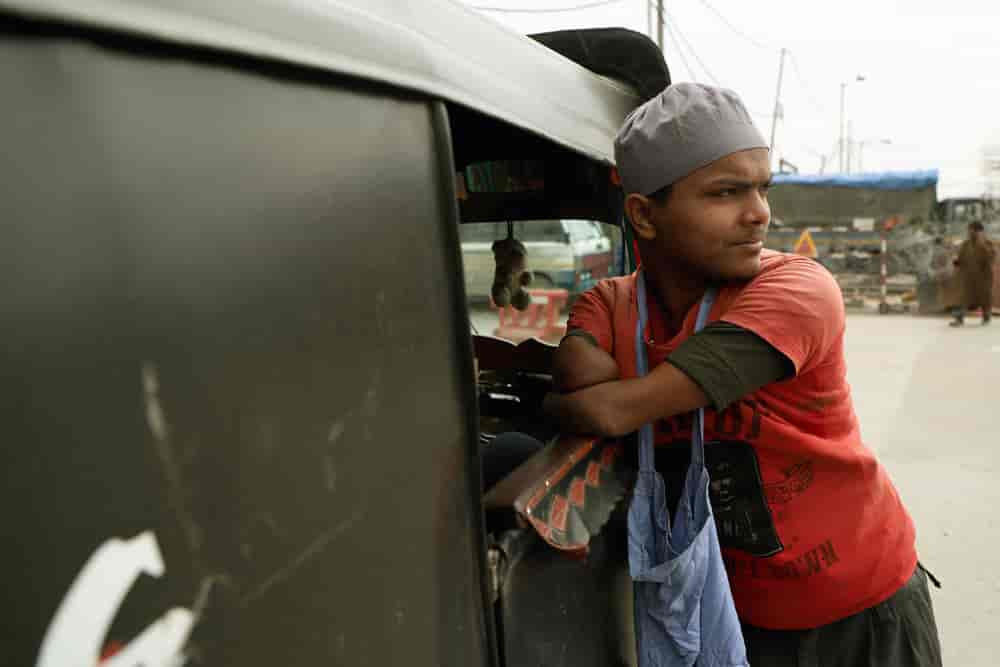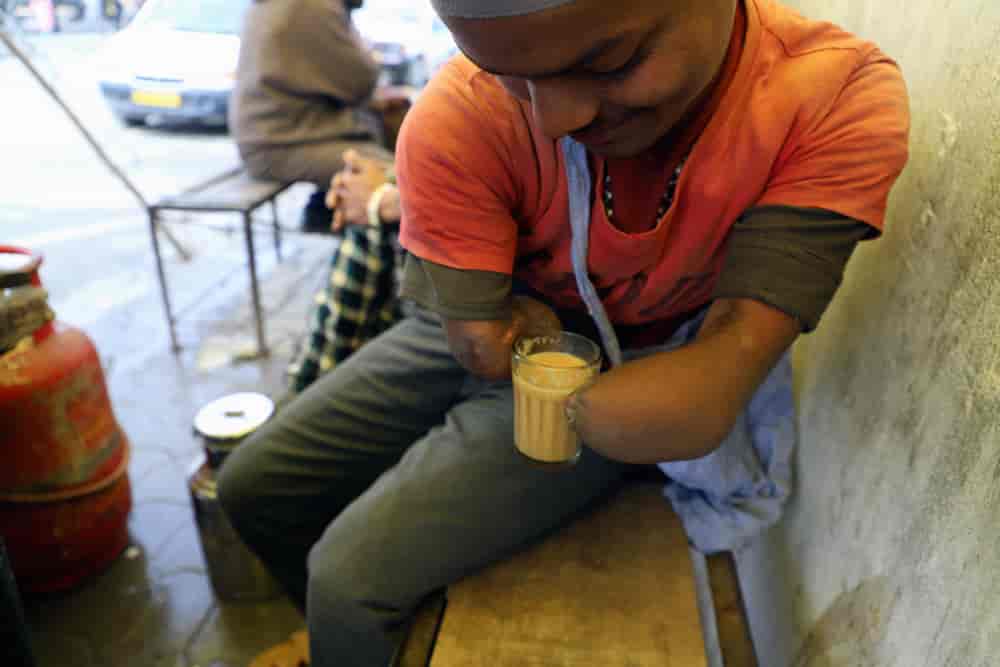 Bhat Burhan is a Multimedia Reporter at The Kashmir Walla.
The photo-essay was published in our 9-15 March 2020 print edition.
---
Kashmir needs independent journalism…
…now, more than ever to give a voice to the voiceless. The press in Kashmir has operated under tremendous pressures of reporting from a conflict zone but since August 2019 we find ourselves in unchartered territory. The Kashmir Walla is among the oldest independent media outlets in Kashmir and has withstood successive lockdowns as well as attempts to suppress us, fighting back with authoritative ground reports based on facts.
We believe in making the powers that be accountable to their actions but to also hold the mirror to the society. We believe in covering all sides of the story and that empowerment in essence means the ability to make informed decisions. As such we have not allowed our journalism to be influenced by the pressures.
Despite the new and still unknown pressures, we are all the more committed to keep informing you of events and stories that matter. Our recent coverage of events has brought us an increased readership. However, the coronavirus pandemic and resultant economic crisis has affected our operational capabilities. We are facing an existential threat but only your support can help us withstand this and maintain our editorial independence.
We need your solidarity to keep our journalism going. Your contribution will empower us to keep you informed on stories that matter from Kashmir. Show your solidarity by joining our members community. Kashmir thanks you.
---